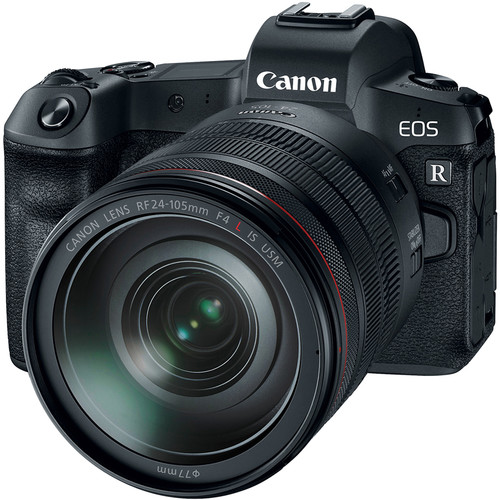 Canon EOS R Mirrorless Digital Camera
A lot of people have been reaching out to me for my thoughts on the all new Canon R – Canon's answer to the recently introduced Nikon Z series - given my history a "Canon shooter". Long-time readers have noticed that I've been very vocal about how much I loved the Sony a7R III (my 2017 Camera of the Year) and Sony a9, so would my history with Canon change my opinion?
I've been off doing other things besides blogging lately, so I have actually been out of the loop on the rumors of the "R" until friends started reaching out to me about it this past weekend. While I'm not surprised about the announcement, I had no inside info prior to the release so it's been a learning experience for me too.
My first thoughts are:
Why only 30mp?
Where's the advanced eye auto focus?
Nice job with the screen on the top like my DSLR's, but where's the rest of the buttons?
No joystick?!!!! No thank you!!!
On paper, it feels like it's button layout is more like a 6D Mark II / 80D but its sensor seems targeted for a 5D Mark IV user. This places it in line to compete with the Sony a7 III not the Sony a7R III which is a bit of a surprise for me – especially given the fact that this camera is priced like the more capable Sony a7R III.
While I should reserve judgement until actually using one, on paper I still think that Nikon and Canon have both missed the mark in competing with Sony's more compelling offerings. I think Nikon did a better job with the Z7, but if I were spending my money on a mirrorless right now I'd still go with Sony.
Disclosure
If you make a purchase using links found in this article, I may make a commission. It doesn't cost you a penny more, but it does help to support future articles like this.