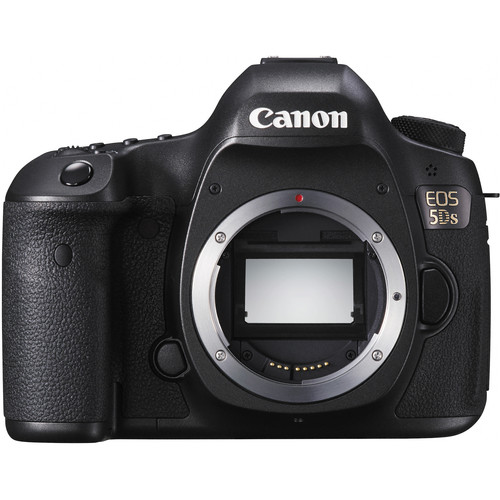 Canon EOS 5DS DSLR Camera
Many of the faithful Canon shooters have eagerly awaited the arrival of the Canon 5Ds and its sibling the 5Ds R (which does without the optical low pass filter like the Nikon D800E and D810). It's the super megapixel camera that many lust for, but what does it really mean to live with that many megapixels?
50.6 MP is a lot of data for a single image! In fact, this starts to achieve resolutions previously only possible with medium format digital cameras. However, we've seen with point and shoot cameras that it's easy to claim a large number of megapixels only to end up with a disappointing quality image from pushing the sensor too much.
The Nikon D810 and Sony A7R have 36.3 MP which comes out to 7360 x 4912 pixels versus 8688 x 5792 pixels for the 50.6 MP 5Ds. When I reviewed the D800 and D810 I complained about the challenges of having too many megapixels because it makes it so much easier to get blurry shots or miss your focus target due to a much shallower depth of field. The 5Ds is even more guilty of the problems than the Nikon D810, so I still urge my readers to understand that this is NOT a camera for everyone. In fact, I'd argue that for most this camera makes more sense as a secondary camera for use on a tripod or using studio lights only.
You'll need more than just a new camera
With JPEG's as little as 7MB to as many as 27.8MB and RAW files ranging from 48MB to as high as 88MB, you are going to need a ton of space just to store your images. If you use Photoshop then an edited file with roughly 7 layers will take up 1.25GB, so this camera will eat up your storage space in a hurry!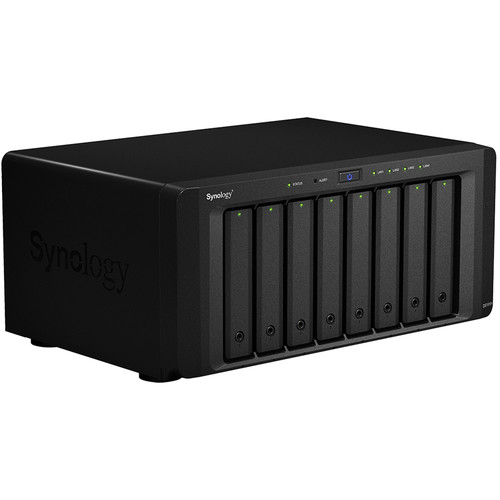 Synology DiskStation DS1815+ 8-Bay NAS Server
I use a Synology 1515+ for my storage needs plus a ioSafe DS1515+ (review includes Synology details) for data protection (as mentioned in my Scott Kelby article), but if I had one of these cameras I'd probably need to upgrade to the 8-bay version shown above.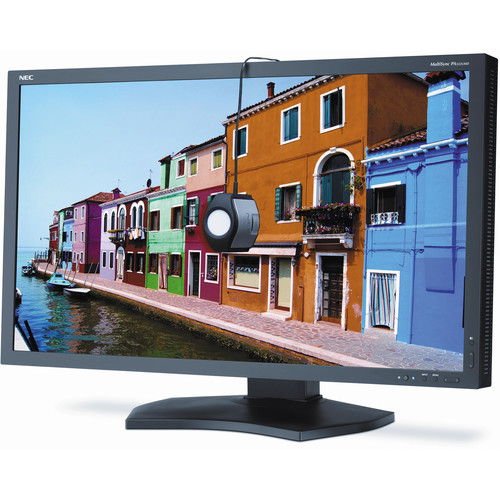 NEC PA322UHD-BK-SV 32" Widescreen LED Backlit
Color Accurate IPS Monitor (Shown with SpectraView II)
What's more, with images that are 8688 x 5792 pixels a typical 1920 x 1080 (or even 1200) pixel display doesn't cut it. As a result an investment in a UHD display that can do 3840 x 2160 (aka 4k) is incredibly helpful for seeing your images as they really are meant to be displayed. I use the NEC PA322UHD shown above, and many opt for the Apple Retina 5k display but I much prefer the NEC PA series.
Real World Samples
The following images come straight from in-camera JPEG's using the camera default noise reduction settings. Most camera settings are the default with the exception of RAW+JPEG, a desired White Balance (only Shade or AWB), and a desired focus point. I chose to use the Standard Picture Style for all except for where noted.
Click here for a full gallery of unedited images.
All images are copyright Ron Martinsen – ALL RIGHTS RESERVED. You may not save, print, edit, modify or otherwise use any images featured in this article or the gallery without expressed written permission.

f/9 @ 70mm for 1/125 sec at ISO 100 using 24-70mm f/2.8L II lens
Unedited – click for the full-size in-camera JPEG
Details in the texture of the suit and tie plus the background gradient were all advantages that the 5Ds offers thanks to the extra resolution which takes advantage of super sharp lenses

f/2.8 @ 63mm for 1/125 sec at ISO 125 using 24-70mm f/2.8L II lens
Using freehand is hard, but if you pull it off the more shallow depth of field of this camera means significantly better blurring of the background than you'd find with a 5D Mark III

f/2.8 @ 50mm for 1/125 sec at ISO 100 using 24-70mm f/2.8L II lens
The problem is that most shots will look like the one above which upon close inspection is very blurry around the eyes. This happens due to camera shake which is much more easily registered in the image in high megapixel cameras

f/5.6 @ 24mm for 7 sec at ISO 100 using 24-70mm f/2.8L II lens
Fireworks are great, but the added megapixels means that viewing the full image unzoomed on anything less than a 4k display will result in jaggies for the fine details of the streams in the fireworks. This can happen on lower resolution printers too, so honestly I don't care for high megapixel cameras for fireworks.

f/4 @ 19mm for 1/160 sec at ISO 800 using 11-24mm lens
I was expecting to see great dynamic range, but instead I got worse than 7D Mark II performance

f/4 @ 19mm for 1/125 sec at ISO 1600 using 11-24mm lens
The new 11-24mm is a dream with this camera as it preserves the sharp details

f/4 @ 16mm for 1/30 sec at ISO 1600 using 11-24mm lens
Again, once you get lots of details you start gets lots of artifacts when downsizing all of those megapixels as shown here in the organ tubes

f/4 @ 17mm for 1/40 sec at ISO 1600 using 11-24mm lens
At first I thought this camera had pulled off a miracle for the stained glass vs the statue exposure, but then I saw shot below which reminded me that this one was taken on the dark side of the church

f/5.6 @ 13mm for 1/20 sec at ISO 1600 using 11-24mm lens
(In-Camera HDR Composite – see base exposure here)
Even a three frame, 1ev HDR image (in-camera) couldn't get this shot which really disappointed me. This is definitely less than the range you'll see with the D810 and A7R.

f/5.6 @ 15mm for 3.2 sec at ISO 100 using 11-24mm lens
This notoriously difficult shot did well capturing all of the detail, but the long exposure noise reduction destroyed the detail in the hair and pants which was disappointing

f/9 @ 22mm for 1/80 sec at ISO 100 using 11-24mm lens
Again, this is a tough exposure but I had higher hopes this camera could pull it off – it didn't due to less than amazing dynamic range.

f/5.6 @ 70mm for 1/100 sec at ISO 100 using 70-200mm lens
The extra megapixels shown their value with the incredible detail in the rocks. This is why I do recommend higher megapixel cameras for landscape photographers using tripods

f/5.6 @ 24mm for 1/1250 sec at ISO 100 using 11-24mm lens
I pulled over to capture these amazing clouds but got results
that weren't much better than my iPhone 6 unfortunately
Click here for a full gallery of more unedited images.
Conclusion
Click here to read my conclusion and additional findings in part II!
Where to order
Click here to learn more or order on the B&H web site.
Other articles you may enjoy
If you enjoyed this article, you may also enjoy these articles about other Canon products:
Here's also some other articles on this blog that you might enjoy:
Disclosure
If you make a purchase using links found in this article, I may make a commission. It doesn't cost you a penny more, but it does help to support future articles like this.