UNEDITED D810, f/1.8 with SIGMA 50 mm Art Series
1/2500, ISO 100, No Flash, Cloudy White Balance, Silver Reflector
Click for Original in-camera JPEG
Copyright ® Ron Martinsen - ALL RIGHTS RESERVED
The Nikon D800 was a camera that I had a love / hate relationship with because it had so much potential, but it ultimately let me down on several issues which I discussed in my review.
Rather than putting the same old Nikon lenses you typically see on cameras, I thought this was a case where it would be great to go all out and get some of the sharpest lenses on the market. My previous testing had me thrilled with the performance of the Zeiss Otus 55m f/1.4 and SIGMA 50mm f/1.4 Art Series, so why not put these crazy sharp lenses on one of the highest resolution DSLR's on the market to see what we could get?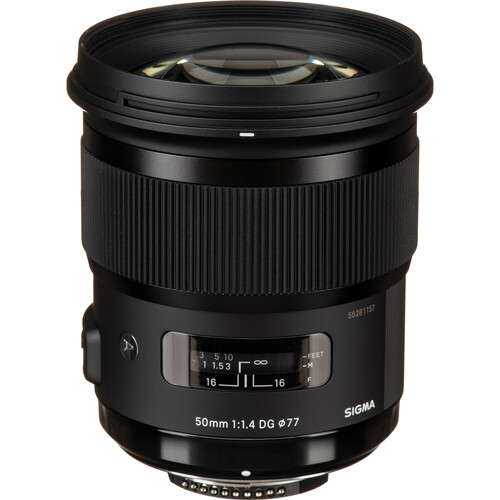 Sigma 50mm f/1.4 DG HSM Art Lens for Nikon F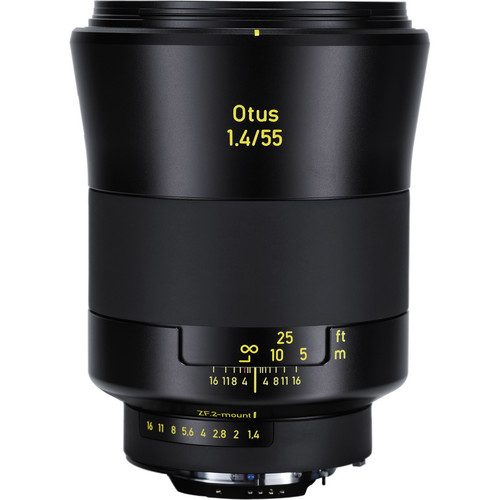 Zeiss 55mm f/1.4 Otus Distagon T* Lens for Nikon F Mount
Hands On Opinion

SIGMA 50 mm Art Series @ f/16, 1/200, ISO 100
If you read my review of the D4s you know that if Nikon or any other camera maker brings a great product to market then I'm going to give it the accolades it deserves. I'm all for the advancement of technology and no camera manufacturer pays me a penny or has ever given me a free piece of equipment, so what I give you is my honest to goodness opinion of any product.
The D810 is typical Nikon – lots of easy to access hard button controls with great ergonomics that make it a joy to use. The menus offer the advantage of shooting banks, but are painfully confusing to non-Nikon users. Beyond that you have a camera with a decent burst mode performance even at RAW+JPEG despite its huge files – thanks in part to fast CF read/write performance that will take advantage of the fastest cards on the market. However, this camera isn't about camera body features – it's about image quality.
While a busy work schedule prevented me from taking as many shots as I would have liked with this camera and these lenses, I was able to get enough images to form some opinions. I'll dive into that later, but let's just say that some of my complaints about the D800 have been addressed so I was much happier with the D810 than I was with the D800.
For more details on the camera itself, Nikon has an excellent interactive brochure here.
Live View Performance
As I've previously stated here, the live view performance of the D800 and quite honestly many Nikon cameras leaves a lot to be desired when you are trying to manual focus under low light conditions. In this respect the D810 hasn't improved at all despite its apparent improvements in noise reduction on its JPEG images. This is extremely important to take notice of if you will be purchasing a manual focus lens like the Zeiss Otus as this noise can make it a serious problem when capturing images in the shaded canopy of the woods like this one:

Zeiss Otus 55 mm @ f/16, 6s, ISO 100, No Flash
Despite being the sharper lens, the terrible live view performance three hours before sunset under the trees made this very difficult to manual focus using Live View.

SIGMA 50mm @ f/16, 6s, ISO 100
Since the Live View is pretty bad in low light on the D810, manual focus is challenging. As a result, the SIGMA easily got the better shot for this scene.
The video below a crude example of the Live View performance taken from a random shot (not the one above). Notice how much digital noise there is? It kinda makes precise focusing near impossible:
It should be noted that backing off two zoom levels helps clear up some of the noise but makes it 2x harder to get the detail needed to manual focus on small objects.
Bookshelf Images
While you can get more images at http://photos.ronmartblog.com/nikon/d810, I've included a few notable sample images here for discussion. Be sure to click the images to view them at 100% to see the detail and noise levels. The first of which is the SIGMA 50mm Art Series at its sharpest aperture according to SLRGear.com:

SIGMA 50mm @ f/2.8, 3s, ISO 100, No Flash
This demonstrates the fantastic detail that is offered by the SIGMA lens. To get an exact comparison against the Zeiss at f/2.8 click here, but what's more interesting to me is how that compares against the sharpest Zeiss aperture at f/4 (according to SLRGear.com):

Zeiss Otus 55 mm @ f/4, 6s, ISO 100, No Flash
Where you really see the strength of the Zeiss sharpness is when you start to get out to the edges. This is one crazy sharp lens – IF YOU can manually dial in the focus right. For a comparison of the SIGMA at f/4 click here.
High ISO Performance

Zeiss Otus 55 mm @ f/4, 1/20, ISO 12800, No Flash
The biggest gripe I had about the D800 was that I thought the image quality was terrible in the higher ISO ranges, but apparently Nikon has addressed this concern in spades. Even at its worst ISO the noise found in the shadow areas as you can see below is not too horrible:
With a quick default noise reduction with Noiseware things have improved significantly as you can see below:

ISO 12800 after Noiseware
If that's still an unacceptable amount of noise then ISO 6400 and below do a significantly better job than its predecessor. As a result, I'd have confidence in shooting commercial work at ISO 6400.
Real World Sample Images
The following images are in-camera JPEG's with zero post-processing. While these images are copy protected, you can click any of the images for the full-size originals. The originals are provided so that you may pixel peep results that reflect what you would actually get out of this camera with no modifications using the lenses described. The only non-default camera setting used for these images were white balance adjustments using built in camera presets (Auto 2, Cloudy or Shade), otherwise this is exactly what you get if you took this camera out of the box and started shooting.
After you are done viewing the images please discard them. Any printing, editing, modifying or publishing these images is strictly prohibited. Copyright © Ron Martinsen – ALL RIGHTS RESERVED.
SIGMA @ f/1.8, 1/2000, ISO 100, No Flash, Cloudy White Balance, Silver Reflector
I was especially happy with the detail in the hair and material on the skin of the model. This reflects the quality of the sensor combined with the sharpness of the lens for an impressive combo.

Zeiss Otus @ f/1.4, 1/1600, ISO 100, No Flash
The Zeiss offers a much more slimming effect on the model despite only being 5mm different from the SIGMA. However, this lens is so sharp that it almost has too much detail in the out of focus regions of the image.

Zeiss Otus 55 mm @ f/9, 0.8s, ISO 100, No Flash

Zeiss Otus 55 mm @ f/16, 6s, ISO 100, No Flash
With a lens this sharp and all these megapixels on a sensor without a low pass filter
means there's no reason to fear going all out to f/16 as the detail is almost 3D!

Zeiss Otus 55mm @ f/1.8, 1/20, ISO 100, No Flash

SIGMA 50mm Art Series @ f/16, 1/200, ISO 100
To see more images, visit http://photos.ronmartblog.com/nikon/d810.
Unedited Mug Shots
To help reduce the number of variables that can impact photo quality, I try to do mug shots for my own personal evaluation under identical conditions. The camera is on a tripod so the focal length differences and physical size between the two lenses tested result in the model being framed a little differently. This means these aren't 100% scientifically valid comparisons, but you can get a rough idea of what kind of quality you can get from these lenses under studio lights. What's more you can get a rough idea on how each lens will distort or slim the model's face as shown below.
Please note that these are 100% unedited in-camera JPEG's taken from the D810 under identical conditions. You may view these photos for evaluation purposes, but they are protected under copyright laws so you may not edit, copy, print or archive them in any way.

SIGMA 50mm @ f/5.6, 1/125, ISO 100
The SIGMA's autofocus results in a superbly sharp image, but the models nose and face look a little wider than they are in real life. While this is a fairly common result for a 50mm lens (which is why I prefer to photograph models at 200mm), I notice how the Zeiss creates a much more flattering image with less facial distortion.

Zeiss Otus 55 mm @ f/5.6, 1/125, ISO 100
Despite being a slightly softer image due to manual focus and focal plane challenges (see below), I much prefer the more natural appearance of the models nose and face with the Zeiss lens. While my preference would be an autofocusing lens at 200mm for portraits, if I had to say which one I preferred for shooting people – based on distortion alone – the winner would be the Zeiss Otus 55mm.
The Autofocus Advantage
I took 64 studio shots which comprised of one pose with the models mouth smiling and the other with her mouth closed with her in the same exact position sitting on a chair. Despite this I struggled with the reality that no matter how still a person tries to stay, it's easy for them to move enough to throw off your manual focus as seen below. The bookshelf testing proves the Zeiss is the sharper lens, but the SIGMA is the hands down winner in real world model shooting thanks to its autofocus support.

Despite taking 16 shots of Natasha for this pose, I failed to get a shot that properly represented the sharpness of this lens. As hard as a human might try to stay still, if they move even the slightest after you've dialed in your focus then you can end up with a slightly out of focus image as shown above. Note that the studio lights and shutter speed both are enough to freeze the motion of a model who is literally motionless for the shot, so this is purely a case where the model changed her position to the camera after the manual focus was dialed in. This is why I really hate doing manual focus with humans, but it's totally fine for static objects like landscapes.

SIGMA's Autofocus results in a significantly sharper image in real-world use despite it not being as sharp as the Zeiss on static objects. Keep this in mind if your objective is to shoot subjects that are not stationary.
Sample Video
Long-time readers of my blog might be shocked to see me include a video because I despise video editing. However, I included this unedited video (full-size HD version here) to illustrate just how good the video is with this sensor. This video was taken using the Zeiss Otus at f/5.6, ISO 800 and a manual focus spot on the bridge. While the in-camera audio sucks (get one of these), the video quality was very impressive. This is exactly as it came out of the camera with no modifications at all.
I'm generally unimpressed with video from any camera, but this image quality got a wow out of me. Sadly it lacks many of the features you'd find for video on Canon cameras and there's no 4k video support at this time. However, if you are doing 1080p – aka Full HD then the 1920x1080p 60fps max video as shown above will get the job done.
Conclusion – SIGMA vs Zeiss
Both the of the lenses in this article have been previously tested with my Canon 1D X and I loved them both. After getting a chance to put them on one of the highest resolution cameras on the market it's a tough call to say which is "the best". If I were a landscape photographer with loads of cash, I'd go for the Zeiss on a Canon 1D X in heartbeat (but not on the D810 due to its poor low light live view performance). However, if I used the D810 or shot objects that moved then I'd have to get the SIGMA for its autofocus. What's more, given how close these two lenses are in terms of sharpness, the SIGMA 50mm Art Series is the clear value leader. As a result, if I had to pick an overall winner for the majority of my readers I'd say save your money and get the SIGMA 50mm Art Series.
Conclusion – D810
While I still stick with my original conclusion for the D800 in that this is camera is NOT for general purpose and traditional hand holding use. All of these megapixels will result in blurry shots for most users unless you are on a tripod or shooting in studio light, or in situations where your shutter speeds can be at least 1/200 sec for these lenses (or roughly 1/<focal length> * 3).
As a result this is a camera that I'd only consider for use by seasoned pro photographers, studio photographers and landscape photographers with very good tripods and a lot of patience. Even in those cases I'd consider this a good 2nd camera, but not a primary all-purpose camera.
With those disclaimers, this is a big improvement over its predecessor and a great camera for what it is – a camera for large format prints. With 7360x4912 pixels that means you can print huge 20.4" x 13.64 @ 360 ppi prints on Epson or 24.5 x 16.37" @ 300ppi prints on Canon printers without any scaling, yet Perfect Resize will allow you to easily go 4x those sizes for typical viewing distances of large prints. What's more your new state of the art 4k display or flat panel TV (3840x2160) will have to discard half of those pixels, so there's very little real world use of all these megapixels!
If you have that need though and are shooting in the right conditions you'll be rewarded with great image quality and a lot less noise at higher ISO than its predecessor. If you still have noise then Noiseware can clear it up quite nicely without ruining your image thanks to all of the detail in these 36 megapixel images. These files are huge especially when you use Photoshop, so be sure to stock up on huge & fast memory cards as well as disk drives for your Drobo or equivalent mass storage device – you are going to need it!
Where to order
Click on the links below to learn more on B&H's website:
Other articles you may enjoy
If you enjoyed this article, you may also enjoy these:
Disclosure
If you make a purchase using links found in this article, I may make a commission. It doesn't cost you a penny more, but it does help to support future articles like this. All equipment shown in this article was loaned and returned – it is not my personal property.