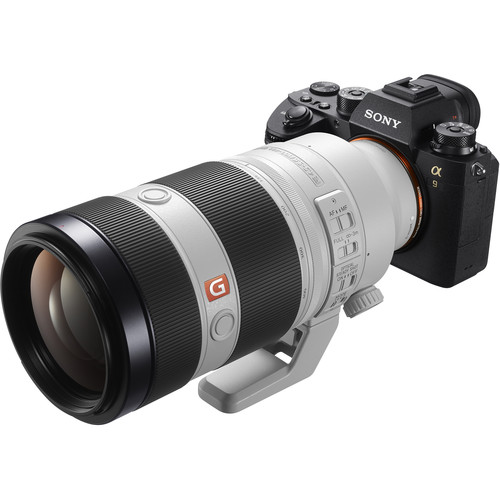 Sony a9 shown with the 70-200mm
I've used the kit 24-70 f/2.8 GM for my review
Henri Cartier-Bresson was famous for capturing The Decisive Moment in many of his images. When I got this camera and heard of its claim of 20fps shooting with a buffer that could hold hundreds of images, the first thing I thought was this might be a camera that helps mere mortals to increase their odds of capturing their own decisive moments in everyday life - in a high resolution image (vs video frame capture). If so, this would be a game changer.
Read on to see if this camera lives up to the hype and accomplishes that goal, or if it's yet another case of fan boy hype all over again.
Body Impressions - Finally More Buttons

Canon 6D Mark II vs Sony a9
Size compared to a DSLR (rear view)
I read a lot of stupid things on the internet, but one that really cracks me up is when people make the argument that this camera (and its siblings like the a7 and a7R II) are smaller or more compact.
Since I'm currently only shooting with a Canon 1D X Mark II, I had to use the only normal body DSLR I have on hand - a Canon 6D Mark II review unit for a comparison. I wanted to show how physically a a9 is roughly the same size as a common DSLR. This isn't a comparison of the features of these two cameras as they are totally different, but I did want to illustrate how this camera and especially the lens is very similar to what you'll get with your average DSLR.

Canon 6D Mark II vs Sony a9
Size comparison to a DSLR (top view)
One gripe I have had against the Sony a series is that their attempt to make a more compact profile just limits the better grip experience you get with a Canon or Nikon DSLR, so I do wish Sony would actually bulk them up a bit to make them more comfortable to hold with heavier lenses.
Another thing you'll notice about this Sony is that it finally gets a joystick (which sadly isn't present on the 6D Mark II for reasons that perplex me). This plus an exposure dial on top and just more buttons and knobs in general make this my favorite Sony camera body ever!
Overall, I loved this body which features:
A very good electronic viewfinder that shows exactly what you'll get when you shoot
The best coverage of AF points (especially at the edges) of any camera I've ever used
Excellent programming options for 8 buttons and even the joystick press event and the dial. As a result, getting this camera dialed in the way you want it without hunting through Sony's annoying menus is easily accomplished
An exposure compensation dial that makes it Fujifilm easy and fun to use (although it does get bumped out of its setting easier than I'd like)
A dial for drive modes and focus modes that Nikon lovers will feel right at home with
An articulating LCD screen that helps when shooting from odd angels, but sadly doesn't rotate where you can see it if you are in front of the camera doing group shots
Dual card slot, although one only takes SDXC II if that is your preferred format
and much more
Simply put, haters of Sony's annoying menus can set this camera up where they don't need to use those menus to successfully shoot out in the field. This is CRITICAL for sports photography, and something Sony has definitely done right.
Finally, Sony has made a great camera body!
Burst Mode

f/5 @ 70mm for 1/1000 sec at ISO 2000 (unedited)
Unedited single from from a series of a burst of 200+ shots
The first thing I wanted to know when I unboxed this camera was "is this burst mode for real"? I've seen other cameras that made this claim and only delivered on low resolution images. I've also seen other smoke and mirrors tricks that resulted in something that was a marketing claim, but not something that could really be used.
I built this blog because I hated all of the fan boy hype and lies in the mainstream media for photography that made big claims that failed to materialize when I invested my money on those products.
In this video, I prove beyond a shadow of a doubt that the Sony a9 is the real deal and it deserves credit for doing something no other camera I've ever tested has accomplished:
As a follow up to the video, you can find all 222 frames taken in the video in this gallery here. You are free to download and examine them to your hearts content, even though they are intentionally boring. :)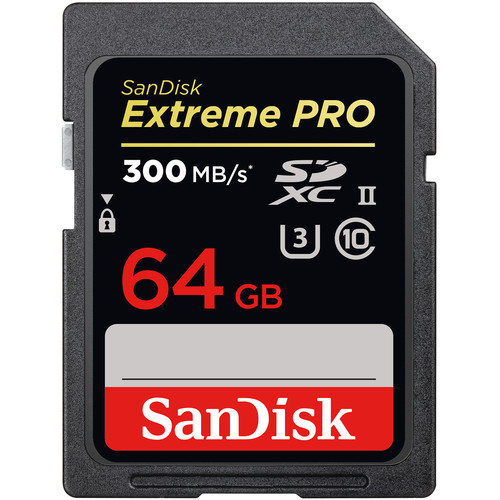 As I mentioned in the video, I did do RAW+JPEG on a common SDHC I 95mb/s card so your performance will only get better if you use the recommended SDXC II cards as shown above. I also didn't upload the RAW's simply due to bandwidth cost and download policies (login required) of the service where I host my images.
Burst Gallery

f/2.8 @ 70mm for 1/2000 sec at ISO 1250 (unedited)
You always get the decisive moment of any series with in 20fps burst mode
I took over 6000 shots with this camera which is extremely easy to do when you have a burst mode that is this rapid. Here's a link to a gallery that contains a random selection of some of the throw away burst sets I took while following my son around for various activities.
While I know there's some concern about the 12-bit images you get when using the electronic shutter in full burst versus the mechanical shutter in a slower burst mode (which offers 14-bit images), I can say in real world applications it doesn't make any difference. The value of getting the shot also more than makes up for the 2-bit difference that no viewer of our image will see (or should see if your capture doesn't suck).
I had a lot more bursts than these, but I only wanted to include throw away sets so readers are free to download and examine them to their hearts content.
Metering Issues - Room for Improvement

f/5 @ 70mm for 1/1000 sec at ISO 320 (unedited)
Despite doing okay for most frames, the metering was totally off for this frame
Sadly this happened more than it should for a camera of this price point
Despite advances made by Nikon and Sony in performance, one thing that keeps me on the Canon platform is the metering performance of my 1D X Mark II. If you take enough frames in a burst then odds of having a shot worth publishing is high, but having images that are way off on the exposure can lead to a lot more hassles editing or in some cases an unsalvageable shot.
In the shot above and many in this article you'll notice how the exposure is way off. Yes, I could have used exposure compensation to fix the problem, but the fact is that this is a weakness of the Sony and Nikon platforms that Canon definitely does a better job with. Like Nikon, using spot metering can help - but this camera only does spot metering from the center and not from the AF point so that's a huge fail for sports photographers who need precise metering on their target no matter what happens in the background.
If I could make only one wish to Sony for what they can fix in the next version of this camera, metering would definitely be that wish. See Canon's Evaluate Metering with an emphasis on the AF point for a case study on how metering should be done.
Swing Test
If you are a parent, you know how hard it is to get decent shots of your kids on the swing. Cameras are improving every year, but this is still a real world torture test for any camera. However, the a9 performed extremely well with hundreds of in focus images to chose from. Here's a few examples:

f/2.8 @ 70mm for 1/2000 sec at ISO 1600
A facial expression with excitement, no background obstructions and perfect focus



f/2.8 @ 70mm for 1/2000 sec at ISO 3200
Big air, great focus, and great exposure

f/2.8 @ 70mm for 1/2000 sec at ISO 1600
The perfect expression and composition for one of my favorite swing captures
If you have kids and and can afford this camera, it really is the perfect tool to get the perfect shot for just about any action your kids will do.
Handling Obstructions
The downside of photographing in public places is that someone always walks in your darn shots - especially when you are in burst mode. While it can be frustrating since you'll have editing to do, it's even more frustrating when the camera changes focus and you miss a series of shots that are impossible to capture again.
Fortunately the default settings of this camera are very good at keeping the focus point where it belongs - especially if you stick with the Flexible Spot S on your subject. Here's a few unedited examples of shots that could have been ruined, but weren't as the default AF-C settings give your original subject the priority.

f/2.8 @ 70mm for 1/2000 sec at ISO 1250
The above frame and the one before it weren't ruined by a passer by that got in the shot.
The default AF settings are designed to stay on your target and not switch when obstructed

f/2.8 @ 70mm for 1/2000 sec at ISO 1250
Lots of frames for this series, but this girl running across the frame didn't ruin any

f/2.8 @ 70mm for 1/2000 sec at ISO 1600
Even at the edges with a lot of action, the eye focus was maintained
This is great for a default setting, but if you are shooting sports like Basketball where you want the AF to change quickly to different subjects you can easily dial that in too. Sony on it's first attempt has effectively matched the Nikon D5, and one upped the D5 and 1D X Mark II by offering more focus points all the way to the edges to help increase your odds of getting the shot.
The Decisive Moment - Guaranteed
PLEASE NOTE that ALL images in this article are copyright Ron Martinsen - All Rights Reserved. You may view the associated original images while this article is open in your browser, but you must delete them when you are done. You may not print, edit, re-post, or otherwise any images in this article without written permission.

f/4 @ 70mm for 1/2000 sec at ISO 1250 (EDITED - click for the unedited original)
If you can think it, you can capture it with this camera
What I love about this camera is that when you see an opportunity where you know there's going to be a great decisive moment of the series that you want to capture, your odds of getting it are almost 100%. Even in my case where I was using the wrong lens and due to water I had to stand far back, I knew I was going to get the frame I wanted with this camera so I just planned to crop and took the shot anyway. I chose this frame, but I had tons to choose from so I could have had Kai in the water or just out of it - I had the shot no matter which artistic decision I decided to go with. That's incredibly powerful!
The rest of the shots in this section are all 100% unedited and appear exactly as they came out of the camera. Click on any to view the in-camera JPEG original file, or visit this gallery for more.

f/2.8 @ 28mm for 1/500 sec at ISO 100
I wanted a shot with a little edge flair, bouncing backlit hair and a nice shadow to the edge
Accomplished on the first attempt

f/2.8 @ 70mm for 1/1000 sec at ISO 3200
While talking to Kai I wanted to capture his overboard laugh
Accomplished on the first attempt

f/2.8 @ 59mm for 1/2000 sec at ISO 1600
I wanted to capture a great facial expression and the peace sign with his eyes in perfect focus
Accomplished on the third attempt

f/4 @ 70mm for 1/2000 sec at ISO 2000
Kai was having a happy day and I caught an expression that
However, the meter failed me but I can fix that in post-processing

f/2.8 @ 44mm for 1/2000 sec at ISO 3200
I wanted to capture an expression of unbridled enthusiasm of a boy jumping off a rock
Accomplished on the first attempt

f/2.8 @ 70mm for 1/2000 sec at ISO 2500
A big swing, parallel to the ground with a spot on smile - done
Now if that darn lady wasn't in the background - thank goodness for content aware fill :)

f/2.8 @ 70mm for 1/500 sec at ISO 1600
I wanted to capture Kai running away from his little sister - done
Accomplished on the first attempt better than I imagined with Ara appearing under his arm
in a hug/headlock type subliminal gesture

f/2.8 @ 70mm for 1/500 sec at ISO 1600
And sometimes you just get a funny shot that may not be what you are going for, but any shot that evokes an emotion response is worth keeping (My Facebook friends loved this one)
The Downside
It might surprise you that I only spent a few hours shooting with this camera over 6 separate days of reviewing. I've been crazy busy, so I just don't get to review and blog like I used to, yet I still managed to take 6000 frames of photos worth about 60GB of disk space (excluding a lot of deleted RAW's).
Fortunately if you are using the electronic shutter, there's no fears about shortening the life of your camera like a mechanical shutter, but it can do some damage to your hard disk and backup storage in a hurry! It can also be problematic while you are on vacation, unless you buy A LOT of large capacity memory cards.
I also found it painful going through so many images in a burst that looked alike (see examples here), so often times I found myself going down to the lowest burst mode or switching to mechanical shutter just to slow things down. This is even true on my much slower Canon 1D X Mark II, as often times you simply don't need so many shots in a burst.

f/3.2 @ 70mm for 1/100 sec at ISO 640
Nice shots can still be made with AF-S single shot
That said, in practical use you'll find that the high speed electronic burst mode is fantastic when you need it - but you'd be wise to save it for only when you really need it.
Conclusion
See Part II for more of my review and my final verdict
Where to Buy?
CLICK HERE to learn more or buy today.
Other articles you may enjoy
If you enjoyed this article, you may also enjoy these:
Disclosure
If you make a purchase using links found in this article, I may make a commission. It doesn't cost you a penny more, but it does help to support future articles like this.
Unless noted, ALL shots in this article are unedited and come straight out of the camera as shown. In-camera JPEG's were used with in-camera Creative Style (vivid) and White Balance (shade) being leveraged to give shots an improved color over the camera default.