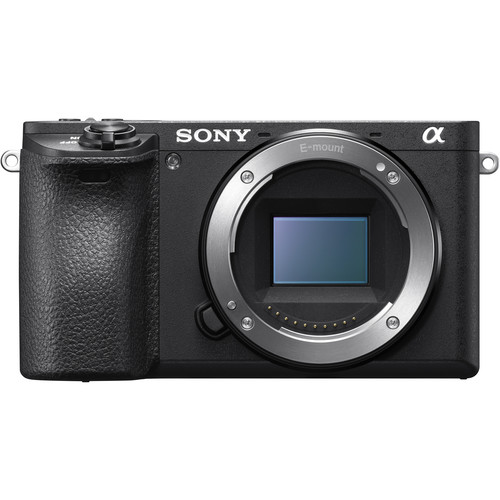 Sony Alpha a6500 Mirrorless Digital Camera

If you saw my reviews of the Sony a6000 and a6300 then you know that I'm a HUGE fan of the Sony a6x0 series cameras, so I was very excited when my review unit arrived. In fact, I was so sure that this was going to be the best one yet that I wanted to make sure I had what I had heard was one of Sony's best zoom lenses, so I decided to get the 24-70 G Master lens to pair with it:
Before this combo even arrived, I was certain it was going to be incredible. Given the $1398 price of the camera and the $2198 USD cost for the lens (at the time article was written) this combo at $3596 USD was slightly more than a 5D Mark IV camera body, so it better be good right?
Read on to see what I discovered in my testing.
Real World Shots - Day 1
It should be noted that for most of my testing, just like with any other camera, I typically shoot with camera default settings where the biggest changes I'll make are:
Shooting RAW+JPEG, turning Steady Shot off when doing long exposures (then back on again)
Occasional adjustments to white balance and creative style
Aside from that I use the small flexible spot or eye focus points mostly and typically work in aperture priority with auto ISO defaults. I feel this accurately represents what users can expect to get out of this camera and is consistent with how I've been testing all other cameras since 2008.
What's included here are a sample of the in-camera JPEG's (click images for full-size originals) along with more found here.

f/5.6 @ 33mm for 1/60 sec at ISO 400
This was a new trail for me so I was excited about the hike and the camera, so I saw this shot on the back of the camera and thought it was pretty cool so I was ready to show how great this camera and lens combo would be to my readers

f/5.6 @ 70mm for 1/125 sec at ISO 1250
After some previous shots that came out softer than expected I blamed the wind, my settings, my hands and kept working to get a better shot. The result was this shot with gobs of detail and a nice bokeh - I was pleased, so I foraged ahead

f/2.8 @ 29mm for 1/125 sec at ISO 100
Ah, this was it - the start of what I was hoping to get - sharp details and a nice bokeh of this scenic trail near my home

f/11 @ 24mm for 1 sec at ISO 100
Feeling confident, I used my tabletop tripod to do some long exposures with steady shot turned off - not bad!

f/2.8 @ 26mm for 1/60 sec at ISO 320
I was happy with the result here, but I was also shooting with the Sigma 85mm Art on my Canon 1DX Mark II (see article here) so I felt like the Sony shots were too soft. I blamed that on my eyes being overly sensitive to the best lens/camera combo I had ever tested.

f/4 @ 32mm for 1/60 sec at ISO 400
I was very happy with this one in the field so I had convinced myself the problem wasn't that I was getting soft images, it was that the LCD wasn't showing me the full resolution of the high quality images that I was capturing.

f/5.6 @ 30mm for 1/60 sec at ISO 500
Again, something felt off with this shot but I had also just taken it with the Sigma 85mm Art and the Canon 1DX Mark II as previously mentioned, so again I convinced myself I was being hyper critical.
In isolation, only looking at these shots, I was quite pleased. By many standards, the colors were vibrant and the images were bursting with tons of detail and out of focus areas were consistent with other APS-C cameras I've tested. All in all, it was a good day so I was excited to do more testing.
See Part II for more shots and a summary of my findings.
Video Tests
I hate editing video so I almost never bother testing the video features of cameras. However, I loved the environment I was in so much during this hike I decided to do a little video at various speeds to see what this camera could do. Sadly YouTube doesn't allow me to show it to you in its full fidelity, but given those limitations the results were pretty good in my opinion (if you are like me and normally only used to cell phone video):

4k UHD Video recorded at 30p 60M

4k UHD Video recorded at 30p 100M

1080p HD Video recorded at 120p 100M
Above video slowed down to 20%
I was happy with the results, so I was thinking at this point the video was great and the photos were great, so yes the a6500 is going to be another slam dunk camera like its predecessors.
Conclusion
CLICK HERE to read my conclusion.
Where to Buy?
CLICK HERE to learn more or buy today.
Other articles you may enjoy
If you enjoyed this article, you may also enjoy these:
Disclosure
If you make a purchase using links found in this article, I may make a commission. It doesn't cost you a penny more, but it does help to support future articles like this.