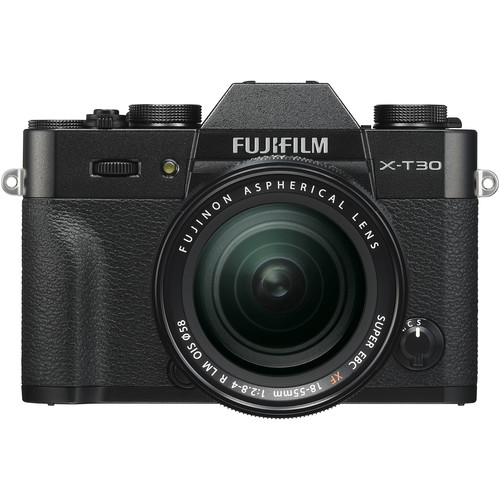 FUJIFILM X-T30 Mirrorless Digital Camera with 18-55mm Lens
This summer I got to spend some quality time using the Fujifilm X-T30, and like always I can't help but fall in love with Fujifilm's brilliant in-camera color processing. However, the latest smart phones are getting "good enough" for most users needs, so would this camera wow me like the Fujifilm GFX 50s or would it be another disappointment like the Canon EOS R?
Overall Thoughts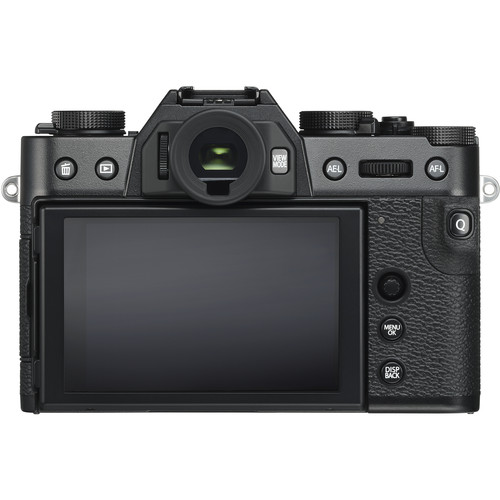 The joystick is a departure from the traditional d-pad design found on other Fujifilm cameras, but I find it more user-friend and reliable
Generally speaking, Fujifilm is one of my favorite brand of camera bodies to use because of the ease of use of the physical knobs for aperture, shutter speed, drive mode and exposure compensation. This allows you to quickly switch between manual settings or auto for your creative controls without distracting you from the creative process of finding your desired composition for a given shot.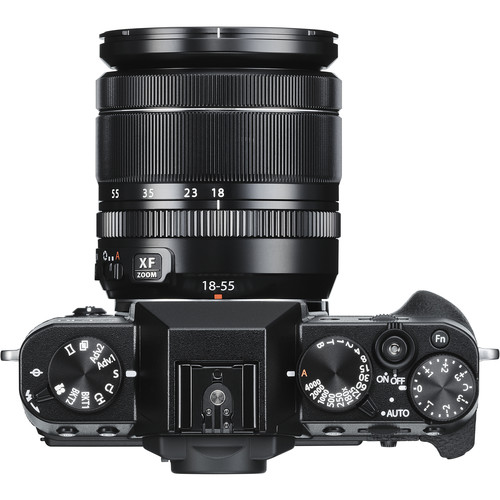 Top View of the Fujifilm X-T30
While I won't bore you with all of the specs that can easily be read at B&H or elsewhere, I'll say that the burst mode of up to 20 fps at 26.1 MP for up to 17 Exposures is more suited for casual use (vs a machine gun like the Sony a9 or Canon 1DX Mark II). However, roughly $899 (body only as of Sept 2019) price of this camera is a lot cheaper so this camera is clearly targeting the value shopper looking for more creative control over the best smartphones.
I wasn't blown away with the sensor quality of this camera, but those looking to enjoy images on large 4k displays or in print will see the advantage of this sensor over their smart phone images – at least I do compared to my iPhone XS.
The battery life and overall ease of use – for someone who is going to do more than stay in full auto mode – was great. My only complaint was that the touch screen got tapped by my nose quite often when I had my eye up to the the viewfinder which caused the focus point to be reset. That irritated me enough that I had to turn that feature off.
Features like eye tracking AF (with a choice between left, right and auto eye) are sure to please, and the gorgeous in-camera color of the in-camera processing of JPEG's is sure to please the photographer who has no desire to do post-processing. Those who enjoy black and white photography are sure to be pleased with the built-in black and white presets as well.
Real World Shots
Like many of my reviews, I simply carried this camera during my life adventures with my family where I rarely have more than a minute to spend on a shot before I have to move on. None of these photos are staged – they are simply taken with most of the camera default settings except I'll sometimes do exposure compensation or set the white balance, aperture or shutter speed to suit the scene. As such, I consider these typical shots that anyone can get and with additional effort much greater results are possible.
The photos shown below and in the gallery are the original in-camera JPEG's with zero post-processing including no rotating or cropping, so what you see is what you can expect to get.
Here's my thoughts about the results I got on a few select photos:

f/5 @ 55mm for 1/680 sec at ISO 160
Fujifilm's strength is great natural colors with the default settings

f/2.8 @ 55mm for 1/340 sec at ISO 320
Eye focus wasn't bothered by this hair so a spur of the moment snapshot turned out ok

f/10 @ 24mm for 1/200 sec at ISO 320
While f/10 turned out great…

f/16 @ 24mm for 1/75 sec at ISO 320
…Fujifilm X series seem to not be as heavily impacted by diffraction or being stopped down to large f-stop numbers as other brands

f/11 @ 41mm for 1/60 sec at ISO 320
Click to view full screen to appreciate the detail and beauty not possible with even the best smart phones

f/5 @ 107mm for 1/180 sec at ISO 160
The XF 100-400mm f/4.5-5.6 R LM OIS WR Lens was a nice step up from the kit lens…

f/5.6 @ 400mm for 1/500 sec at ISO 400
especially when at 400mm to see the picture within the picture (from the above scene)

f/4.5 @ 100mm for 1/400 sec at ISO 320
This sunset shot taken with the 100-400mm was one of my favorites as the in-camera processing captured a true to life image of just how awesome this sunset light was on this tree

f/8 @ 16mm for 1/420 sec at ISO 320
This was a beautiful scene, no doubt…

f/8 @ 16mm for 1/350 sec at ISO 160
…but being able to get an in-camera panorama of it made me feel like I was really there

f/5.6 @ 400mm for 1/900 sec at ISO 320
Nobody does great colors better than Fujifilm – period

f/5 @ 261mm for 1/850 sec at ISO 160
The full series of burst mode shots are in the gallery, but I must say I was very unimpressed with the image quality and auto focus performance of the 100-400 on this camera body

f/8 @ 17mm for 1/420 sec at ISO 200
Dynamic range was meh – I've definitely seen worse, but I've also seen a lot better – especially on the iPhone XS – but the color is definitely better on the X-T30

f/5.6 @ 16mm for 1/950 sec at ISO 200
Again, another no editing required result from the Fujifilm

f/11 @ 23mm for 1/75 sec at ISO 250
This was an amazing scene, but it also shows how great the in-camera HDR is on the iPhone XS which is frustrating when buying a a camera like this

f/5.6 @ 26mm for 1/250 sec at ISO 200
Still there were plenty of pixels and detail to satisfy me for many of my shots

f/8 @ 17mm for 1/420 sec at ISO 200
The articulating LCD made it much easier to get action shots of my daughter – something that would be nearly impossible with a smart phone

f/5.6 @ 31mm for 1/680 sec at ISO 200
Real bokeh vs fake iPhone bokeh (portrait mode) is always more enjoyable too

f/5.6 @ 16mm for 1/950 sec at ISO 200
I was impressed with the shadow details and the ability to focus on the eye of this Canadian Goose

f/8 @ 17mm for 1/240 sec at ISO 200
While a ColorChecker Passport would probably say that the colors are exaggerated, this camera captures scenes like this exactly the way the way my minds eye remembers them

f/5.6 @ 19mm for 1/750 sec at ISO 200
The kit zoom offers the ability to go wide as in the case with the beach scene here…

f/5.6 @ 53mm for 1/800 sec at ISO 200
…but still zoom in enough to bring you into the action

f/5.6 @ 100mm for 1/450 sec at ISO 200
Here's another at 100mm, but below I zoom in…

f/5.6 @ 400mm for 1/340 sec at ISO 200
Zooming in to 400mm got me the scene I wanted
plus a bonus of noticing the person on top of the mountain!

f/8 @ 52mm for 1/85 sec at ISO 160
I failed to find a good angle for this amazing scene of these double falls, but the colors at sunset using Velvia film simulation were simply magnificent!

f/4 @ 34mm for 1/150 sec at ISO 320
This was a tough scene but it rendered it beautifully. Sure there would be more shadow details in cameras with better sensors, but creatively speaking this was spot on with nothing left to do but crop

f/22 @ 16mm for 1/160 sec at ISO 320
Sunset shots rendered nicely even though I had lots of schmutz on the lens

f/2.8 @ 16mm for 1/3200 sec at ISO 320
You have to view this one full size to appreciate it and the raw is even more spectacular
See a full gallery of unedited images taken for this review at https://photos.ronmartblog.com/fujifilm/x-t30.
Conclusion
As always, I really love the in-camera processing of Fujifilm X-Series cameras because I can call most shots done without ever editing them on the computer. It makes a great travel camera with its biggest weakness is its noise at higher ISO's compared to the competition, but Noiseware can address that difference.
In the end I enjoyed this camera and have no problems giving it a recommendation. Yes, it's not in the same league as the latest cameras from Sony, but the fantastic in-camera colors are exclusive to Fujifilm so you have to decide where to make your tradeoffs.
Where to Buy?
CLICK HERE to learn more or buy today.
Other articles you may enjoy
If you enjoyed this article, you may also enjoy these:
Enjoy these and more on the Reviews tab as well as Ron's Recommendations.
Disclosure
If you make a purchase using links found in this article, I may make a commission. It doesn't cost you a penny more, but it does help to support future articles like this.