Sony Alpha a6000 with 16-70mm f/4 ZA OSS Lens
PRODUCT HIGHLIGHTS
24.3MP APS-C Exmor APS HD CMOS Sensor
BIONZ X Image Processor
Tru-Finder 0.39" 1,440k-Dot OLED EVF
3.0" 921k-Dot Xtra Fine Tilting LCD
Full HD 1080i/p AVCHD Video at 24/60 fps
Built-In Wi-Fi Connectivity with NFC
Fast Hybrid AF & 179 Phase-Detect Points
Up to 11 fps Shooting and ISO 25600
Multi-Interface Shoe and Built-In Flash
Hands On Thoughts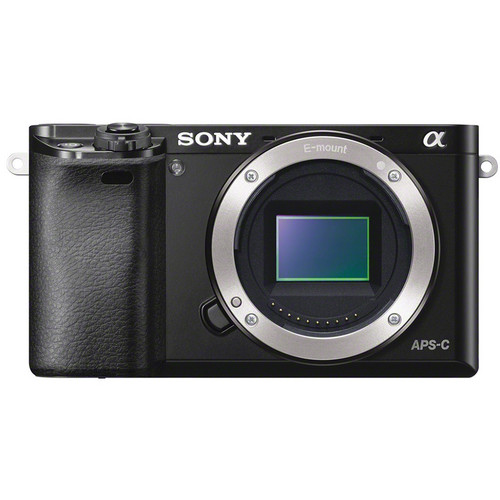 Sony Alpha a6000 Mirrorless Digital Camera Body
The Sony a6000 has been out for a while, but I have had a bunch of requests to review this camera so I finally broke down and did it. Based on the suggestions of some of my blog readers, I also decided to go with the hot Sony Vario-Tessar T* E 16-70mm f/4 ZA OSS Zeiss Lens (shown below):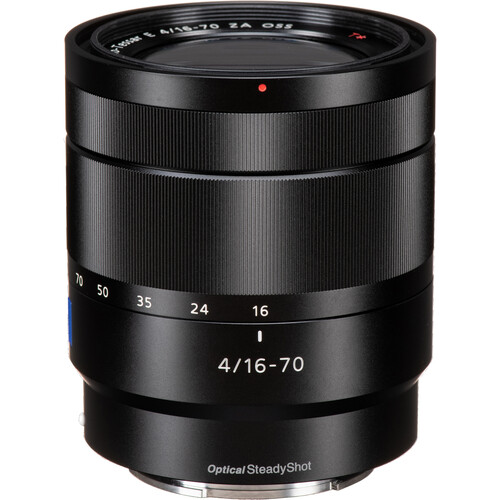 Sony Vario-Tessar T* E 16-70mm f/4 ZA OSS Lens
I was a big fan of the Sony NEX-7 and A7R, so I was right at home using this camera (or should I say, cursing the menu again?!!!). In fact, this camera was so much like the NEX-7 that I started to having feelings of déjà vu!
Now, I loved the NEX-7, but I just thought it was way too expensive. When Sony released this camera that functionally was similar (and in some ways superior), but for half the price many people started to wonder if this was the time for them to jump into Sony's e-mount mirrorless lineup. Honestly I was so busy with other products to review, the holidays, travel, photo shoots and more that I missed this product release. However, after spending the last few days with it I'm now seeing why my readers wanted to know more – I'm very impressed with what I just downloaded from the SD card!
Functionally this camera is very similar to the NEX-7, but everything about it (like its improved ISO) scream the next generation hardware. As a result, I'm not going to go into too much depth here as honestly most who get to this review by now have already done their research and are looking for more opinions! Feel free to check both out on B&H's web site if you need more geek data. What I will tell you is that all of my NEX-7' body feedback applies here – both good and bad. While there are some improvements to the physical button layout, the menus are just as frustrating as ever.
The body design is nice and functional, and the electronic viewfinder is excellent. Overall if you've used Sony's before, then expect more of the same – both good and bad. If you haven't, you'll find the menu system maddening, but this model has enough programmable physical buttons that you can get through most of the frustrations by setting things up the way you like it. The location of format will still drive you insane, and you'll have to pay attention to the questionable shutter speeds it likes to choose, but otherwise its quite competent.
While I haven't held them side by side, the NEX-7 did feel more solid and durable whereas this feels more entry level in build quality. However, the control behavior is similar, so I wouldn't be able to justify the NEX-7 price for better build quality.
To get more feedback on my thoughts of the body, see my NEX-7 review as all of that feedback applies here too (including the flash). The only caveat is that I've warmed up to this viewfinder whereas I wasn't in awe of the one on the NEX-7 – maybe I've changed.
Real World Shots
The following images come straight from in-camera JPEG's using the camera default noise reduction settings. Most camera settings are the default with the exception of RAW+JPEG, a desired White Balance (only Shade or AWB), and a desired focus point. , The default creative style was used for all of these photos.
Click here for a full gallery of unedited images.
All images are copyright Ron Martinsen – ALL RIGHTS RESERVED. You may not save, print, edit, modify or otherwise use any images featured in this article or the gallery without expressed written permission.

f/9 @ 30 mm, 1/25, ISO 3200, No Flash, Handheld
This was a wow photo for me – the colors just jump off the screen on my 32" NEC 4k display. Even at f/9 and ISO 3200 the detail was excellent and the dynamic range was good (although not quite a7R good)

f/22 @ 31 mm, 0.6s, ISO 100, No Flash
Taken under a busy road, but you'd never know it from here. f/22 was soft for sure, but still a totally usable shot that I think most people would be satisfied with. The shadow detail was very good as well!

f/4 @ 16 mm, 1/60, ISO 160, No Flash
This was a shallow DOF shot intentionally, but the place where I focused was plenty sharp
Overall, I had already fallen in love with this camera by this point!

f/5.6 @ 16 mm, 1/60, ISO 640, No Flash
This is one of those horrible photos geeks like me take to admire the detail this sensor and lens combo could capture. Terrible photo, but cool detail on those little pine cones huh?!

f/5.6 @ 61 mm, 1/100, ISO 800, No Flash
The bokeh wasn't too shabby on this despite the focal length, cropped sensor and high ISO. However, this definitely isn't the lens you want to be using if you are a bokeh junkie

f/4 @ 22 mm, 1/60, ISO 160, No Flash
While Kai didn't give one of his million dollar smiles, I was in awe of the detail and color of this shot (taken with shade white balance like all of the landscape photos here)

f/11 @ 16 mm, 1/60, ISO 1600, No Flash
While not bad, when you compare f/11 to the f/5.6 version here, you quickly see how much detail is lost. If your output is online in sizes like you see here, all is well, but if you are outputting to 4k or printing big then you'll want to avoid diffraction induced softness

f/5.6 @ 16 mm, 1/60, ISO 320, No Flash
Thanks to the cropped sensor, you can get a lot depth of field with f/5.6 over full frame so that combined with a sharp foreground image had me favoring the f/5.6 shots over the f/7.1 & up shots. See below to see the softer results at f/16 below and compare it with this to see what I mean.

f/16 @ 16 mm, 1/60, ISO 2500, No Flash
Despite having more depth of field, the f/16 image begins to get so soft that it doesn't draw you in like the one above (which almost invites you to jump in your display and go for a walk down the path)

f/18 @ 16 mm, 0.4s, ISO 100, No Flash
Taken individually without comparison shots, the smaller apertures (larger f-stop numbers) are still plenty sharp and suitable for scenarios like this where you don't have a variable neutral density filter so you have to resort to small apertures and a base ISO to get smooth flowing water

f/22 @ 70 mm, 0.8s, ISO 100, No Flash
This water wasn't moving too fast so it isn't quite as compelling as I'd like, but I was repeatedly satisfied with the results I was getting from this lens and camera combo – even at the softest lens aperture

f/6.3 @ 21 mm, 1/60, ISO 400, No Flash
Face detection and good stabilization made it so easy that our 5 year old son could snatch this shot of us – handheld! (Now of we could get mom to relax while he shoots, we'd probably get a good shot – ha, ha)

f/7.1 @ 25 mm, 1/60, ISO 200, No Flash
Kai rejoices at what he can do with this camera just before he gets eaten by the forest

f/11 @ 16 mm, 1/50, ISO 3200, No Flash
Just kidding – both this and the photo above show that you don't have to fear large f-stop numbers with this camera and lens combo even with people – the results will often be plenty satisfying for typical social media posts and 4x6 prints

f/4 @ 32 mm, 1/60, ISO 2000, No Flash
This was good, but when I compare it to my baseline image taken with a D600 (here) you start to see the dynamic range limits as well as the wider depth of field compared to a real DSLR. This is a great result for sure, but this did remind me why I still prefer full-frame DSLR's!

f/5.6 @ 17 mm, 1/40, ISO 3200, No Flash
Even entry level DSLR's have failed miserably at capturing the range of tones in this shot, but the a6000 did an admirable job. The fact that this was handheld at ISO 3200 made me even more happy with the out of camera result

f/4 @ 34 mm, 1/60, ISO 320, No Flash
While wide angle lenses don't offer background distraction blurring bokeh, this lens certainly offered super sharp images when wide open and the a6000 had gorgeous color straight out of the camera when the white balance was set to shade or daylight

f/4 @ 23 mm, 1/60, ISO 1600, No Flash
Auto white balance did favor a more bluish cool temperature

f/22 @ 16 mm, 1/8, ISO 12800, No Flash
At ISO 12,800 you basically start getting cell phone quality images

f/22 @ 16 mm, 1/15, ISO 25600, No Flash
At ISO 25,600 you gotta start thinking about B&W with a nostalgic look if you want to use the image for anything beyond a personal memento photo
Click here for a full gallery of unedited images. See also Hawkitecture with the Sony a6000–Seattle Skies Are Lit With Blue & Green.
All images are copyright Ron Martinsen – ALL RIGHTS RESERVED. You may not save, print, edit, modify or otherwise use any images featured in this article or the gallery without expressed written permission.
Conclusion
Get my final thoughts in the last installment called REVIEW: Sony Alpha a6000 with 16-70mm f/4 ZA OSS Lens (Part II of II)–A Fujifilm X-E2 Killer?
Where to order
Click here to learn more or order the a6000 on the B&H web site. For the Sony Vario-Tessar T* E 16-70mm f/4 ZA OSS Lens, click here.
Other articles you may enjoy
If you enjoyed this article, you may also enjoy these:
Disclosure
If you make a purchase using links found in this article, I may make a commission. It doesn't cost you a penny more, but it does help to support future articles like this.