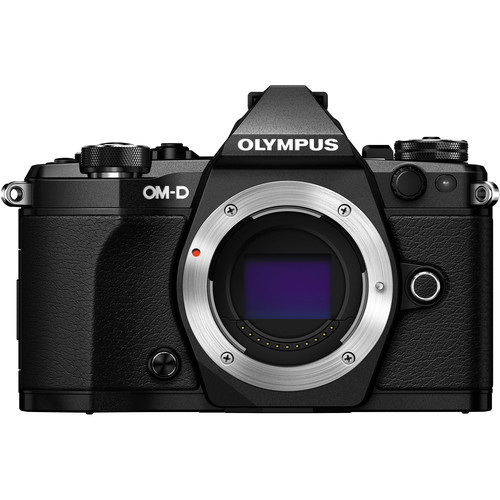 Olympus OM-D E-M5 Mark II Mirrorless Micro Four Thirds Digital Camera
I enjoyed the images I got with the original Olympus OM-D E-M5 Mark I, so I was looking forward to doing the testing for this review of the Olympus OM-D E-M5 Mark II. Like its predecessor, it is an extremely well built camera that now features a wealth of upgrades. Some of the big improvements include:
1/8000 support (vs 1/4000 max previously)
Improved processor
Auto Image Stabilization (can be disabled)
10 fps (vs 9) although the burst mode is now limited to 10 RAW (vs 17 previously)
More customizable buttons
Significantly improved LCD and Viewfinder
GPS with GeoTagging
More resistant to cold (-10 C or 14 F)
For this review I chose the incredible 12-40mm lens: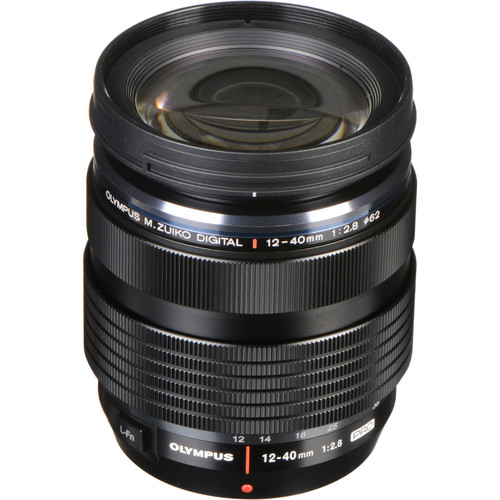 Olympus M. Zuiko Digital ED 12-40mm f/2.8 PRO Lens
This is a very, very good lens that ranges from insane sharp to totally usable up to f/16 at any zoom length– I loved it!
My initial take is that if you liked the original OM-D E-M5 then you'll love this one even more. If you didn't, like the predecessor then little has been done to address its usability. I loved the feel in hand, but the controls – especially the LCD auto off and playback behavior – drove me insane.
Real World Samples
The following images come straight from in-camera JPEG's using the camera default noise reduction settings. Most camera settings are the default with the exception of RAW+JPEG, a desired White Balance (only Shade or AWB), and a desired focus point. The i-Enhance Picture Mode was used for most of these photos.
Click here for a full gallery of unedited images.
All images are copyright Ron Martinsen – ALL RIGHTS RESERVED. You may not save, print, edit, modify or otherwise use any images featured in this article or the gallery without expressed written permission.

f/4 @ 38mm for 1/1600 sec at ISO 200
Olympus has always been a great platform for flower photography and this is no different – wow!

f/4 @ 17mm for 1/80 sec at ISO 200
An obviously wide dynamic range means reds and oranges look very true to life

f/2.8 @ 12mm for 1/160 sec at ISO 200
Over and over again I found myself thinking "wow" at the colors that came out of this camera

f/16 @ 40mm for 1/100 sec at ISO 800
Even f/16 is nothing to sneeze at with this crazy sharp lens and sensor combo!

f/4.5 @ 40mm for 1/1250 sec at ISO 200
Yet another obvious overexposure but if you zoom into that fly you see that it's a reasonable tradeoff for that level of sharpness for a shot that I literally only had one split second to take!

f/5 @ 40mm for 1/1250 sec at ISO 200
In great light in the hands of a photographer who uses AF points instead of face detection, it does well enough to make people think that this might be a good camera for parents…BUT…

f/4 @ 24mm for 1/200 sec at ISO 200
In my wife's hands, with or without face detection, we got a vast number of blurry shots. As a result, my wife hated it pretty quickly and refused to use it for anything after all of the shots of Kai catching his first fish ended up blurry.

f/5.6 @ 25mm for 1/100 sec at ISO 200
Eye detection autofocus is brilliant – when it works
Click here for a full gallery of unedited images.
Conclusion
More to come in part II, but I can state now that this is obviously an excellent sensor and lens combo that are sure to please photographers who can master the Olympus system and quirks. I personally hated the usability of the rear panel controls, but the additional buttons and touch screen improvements made this version even better than its predecessor.
Fujifilm and Sony definitely have something to fear by what I'm seeing thus far in my testing, so if you are consider those brands then be sure to consider this as well – but only if you are an experienced photographer who likes lots of controls. This is definitely NOT a camera for soccer mom's and amateurs.
See my final conclusion at REVIEW: Olympus OM-D E-M5 Mark II with 12-40mm f/2.8 PRO Lens– (PART II of II).
Where to order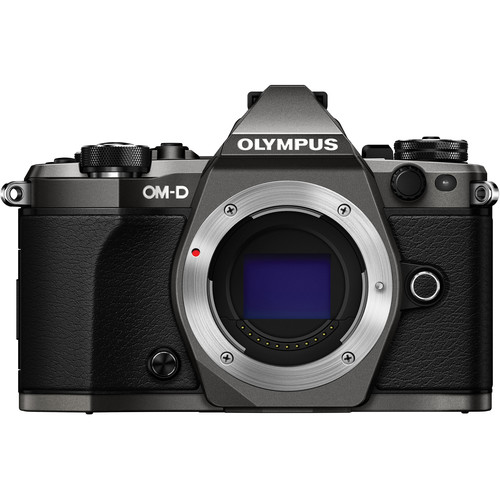 Olympus OM-D E-M5 Mark II Limited Edition (Titanium)
For Sale in mid-July
Click here to learn more or order at B&H. The cool new Olympus OM-D E-M5 Mark II Limited Edition (Titanium) is also going to be available soon too. It looks pretty cool, but personally I'm still a big fan of the black model!
Other articles you may enjoy
If you enjoyed this article, you may also enjoy these:
Disclosure
If you make a purchase using links found in this article, I may make a commission. It doesn't cost you a penny more, but it does help to support future articles like this.