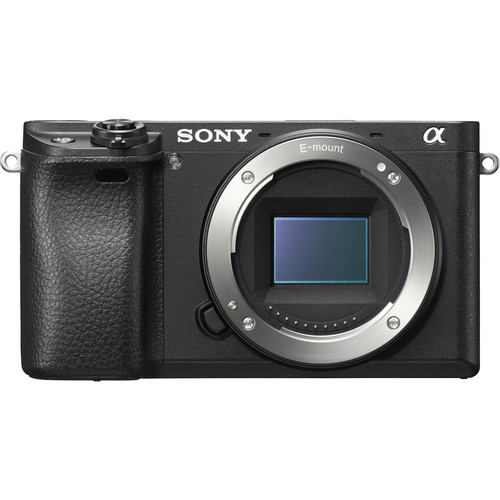 Sony Alpha a6300 Mirrorless Digital Camera (Body Only)
I really loved the a6000, so when I heard the 6300 would add a significantly improved autofocus system, a viewfinder with twice the resolution, 4k video and an improved burst mode I got excited – very excited.

f/4 @ 51mm for 1/200 sec at ISO 100
Unpredictable subjects are no problem for the a6300 – with eye AF lock, it just gets the shots with no hassle or skill required
You can see the full-comparison with the a6000 here at B&H, but the biggest thing that caught my attention was the improved AF. I won't beat around the bush as I can't hold back my enthusiasm – yes, this AF system is legit – the hype is justified. In fact my favorite feature on the a7R II was it's incredible AF but it still had its flaws. So far in my early testing, this cameras AF system seems to have leap frogged all other Sony cameras I've tested – including the a7R II which is saying a lot.

f/4 @ 70mm for 1/640 sec at ISO 100
My eyes also perceive a better dynamic range for the shots I've taken so far.There are rarely hot spots and even tough colors like bright yellow and red render faithfully to what my eyes witnessed in real life – much like (but to a lesser extent) than I observed with the a7R II
In the hand everything feels pretty much the same as the a6000, so if you want my thoughts on any of that see my a6000 review. Suffice it to say, this s a very small camera but usable – although I still find myself wishing it had one more dial and a joystick.
A Good Lens Returns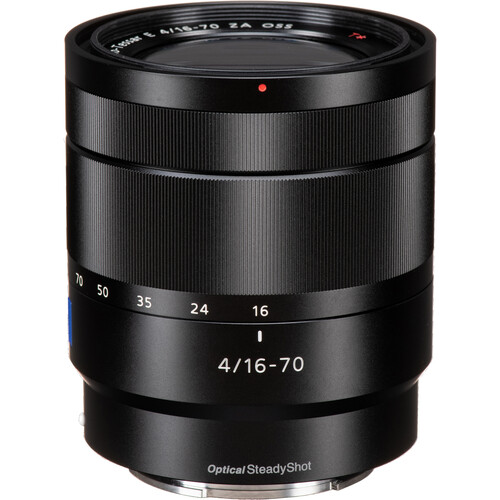 Sony Vario-Tessar T* E 16-70mm f/4 ZA OSS Lens
I was very satisfied with this lens in my a6000 review so I decided to stick with it again. I have no regrets with that decision as the OSS performed admirably and the AF system performance didn't seem to be hampered by this lens in any way.
Real World Shots
People don't read manuals and they rarely take time to learn how to use their cameras, so when I test I like to have a combo of brain dead shooting (like many would do with cell phones) sprinkled with some serious shooting where I actually dial in all settings manually. This results in what I call real world shots because they are unplanned, unedited shots that just occur during the course of everyday life.
I hope you enjoy them compared to the heavily processed shots found elsewhere as they more closely represent what real people will really get out of this camera if they were to take it home and use it themselves.
The shots below and elsewhere in this article are completely unedited in-camera JPEG's that feature camera defaults unless otherwise noted. These images may be viewed when reading this article, but you may not print, edit, modify, redistribute, etc… any of these images in any way. They are copyright Ron Martinsen – All Rights Reserved.
Click the photos to see full-size, unedited original in-camera JPEG's.
Click here to get a full gallery of images taken while I was reviewing this camera..

f/4 @ 70mm for 1/1600 sec at ISO 100
Literally my first shot with camera default settings seconds after it was unboxed. I think the fly was vibrating too much for the 1/600 sec shutter speed, but it nailed the focus otherwise. Oh and how about that dynamic range and color!!

f/4 @ 34mm for 1/160 sec at ISO 1600
Seconds later with full auto mode, again perfect eye focus – this is cell phone easy to operate – and look how clean for ISO 1600!!!

f/4 @ 17mm for 1/160 sec at ISO 400
With a baby waving a toy around and Ara's slender Asian eyes at an angle, I figure there was no chance of acquiring focus so I went to full auto (aka "mom") mode – it nailed it

f/4 @ 44mm for 1/80 sec at ISO 2000
I've taken this shot thousands of times when unboxing new cameras to review, and with zero time to get to know this camera it nails a perfect shot thanks to the eye tracking auto focus

f/4 @ 34mm for 1/250 sec at ISO 800
Ara pretty much sums up about how I feel about the Sony eye tracking autofocus – WOW! All cameras should have this! How on earth it can track her squinting Asian eyes?!!!!

f/4 @ 19mm for 1/640 sec at ISO 100
The viewfinder accurately represented what I captured, but it was a little washed out compared to the luscious saturated image I got using default settings and auto white balance

f/4 @ 19mm for 1/800 sec at ISO 100
Puke – I went to shade white balance and vivid and almost barfed when I saw the result! This is definitely no Fujifilm in this respect, so I'll be sticking with auto white balance and standard

f/4 @ 70mm for 1/1250 sec at ISO 100
Look at how sharp this is? It's one of those "remind me why I need a DSLR anymore" shots that makes me feel stupid for not switching over to the Sony camp!
Pixel peepers might like this version better.

f/4 @ 44mm for 1/320 sec at ISO 100
No flash, no manual adjustments to exposure or metering – it just handles backlighting brilliantly

f/4 @ 35mm for 1/200 sec at ISO 100
The trees in the background are blown out a little more than I would have hoped for but that's only because this camera was doing so well everywhere else I started mentally comparing it to the a7RII which definitely isn't fair. This is a testimony to how good the a6300 is though that I would even consider them to be in the same league!

f/4 @ 51mm for 1/250 sec at ISO 100
Dappled light is usually creates unrecoverable hotspots for cameras of this price range, but even the in-camera JPEG wasn't entirely blown out. In fact the hottest hot spots in this shot were only 242 on the threshold layer in Photoshop – that's HDR composite performance!

f/4 @ 25mm for 1/200 sec at ISO 100

f/4 @ 39mm for 1/125 sec at ISO 100
For fun I decided to test f/4 vs f/5.6 vs f/11 vs f/22. See below for the others.

f/5.6 @ 39mm for 1/60 sec at ISO 100
Sharp with slightly more depth of field, the f/5. shot was probably the best of the bunch

f/11 @ 39mm for 1/60 sec at ISO 400
Despite the sensor size, f/11 does extremely well. I'd definitely consider this a usable aperture on this camera, which is more than I can say for some DSLR's with similarly priced lenses.

f/22 @ 39mm for 1/60 sec at ISO 1600
Diffraction and lens softness result in a f/22 shot that feels more like f/4 but without the sharpness. I'd probably never go past f/11 in real world usage of this camera and lens combo.

f/4 @ 21mm for 1/100 sec at ISO 100
The a6300 holds it own with any APS-C class sensor out there and in many ways exceeds the competition. Even wide open, the sharpness at the edges and smooth bokeh was admirable.

f/11 @ 20mm for 1/60 sec at ISO 500
Again at f/11 and this is a very solid shot with great depth of field and sharpness that beats many camera and lens combos costing twice as much

f/4 @ 35mm for 1/100 sec at ISO 100
This camera kept taunting me as it performed very well at pretty much everything I threw at it on my first real day of testing.I kept thinking "wow, I'd love one of these"
Click here to get a full gallery of images taken while I was reviewing this camera..
Conclusion
Click here to read part II and my conclusion.
Where to order
Click here to learn more or order at the B&H web site.
Other articles you may enjoy
If you enjoyed this article, you may also enjoy these:
Disclosure
If you make a purchase using links found in this article, I may make a commission. It doesn't cost you a penny more, but it does help to support future articles like this.