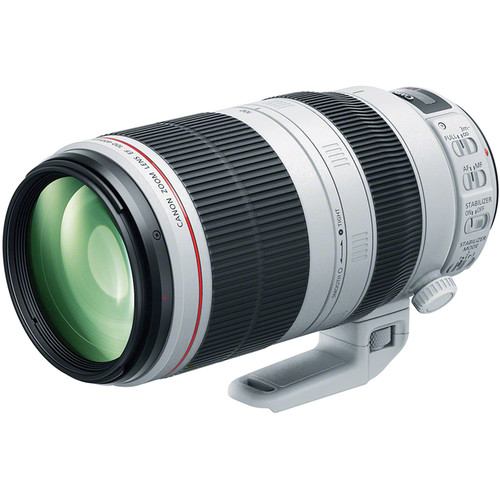 Canon EF 100-400mm f/4.5-5.6L IS II USM Lens
It was a proud day when I got my first Canon 100-400mm lens! The ability to zoom from 100 to 400mm was a game changer, and that lens served me well for many years. However, as camera sensors improved it started to fall behind the pack in terms of sharpness, and the push-pull design was always a source of controversy. I ultimately sold, rebought, and then sold again my 100-400, but I've always missed having it in my collection. Before I tested the mighty 200-400mm I thought that would be my replacement for my 100-400mm, but the price (mostly) and size really dissuaded me – and a lot of amateur wildlife & sports shooters – from making that kind of investment. As a result, I was thrilled to hear that the legendary 100-400 would FINALLY get a modern refresh it so desperately needed! However, I still had lingering thoughts that made me wonder – would it really be as good as all of the new lenses Canon has been releasing, or just a token upgrade to keep the bean counters happy?
From my initial testing, I'm finding myself VERY pleased with what I'm seeing thus far! Time will tell if it is a worthy replacement for the people out there shooting the popular 400 f/5.6L, but thus far all signs are saying YES!
What's New?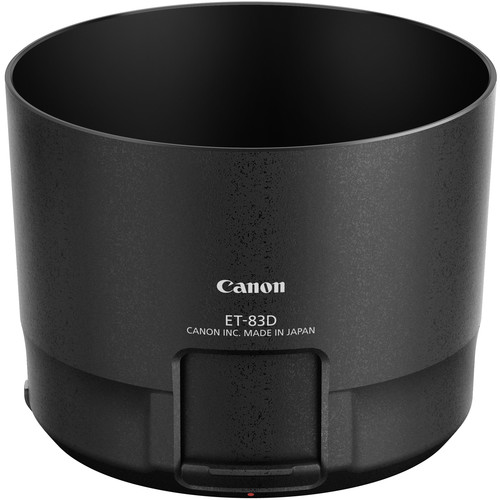 New hood door allows you to rotate your polarizer and VariND without taking off the hood!
First and foremost, I'm VERY happy to report that with this lens Canon has introduced a new hood design that features a sliding door that allows you to do things like rotate your circular polarizer or variable neutral density filter WITHOUT taking off your hood – woohoo – it's about time!!!! The new hood also sports a more scratch resistant design and locking mechanism, so it's a huge improvement over its predecessor.
Pinch That New Lens Cap
For those who are wondering, YES the lens cap is also the new pinch style which also comes in handy with deep hoods like this!
New Tripod Shoe Design
As you may have noticed up in the intro picture, there's also a new tripod foot. This new design keeps the collar on at all times, but the foot is removable. The foot is also quite a bit smaller which presents a little problem with your Arca Swiss tripod shoes. It works, but it isn't as stable. As a result, I'm currently hating the new design. With that said, the rotation feature works a bit more smoothly, so it is functionally fine – just I hate the new shoe.
Image Stabilization Mode 3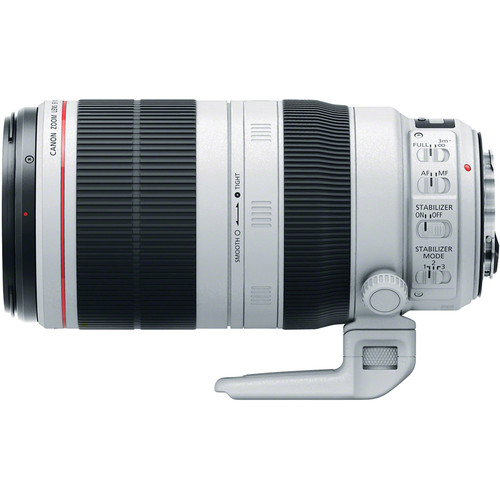 New IS Mode 3 - Saves battery and nausea when shooting fast paced action
I'm still getting my head around the new IS mode, but the short of it is that IS remains OFF until you shoot in which case it comes on and acts like mode 1. This is handy to save batteries, prevent nausea from the IS effect too long, but more importantly it allows for faster shooting when the action gets intense. I've yet to put it to good use yet, but it's good to know it is there. 1 is still the full IS mode and 2 is for panning.
Overall I can say that the IS performance of this lens is OUTSTANDING! I was EASILY able to handhold 400mm at 1/100 sec and still get tripod sharp images. As a result, I'm confident that I could go much lower than 1/100 sec at 400mm which is a pretty impressive improvement! I'll be testing that more in the next installment of my review.
AF Performance
Fast, fast, fast. Everything I've seen so far with my 1D X and this lens has screamed fast. In fact, the AF speed and IS performance are starting to make my 70-200mm f/2.8L IS II USM feel a little out of date now!
So far I've had no complaints, but I'll push it harder and report back with details later.
Zoom Improvement
I'll have more pictures in the next installment of my review, but the short story is that the zoom ring now causes the end of the lens to extend out. There's no more push pull which I'll kinda miss because I actually thought the push pull design was very fast and easy to use. What I do love now though is that there is a much better locking mechanism (shown in the above photo) that allows you to go to TIGHT to keep it in place, or SMOOTH to easily zoom – and everything in between. If you like how the tripod rings allow for rotation, then you'll like this design.
Bookshelf Shots
So far I have only been geeking out with this lens at home in my studio, but I'm liking what I see. For today I'm only ready to share the in-camera JPEG's taken at 100mm from f/4.5 to f/32, but it is a huge improvement over its predecessor.

Canon EOS-1D X, f/5.6 @ 100 mm, 20s, ISO 100, No Flash
Click here to see a full gallery of 100mm images from f/4.5 to f/32. Of course I've taken more than this, but it's 1:49 AM so this is all I could get uploaded before bed. More to come later!
Conclusion
I'll have more to say after I've had more time with this lens, but for now I'm loving everything that I see. If you own and love the 100-400 original, then this is a MUST BUY upgrade because it's way sharper with major improvements in IS and AF performance. If you are a 400mm f/5.6L shooter who has always lusted for the flexibility of a zoom, but weren't looking to sacrifice sharpness, then I think this lens will meet your sharpness criteria.
My advice is to get on the waiting list now because this is a going to be a hot seller for quite some time because it is very good from what I'm seeing thus far!
More to come!
Where to order
Click here to learn more or order the B&H web site while there's a chance in hell of getting one.
Other articles you may enjoy
If you enjoyed this article, you may also enjoy these:
Disclosure
If you make a purchase using links found in this article, I may make a commission. It doesn't cost you a penny more, but it does help to support future articles like this.