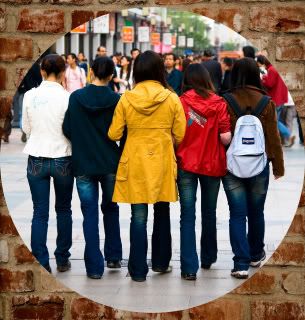 In playing with PhotoFrame 4.0 I was pleased to see the cool background they had, but despite looking at the videos on the web site I couldn't figure out how (within PhotoFrame) to create a frame that punched a hole through a background like the photo shown above. Thanks to Brian Kraft at onOne Software, I finally know how now. Here's the directions:
Add background
Add instant frame
Go to Frame menu and select "Invert"
Change the instant frame color to "Transparent"
Make sure your options are set to "Apply to new layer"