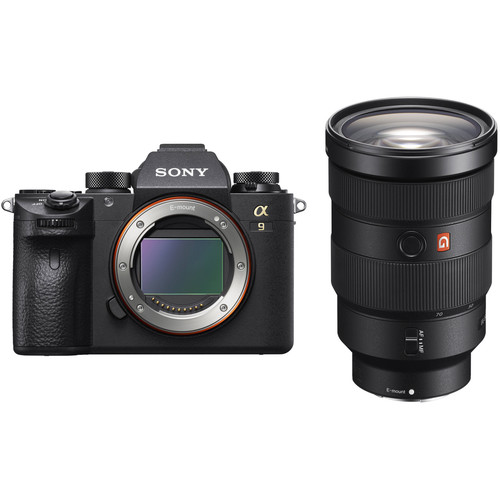 Sony a9 at B&H
I've been heads down working and not paying too much to the new gear coming out recently. I guess that's a testimony to how much I've loved my Canon 1D X Mark II, but wild claims about the Sony a9 caught my attention so I just started testing it last night.
Ok Sony, you now have my attention.
I'll do a real review later, but I thought I'd toss a couple images up taken from my first and only 20 minutes using this camera with the 24-70mm kit lens which you know I don't care for much if you've read part II of my Sony a6500 review. This copy seems to suffer from the same things I saw with other copies, so I've reached out to B&H for another lens to test for my review.
In the meantime, here are a few 100% unedited in-camera jpeg's:

f/3.5 @ 70mm for 1/800 sec at ISO 160
Even without the Eye AF turned on, the AF defaults just got this shot right

f/2.8 @ 70mm for 1/1000 sec at ISO 3200
This was part of a huge burst with Kai being silly, but it illustrated a new use for this camera to me - it's incredible burst mode is great for capturing emotions when interacting with people


f/3.5 @ 70mm for 1/800 sec at ISO 1000
This was just one frame from an astonishing burst of over 150 frames at RAW+JPEG where the electronic shutter was quiet and smoking fast. Every frame within the minimum focus distance was in focus enough to use (a few were slightly off, but not enough to be problematic)

f/3.2 @ 70mm for 1/1000 sec at ISO 5000
I desperately need a better lens, but even at 70mm with this one I was able to get a decent lock on to a bee
Conclusion
Check out my full review (Part I of II) and my final thoughts in part II.
Where to Buy?
CLICK HERE to learn more or buy today.
Other articles you may enjoy
If you enjoyed this article, you may also enjoy these:
Disclosure
If you make a purchase using links found in this article, I may make a commission. It doesn't cost you a penny more, but it does help to support future articles like this.