I've shot nearly 2000 shots with this amazing camera and I can't wait to share the results with you. This is, without question, the best Nikon I've ever used – by far, and it even has me looking at my Canon gear wondering why it can't be this good! I'll explain why I feel this way in my full review, but here's a few nuggets to hold you over until then.
Swing Test

D4S, f/2.8 @ 70 mm, 1/1600, ISO 450, No Flash, Shade WB, 70-200mm lens
When I test sports cameras, I like to do a swing test as it is one of the toughest challenges for an autofocus system. My son was in wild form and in a different series (not shown here) he gives this system the ultimate focus test, and the results blew me away. If you like swing shots this clear, you are going to like what I have to say.

D4S, f/7.1 @ 70 mm, 1/640, ISO 25600, No Flash, AWB
The results I got will remind you why full size DSLR's still rule and demonstrate how far the mirrorless systems have to go to get this kind of performance. Without question this camera is expensive, but it definitely proves that you get what you pay for in this case. It's definitely solid up to 25,600, but come back to see about the higher ISO's to learn if they are actually usable or just marketing hype.
Paired with the 70-200mm f/2.8 VR II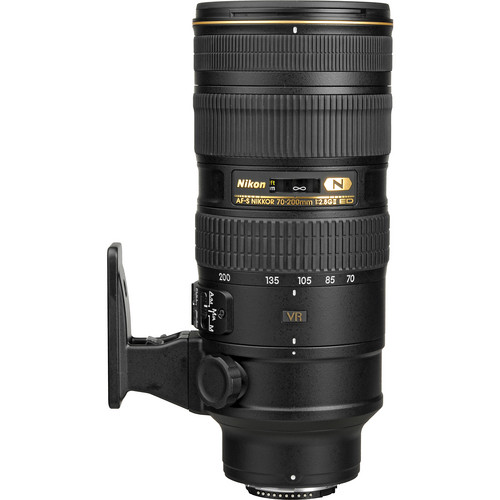 Nikon AF-S Nikkor 70-200mm f/2.8G ED VR II Lens
A sports camera must be paired with a 70-200 f/2.8 lens as they are a combo that are made for each other. While I've been critical of the Nikon 70-200 as it's left me very underwhelmed compared to its Canon counterpart, this copy (provided directly by Nikon) when paired with the D4s had my jaw dropping!
Keeping track of a kite against an impossibly busy background – virtually flawless…

D4S, f/2.8 @ 200 mm, 1/800, ISO 100, No Flash, 70-200mm Lens
Handheld at 1/15 sec, no problem…

D4S, f/2.8 @ 200 mm, 1/15, ISO 320, No Flash, Handheld
Paired with the 50mm f/1.4G
While there's no question that the D4s is an amazing sports camera, I thought it would be fun to test it as a portrait camera. While I haven't shot my studio shots yet, I'm very pleased with what I've seen thus far. I think you will be too!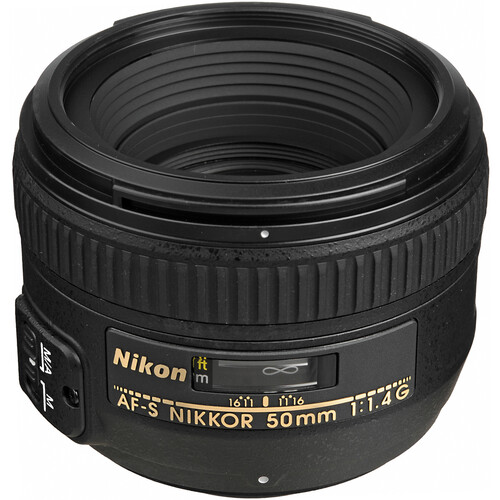 Nikon AF-S Nikkor 50mm f/1.4G Autofocus Lens
While not my best shot by a long shot, I was impressed with the overall image quality of this shot as it clearly demonstrates the caliber results you can get with this camera when paired with a good portrait lens.

D4S, f/1.4 @ 50 mm, 1/320, ISO 100, No Flash, 50mm Lens
Real World Images

f/4 @ 105 mm, 1/320, ISO 1400, No Flash, Vivid Picture Style
I'll feature more real world images in future installments of my review. All of the images featured in this article are straight out of the camera with ZERO post-postprocessing. They are the original in-camera JPEG images that have been renamed by Lightroom but not modified in any other way. I've got over 300 more I'll be sharing in future articles as well!
Conclusion
Lot's more to come in the future articles for this review, but rest assured that this is going to be a VERY highly recommended camera. I was a big fan of the D600/D610, and D7100, but the D4 had left me very unimpressed due to poor focus performance. The D800 left me underwhelmed due to noise and usability challenges with all those megapixels. However, this is the dream camera that we've all been waiting for and it lives up to being worth its mega price tag. If you shoot Nikon and want the best, THIS IS IT!
Here's the rest of the articles associated with this review:
Where to order
Click here to learn more or order the D4s on the B&H web site.
Other articles you may enjoy
If you enjoyed this article, you may also enjoy these:
Disclosure
If you make a purchase using links found in this article, I may make a commission. It doesn't cost you a penny more, but it does help to support future articles like this.