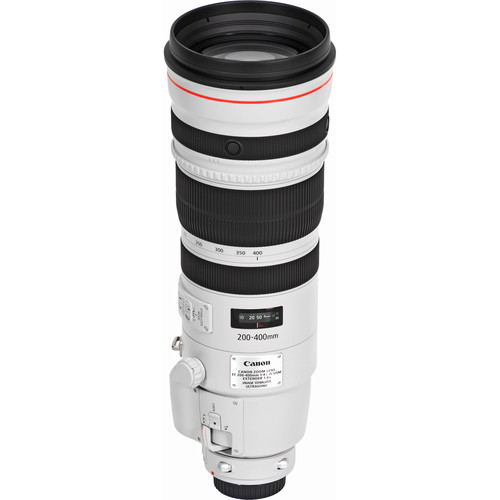 Canon EF 200-400mm f/4L IS USM Lens with Internal 1.4x Extender
Unboxing Pics

Canon EF 200-400mm f/4L IS USM Lens Unboxing
Pardon the ugly cell phone snapshots, but I was so floored today when I got the Canon EF 200-400mm f/4L IS USM Lens with Internal 1.4x Extender from B&H that I just had to snap off some unboxing shots with the closest camera available. The box it came in shouldn't be called a box, it was more like a casket because you could put a body in that thing!
I laughed as I had a Russian Doll experience opening one nested box after enough before I finally got this beast out. In the end it was worth it as my early practice with it has me excited about my upcoming task of reviewing this lens. In the meantime it's time to put this bad boy in the safe, and dust off the Gitzo GM5541 monopod to hold it!
Conclusion
I was a proud owner of the Canon EF 100-400mm f/4.5-5.6L IS USM lens but lusted after the Nikon AF-S NIKKOR 200-400mm f/4G ED VR II Lens. I'm glad Canon finally has something in this range, but I'm not so excited about the fact that for about $1000 more than the cost this lens I could get Nikon's 200-400 AND a Nikon D4 (review).
Come back for my review to see if this $11,799 lens (as of Aug 13, 2013) is worth its hefty price tag!
Try before you buy
Lenses like this are crazy expensive, so it's always a good idea to try before you buy. My friends at BorrowLenses.com have this lens available to rent here, and they have a 5% off discount for my readers on my discount coupon code page. LensRentals.com has it available here and my readers can get it from them with a 5% off from on my discount coupon code page.
Where to order
Click here to order the Canon EF 200-400mm f/4L IS USM Lens with Internal 1.4x Extender from the B&H web site. You may also want to pick up a Wimberley WH200 Gimbal head and a Gitzo GM5541 monopod and/or the Gitzo GT3532LS tripod to support it!
Other articles you may enjoy
If you enjoyed this article, you may also enjoy these:
Disclosure
If you make a purchase using links found in this article, I may make a commission. It doesn't cost you a penny more, but it does help to support future articles like this.