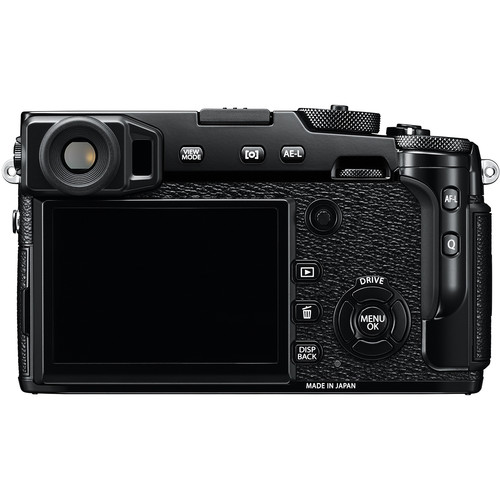 Fujifilm X-Pro2 Mirrorless Rear View
If you are just joining me, please start by reading the first part of my review entitled Fujifilm X-Pro 2 & 16-55mm f/2.8 – The Auto Focus King?
As you can tell from the first part of this review, I am very happy with the auto focus performance of this camera and for the remaining weeks I tested it nothing it did disappointed me. .The image quality and auto focus performance combined with outstanding selector buttons with a glorious joystick to span all 273 focus points made this camera a delight to use. FINALLY, a camera that lets you put the focus point EXACTLY where you want it – not near by requiring a focus and recompose!
So yes, I love this camera and highly recommend both it and the outstanding Fujifilm XF 16-55mm f/2.8 R LM WR lens that I reviewed with it.In this portion of the review I'm going to show you what else I love about it and finish up with my final recommendation – as a Fujifilm owner myself.
Video Walkthrough
In this video I do an overview of the body and demonstrate burst mode with both RAW and JPEG as well as the cool joystick feature. Along side the X-Pro 2 I also show how it compares in size to the Sony a6300 and the X-E2.
ISO & Image Quality

f/4.0 @ 55mm for 2.6 sec at ISO 200
I fell in love with the Fujifilm XF 16-55mm f/2.8 R LM WR Lens and my bookshelf test didn't do anything to make me love it in less. With incredibly sharp images even at f/2.8, I found virtually nothing to complain about with this lens from a quality standpoint. Yes, it wish it had OIS and it's just 0.2 lbs lighter than Canon's 24-70mm f/2.8L II (and heavier than the 24-70 f/4L IS), but it has pro DSLR performance so it's worth its weight in good photos!

ISO 6400 from RAW (brightened to show more noise)
Click image for in-camera JPEG with default noise reduction
The high ISO noise performance was the best I've ever seen in a Fujifilm camera – even up to 25,600.

f/22 @ 55mm for 30 sec at ISO 400
Even at f/22, this lens and sensor combo does a great job of still having reasonable sharpness and excellent depth of field so this camera is certain to delight landscape photographers when paired with the highest quality lenses.
With good dynamic range, excellent high ISO performance and minimal diffraction I felt comfortable choosing the settings that were right for the shot without worrying about paying a significant penalty in noise or sharpness. This helps you to focus on shooting, and gives you yet another reason to love the X-Pro 2.
More Real World Shots
Click here to get a full gallery of images taken while I was reviewing this camera, including the ones found in my previous review (which are more people and landscapes. For this add on I thought I'd share some flower shots as the rich colors this camera produces makes it impossibly not to photograph flowers. Here's some shots with my thoughts:

f/4 @ 53mm for 1/125 sec at ISO 4000
4000 ISO – are you kidding me? This is the new Fujifilm for sure – sweet!

f/4 @ 55mm for 1/500 sec at ISO 320
This shot really shows off the dynamic range across a very wide range of tones and colors

f/2.8 @ 55mm for 1/1250 sec at ISO 400
The opposite side shot of the same flower highlights the wonderful bokeh and whites and shadows performance

f/5.6 @ 51mm for 1/500 sec at ISO 200
This is just a sick sharp lens – I own an X-E2 personally and was really lusting for this lens!

f/4 @ 55mm for 1/1700 sec at ISO 400 with Velvia Film Simulation
Click here to see the same shot using Provia instead

f/2.8 @ 55mm for 1/900 sec at ISO 400
Straight out of the camera JPEG's from Fujifilm are good enough to call done,
no editing is required in my book – and that's a great thing!
Film Simulation Modes
All of the following shots were taken using film simulation bracketing with identical settings – f/4 for 2.6 seconds at ISO 200:

Velvia Vivid
Conclusion
As I said up front, I love this camera but I won't be getting one to replace my X-E2. While there is so much to love, I really don't need the optical rangefinder style viewfinder as the wonderful EVF meets all of my needs and more. Instead, I'd rather a body that is lighter like my X-E2 (and sadly the X-E2s isn't just a cheaper X-Pro 2) or the inevitable X-T2 which hopefully will feature these selector buttons and joystick.
With that said, these are my personal needs and requirements but I can't fathom anyone who buys an X-Pro 2 being disappointed as it really is a fantastic camera in so many ways. I've reviewed a lot of Fujifilm cameras over the years, and at this moment in time this is by far the best Fujifilm camera I've ever tested.
The outstanding Fujifilm XF 16-55mm f/2.8 R LM WR lens is one I can wholeheartedly recommend without reservation because the image quality is just so darn good. Currently I only own a the 56mm, and it's phenomenal but I do miss having a zoom.
Where to order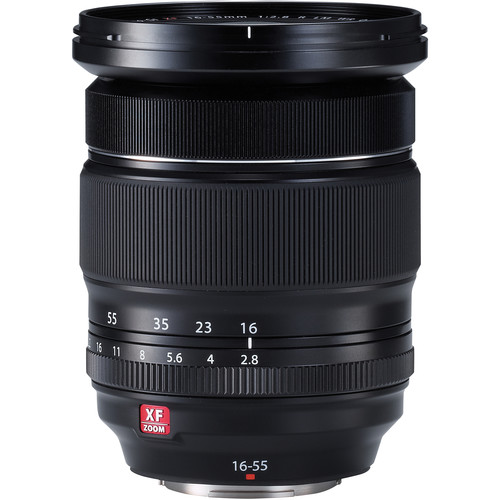 Fujifilm XF 16-55mm f/2.8 R LM WR Lens
Click here to learn more or order the X-Pro 2 on the B&H web site, or click here to purchase the Fujifilm XF 16-55mm f/2.8 R LM WR Lens.
Other articles you may enjoy
If you enjoyed this article, you may also enjoy these:
Disclosure
If you make a purchase using links found in this article, I may make a commission. It doesn't cost you a penny more, but it does help to support future articles like this.