Since I started this blog in 2008, no single product has had a four part review. As a loyal Canon shooter, you might be wondering why I would do this for the Nikon D4s, but the answer is simple – because it's earned it.
No product that I've tested during my history of reviewing has been harder to return than this camera because I've gotten used to how it just gets the job done – shot after shot. Let's face it, that's why many of us will reach for our cell phone or point and shoot, despite having expensive cameras – because sometimes we want to capture the moment and simply want to make sure we get the shot. Cell phones seem to do this very well, but DSLR – well, they aren't quite as user friendly. It is fun that we can dial in the settings and add our artistic intent to a shot, but all too often modern day DSLR's AF systems lets us down at a critical moment. While I can't say that never happened with the D4s, I can say it had the highest keeper rate of any camera I've ever tested – BY A LONG SHOT!
From improved exposure metering, group area AF, to insane AF performance, this model takes what was great about the D3s and D4 and rolls into the best Nikon camera I've ever had the pleasure of using. It felt great in the hands, and has all of the wonderful hard button controls that Nikon D series camera owners have come to expect – and more (with most being programmable). A Canon style Q menu is all that I really miss from the body, but everything it has that Canon doesn't makes me really love using this camera. It's definitely built for the serious photographer who knows what the controls are for and who intends to use every one of them!
Bookshelf Test
My bookshelf shots are shot on a tripod with mirror lockup using long exposures (30 sec max) to create the best result possible. Vibration Reduction (VR) is switched off to make sure it doesn't interfere with the long exposure.
What follows are my in-camera JPEG test shots with zero post-processing or modifications:

f/5.6 @ 100 mm, 20s, ISO 100, No Flash
While it's not as detailed and crisp as the Sony a7R, or the D800, there's plenty of detail:

100% Crop (using screen capture software) of the image above
Compared to the Canon 1D X
Using Lightroom 5.4's default processing on the RAW image from both cameras (to eliminate as many variables as possible), here's how it compared against the 1DX:

Click image to view the full-size screen shot comparison
Click the following to view the in-camera JPEG's from the D4s and 1D X
While I believe the Canon 70-200 f/2.8L IS II is a sharper lens, the two fair well against each other. Unlike most Nikon's I've tested which have a tendency to under expose (when using Matrix Metering), the D4s tends to over expose a little. That's easily correctible, but if the 70-200 is your bread and butter lens, I find that's an area where Canon has the advantage.
High ISO Noise
Overall, I'd have to say the high ISO noise performance was very good. Click these images to see the full-size originals.

f/5.6 @ 100 mm, 1/13, ISO 25600, No Flash
25,600 is totally usable in my opinion

f/5.6 @ 100 mm, 1/30, ISO 51200, No Flash
While quality deteriorates, it's still a usable image – especially if you keep sizes small like here.

f/5.6 @ 100 mm, 1/50, ISO 120400, No Flash
In-camera noise reduction takes its toll, but this would work in a pinch.

f/5.6 @ 100 mm, 1/100, ISO 204,800, No Flash
This enters the realm of marketing ISO figures that aren't based on reality. Only desperation would allow me to shoot at this ISO.

f/5.6 @ 100 mm, 1/200, No Flash
This is just crap, but if you are trying to photograph ghosts it might helpful!
Canon Comparison
While ISO 51,200 is good for both cameras, I think 25,600 is going to be the maximum ISO most pro photographers are going to consider using for their work. To illustrate the high ISO performance I chose to use Lightroom 5.4's default processing on the RAW image from both cameras (to eliminate as many variables as possible), here's how it compared against the 1DX:
Click image to view the full-size screen shot comparison
Click the following to view the in-camera JPEG's from the D4s and 1D X
As you can see if you viewed the JPEG's, the in-camera default processing creates much better results at the loss of some detail. This is why I prefer to use Noiseware (tutorial) for my noise reduction solution on the RAW image. Here's 100% crops from Lightroom that show noise and sharpness with default Lightroom 5.4 processing:
The D4s over exposes by a bit which makes its image brighter and therefore the noise more obvious, but it's pretty close to the Canon. What is obvious is that the Canon lens is sharper so that becomes more apparent here with the word tolkien being softer on the Nikon image.
Some noise is easier to remove than others, but these images both show what I refer to as clean noise as it would be easy for Noiseware to remove this noise without major detail loss.
Here's a quick look at the above images with some external noise reduction:

Noiseware default settings on D4s image – artifacts caused by variations the noise pattern

Noiseware default settings on the 1D X image – less artifacts due to a predictable noise pattern
The D4s does seem to generate more random noise which is harder for noise reduction software to correct, but if you printed both images at smaller sizes you'd have no problems using either image at ISO 25,600.
Landscapes
The following shots were taken using no special camera or lens modifiers and are unedited in-camera JPEG's. While the D800E, is the king of the landscape images on tripods for Nikon shooters, the D4s certainly can do a excellent job too.

f/4 @ 86 mm, 1/1000, ISO 100, No Flash
Plenty of nice detail on the foreground cliff

f/22 @ 70 mm, 1/6, ISO 50, No Flash (no filters)
I had to resort to f/22 at ISO 50 to get my shutter speed down low enough to get the cotton candy effect from the waterfalls. I was please that the water never got overexposed and the net result is mission accomplished. With some basic post-processing this would be a decent shot.

f/5.6 @ 90 mm, 1/200, ISO 1800, No Flash
Lots of nice detail on the path, shrubs and rocks in the foreground

f/5.6 @ 90 mm, 1/500, ISO 800, No Flash
I was bummed that the meter didn't better expose for the hot spots so the top half of the image could look as good as the water reflection.

f/5.6 @ 200 mm, 1/400, ISO 3600, No Flash

f/5.6 @ 200 mm, 1/400, ISO 100, No Flash

f/5.6 @ 130 mm, 1/400, ISO 280, No Flash

f/11 @ 50 mm, 1/125, ISO 1250, No Flash

f/5.6 @ 50 mm, 1/160, ISO 1100, No Flash
The 50mm did a great job of bringing out the texture
The last two shots above were taken with the Nikon AF-S Nikkor 50mm f/1.4G Autofocus Lens, but the rest were taken with the Nikon AF-S Nikkor 70-200mm f/2.8G ED VR II Lens.
I was plenty satisfied with the landscape performance of this camera, but landscapes aren't my primary subject. If they were then I'd probably opt for the Sony a7R or the D800E instead, but personally I'd rather the fast and accurate AF performance of the D4s for what I do.
While the D800E (see my D800 review) might be the better camera when the studio lights come on, the D4s is no slouch. It's great AF system helps keep the rhythm of the shoot going which allows you to spend less time fiddling with the controls and more time interacting with your model.
Here's an unedited in-camera JPEG taken in my studio with the D4s and the Nikon AF-S Nikkor 70-200mm f/2.8G ED VR II Lens.

f/5.6 @ 200 mm, 1/200, ISO 100, Auto White Balance (Auto2)
While it might lack the megapixels of D800, there's more than enough for common portraiture print sizes and even the latest 4k displays. I'd have no hesitations using this camera for studio work.
Compared to Canon 1D X
In identical conditions to the shot above, but in a different position due the physical differences between the Canon 70-200mm and Nikon's, here's what the camera default was from the Canon 1D X:

Canon 1D X - f/5.6 @ 200 mm, 1/200, ISO 100, Auto White Balance
The D4s exposes a bit brighter, but the models face looks a little wider. Aside from that, both create great results that are easily finished off nicely in post-processing.
While there are some variations due to lens differences and working with a live model, you can get a general idea of the image quality at 100% for the eye and lip crops below:

D4s 100% Eye Crop

1D X 100% Eye Crop

D4s 100% Lip Crop
Ultimately I find them to be a draw when you pixel peep because both images are excellent and easily usable with traditional post-processing methods.
More Real World Sample Images

f/5.6 @ 50 mm, 1/50, ISO 25600, No Flash, Handheld

f/5.6 @ 50 mm, 1/50, ISO 450, No Flash

f/5.6 @ 50 mm, 1/100, ISO 1400, No Flash

f/5.6 @ 50 mm, 1/160, ISO 560, No Flash

f/2.8 @ 200 mm, 1/500, ISO 2200, No Flash
Visit http://photos.ronmartblog.com/nikon/d4s to see a gallery of some of the shots I took during my review of this camera. All images are in-camera JPEG's with no post-processing.
Video
I despise doing video, but at the request of my readers here's some basic video that shows how the video autofocus system performs:

Nikon D4s Video Face Detection AutoFocus Sample
I was pretty disappointed with all of the focus shifting distractions that occurred in the video.
For the first video in controlled studio lighting the camera settings were f/5.6 @ 1/60 sec ISO 200 using Auto White Balance. I was using the main light from the Lowell Rifa eX 66 Pro Light Kit and the Sennheiser MKE 400 HDSLR Microphone. The Nikon AF-S Nikkor 70-200mm f/2.8G ED VR II Lens was zoomed to to 85mm.

Panning Video – Handheld so extremely shaky
I can't recall the settings used here, but as anyone who ever shot video with a DSLR knows – you need to always use a stabilization device, but sadly I didn't have one for this unplanned video. Ignore the horrific shaky video and instead pay attention to the image quality of the images that the camera focuses in on. Also note how the AF performs when moving through the scene.
Things I'd love to see improved
No product is flawless, so with that comes the need for any fair and balanced review to suggest what could go better for the next model. With that said, here are the things that I'd love to see improved:
A next generation sensor – While the D4s has what I would call a very good sensor, recent products like the Sony a7R show that much better sensors are possible. I don't need or want that any more megapixels, but I'd love to see a 16MP version that offers that offers that level dynamic range and detail.
Noise Reduction Improvements – In-camera noise reduction is still more destructive than products like Noiseware, so it was my preference to set the internal setting to Low or Off. This only applies if you use your JPEG's as you'll need to do external noise reduction on your RAW images.
Live view in low light is still problematic. When you zoom in all the way to focus on your subject, if the light is low then expect to see so much static noise that it becomes near unusable. Sure, you can back off one or two clicks to avoid the noise, but then your subject feels so small that you want to zoom in again. Sure something like focus peaking might help, but what I really want is Canon's Live View performance here.
Green tint on images is annoying – I've never quite understood why Nikon images are plagued with a green color cast, but it's time for that problem to get fixed. Sure Auto2 helped a little, but it's still just warming up an image that has too much green by default. Maybe legacy Nikon users might like it, but for me it's a big drawback – especially compared to other makers cameras on the market. Sure, this is easily corrected when using your RAW images, but it's easy for Nikon to solve this too.
Level should be easily accessible on the rear LCD by default. Canon has a nice solution for pressing the info button multiple times to cycle through the rear LCD view types. This allows for quick access to the LCD level, and I'd love to see that feature added on all Nikon cameras. Programming it to show up in the viewfinder is just annoying.
Info button isn't as user friendly/intuitive as Canon's Q menu – especially in video mode.
Improved menu system – There's too much scrolling and confusion on how to do things like change shooting banks. I think Canon's new system, which is not without flaws either, makes it easier to identify which section you are in and it's non-scrolling design (which still supports wrapping and jumping) works better for me.
Yes, this is my bias coming from the Canon world where I do believe they do some things much better. That said, there are about a dozen things from the Nikon system that I'd love to see on the Canon system, so it goes both ways. Only the Live View problem is one that I really think is a must fix as all the others have feasible workarounds.
UDMA Highly Recommended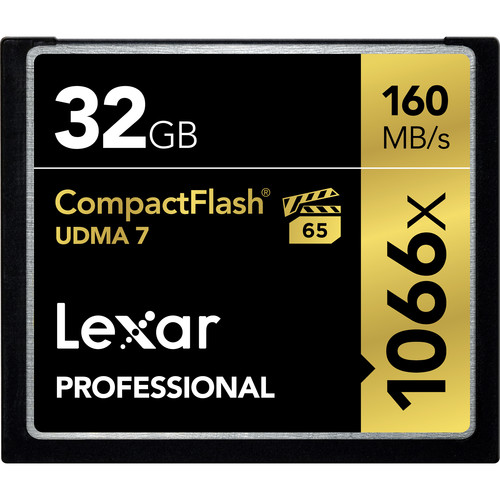 Lexar 32GB Professional 1066x Compact Flash Memory Card (UDMA 7)
In my testing I used the latest UDMA 1066x cards by Lexar and was extremely pleased that the D4s took full advantage of their fast write performance. This is super helpful when shooting sports in RAW (or RAW+JPEG like I do when I review) because it minimizes the time spent with the camera bogging down to flush data from the buffer to the memory card.
SanDisk also makes a CF card in this class, but I haven't had a chance to try them yet.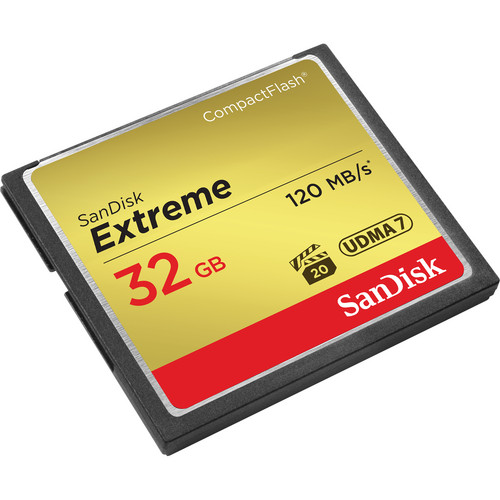 SanDisk 32 GB Extreme CompactFlash UDMA-7 Memory Card
This fast write performance is super critical when shooting long bursts like this 49 frame set below:

49 frames with great autofocus requires fast storage to avoid bogging down the buffer
I didn't test XQD memory cards because at this time of this writing they were $209.95 for a card that had 168mb/s read and 155mb/s write speeds. The aforementioned Lexar UDMA 7 has nearly identical performance for $63.95 (with rebate), so I didn't see the point of proprietary XQD storage.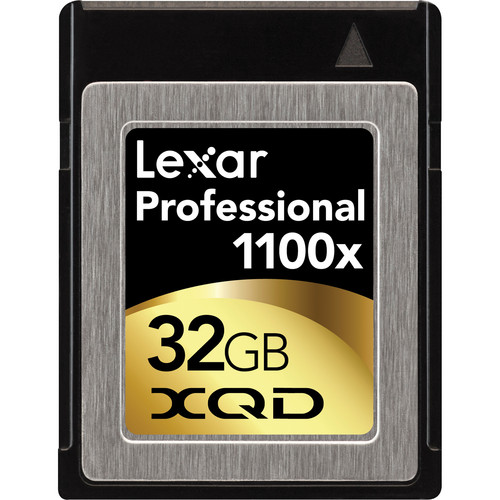 Lexar 32GB XQD Professional 1100x Memory Card
Compared to the D4

Despite nailing the AF point, the D4 drove me crazy with misses like this
Overall I feel like the D4s is everything the D4 should have been plus some nice improvements in image quality and high ISO noise performance. My basic advice for D4 owners is to upgrade – the improved AF and higher ISO performance are definitely worth it.
Click here for a great comparison sheet that shows features-wise the differences between the D4 and D4s. You can also visit my Nikon D4 review here to compare things like bookshelf images and real world shots from the D4 to the D4s.
Conclusion
If you've read through all four parts of this review then you are probably pretty serious about wanting to get one of these cameras (or at least lusting after one – like me). You also know by now that I love this camera and really can knock it for its price and typical niggles that I have about Nikon products (see above).
While there are better sensors on the market, I'll take a camera that has accurate sharp focusing with softer images over a camera with great image quality that doesn't focus worth a damn. The later will give you blurry shots more often than not, so what's the point of a great sensor if you can't get the shot?
In the end, I highly recommend this camera for anyone who wants the best sports camera on the market. It just works which is what you need when things get going in sports. It's also a brilliant camera for parents who can handle both the size and cost. I realize that very few parents will fall in that camp, but if you are one of the lucky ones – you'll be rewarded.
Will I be selling my 1D X and getting this instead?
As much as I love the D4s, switching over to Nikon doesn't make financial sense for me. I also prefer Canon's lens line-up. That said, I will be lusting after the Nikon guys sporting this camera around because the D4s really is the best camera on the market right now for autofocus performance. Hopefully Canon will respond with something that pushes Nikon to improve for the D5.
Where to order
Click here to learn more or order the D4s on the B&H web site.
Other articles you may enjoy
If you enjoyed this article, you may also enjoy these:
Disclosure
If you make a purchase using links found in this article, I may make a commission. It doesn't cost you a penny more, but it does help to support future articles like this.
It was my idea to do this article with no input or influence from any third party. Upon request, my partner B&H provided me with the D4s & 50mm f/1.4 from their review unit inventory and Nikon provided me with a lens and flash. I returned all borrowed products after the review and have not been compensated by any company involved with this review.