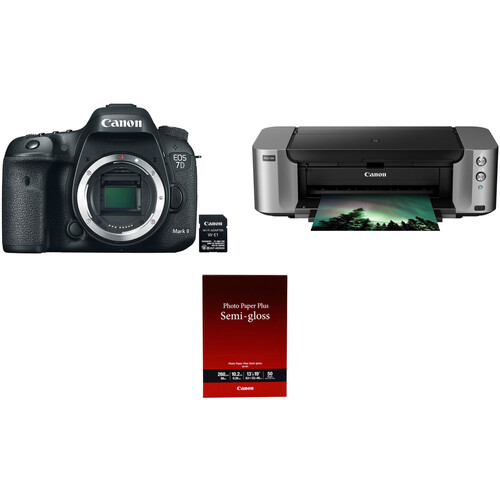 Canon EOS 7D Mark II DSLR Camera
with PRO-100 Printer, Camera bag, Memory card and more only $1049
I hate to have deals posts, but this one is too good not to share. While there is a $350 mail in rebate, the fact that you can save $1082 on this bundle makes it a post worthy event.
Happy Holidays!
Where to order
Click here to learn more or order the XXXX on the B&H web site. My friends at Amazon have it available here.
Other articles you may enjoy
If you enjoyed this article, you may also enjoy these:
Disclosure
If you make a purchase using links found in this article, I may make a commission. It doesn't cost you a penny more, but it does help to support future articles like this.