Ron Martinsen's May 2015 Best of the Best Ranking of the top Photography Plug-ins
Imagine that you were as rich as Bill Gates and retired. Even if you were and you have all the time on your hands to learn new things, I still doubt that any one normal human could use all of the great plug-ins available for Adobe Photoshop, Adobe Lightroom. There are just so many choices and so much overlap that it can make your head explode trying to figure out which ones you really need! What's more, there are a lot of very good ones available that do save you lots of time, but you may waste a lot of time tinkering around with all of the options they offer!
I've tried to be selective about what I review on this blog based on my own research. The products I focus on are mainly what I determine are the best products and what I'm hearing my Top Photographers and other industry experts are telling me that they use.
I have found an awesome collection of products that do really make my editing process quite enjoyable, but I must admit that as much as I love most of the products I have it is hard to find time to use them all. As a result I've decided to finally throw down the gauntlet and rank the products that I have on my machine in order of importance to my personal workflow. What this means is that if I could only use X (i.e., 5) then you could look at numbers 1 through X (i.e., 5) to see which ones I'd keep.
With this information available to you, you can then look at your budget and make your selections based on either your own research. You can compare that with my advice to come up with the best plug-ins on the market to help make you more productive.
This list is only about plug-ins, even though some may run stand-alone in addition to being a plug-in. This means that some programs that I can't live without (i.e., ImagePrint) will not appear on the list. I also will just flat out say that Lightroom is my #1 photo editing and asset management product but I'd have a hell of a hard time living without Photoshop. I'm not a fan of Aperture, but it is a nice product that will be perfect for some – just not me. As a Canon shooter I also find Canon Digital Photo Professional has a horrible user interface, but it is still a critical part of my workflow for certain RAW processing tasks. I know there are Nikon shooters who feel the same way about Capture NX2, which is actually a decent product that can serve as an end-to-end solution if you are on the Nikon platform.
Ron Martinsen's Photoshop/Lightroom Plug-ins Stack Ranked List as of May 5, 2015
I know this will spark a holy war with some, but keep in mind that I am only stack ranking (in order of importance to my workflow) the plug-ins I have installed on my machine(s). If someone were to ask me what my top 5 favorite are, then you'd only have to look below for numbers 1 through 5. The same is true for my top 10, etc… If you trust my advice based on the articles in this review and you are trying to figure out where to spend your pennies, this may be a useful resource to help you to decide where to put your hard earned dollars:
Nik Software Color Efex Pro 4 – I can't live without this product. Version 3 was the first Photoshop plug-in I ever owned, and version 4 knocked my socks off. I can't imagine editing photos without it.

Imagenomic Noiseware - Noiseware won my Noise Reduction Roundup and I find myself using it the most out of all the products I've tested (including some not featured on the blog).

Nik Software Viveza – I hate creating layer masks for complex objects. It takes too much time and keeps me up late at night. When I discovered that Viveza seemed to read my mind and allow me to do complex changes without needing to create layer masks (thanks to U-Point controls), I was hooked. Now I can't do my final display and print edits without using this tool!

Imagenomic Portraiture – I process a lot of portraits every year so I'm always re-exploring skin softening products to try to make this process easier. While many products have come a long way, there is still nothing better than Portraiture. Some may find PerfectPortrait to be a good choice because it does more than just skin, but I still prefer the look I get with this product – especially after I lower the opacity to suit my desired result.

Athentech Perfectly Clear – I tried this product out a couple years ago and hated it, but now I find myself constantly using it both on my computer and my phone. I've edited more photos this year with this product than any of the others – combined – and I didn't even start using it regularly until March! While I hate the skin softening results, I do find that it does make images look great – often by default – so I've poured thousands of images through Perfectly Clear. If you haven't seen or tried this one out yet – you MUST – it's pretty good with no hassle.

Nik Software Silver Efex 2.0 or Topaz Labs B&W Effects (tie) – I hated black and white photography before using Silver Efex, but now I love it. Both of these products did well in my comparison of Nik Silver Efex–vs–Topaz B&W Effects–vs–onOne Perfect Effects. Lately I'm finding myself using B&W Effects more often but you can't go wrong with either one.

HDRSoft Photomatix (esp with Trey Ratcliff's Photomatix Presets) – If HDR is important to you then one of these has to be in the top 5. I used to not do a ton of HDR, but the Canon 5D Mark III built-in HDR feature has me experimenting with it much more. For as good as built-in HDR processing and Lightroom 6 are, I still prefer Photomatix. I've fallen in love with Photomatix in the right hands is still quite powerful. See my HDR Comparison article to learn more about HDR Software.

Topaz Software's ReMask – This is the fastest and easiest tool to create complex masks fast. onOne Software's Perfect Photo Suite has the potential to be greater, but I've just had a much harder time mastering the masking features. I find ReMask to be much easier to use and very powerful. It can save you a hell of a lot of time separating your subject from a complex background or doing complex masks that can't be adequately handled using Nik Software's U-Point control technology or the vastly improved Refine Edge feature of recent versions of Photoshop.

Topaz Labs Adjust – I used to think of this as the secret sauce for HDR images, but now I use it for so much more. In fact, Topaz has so many strong offerings that I'm often telling people that this product is just as valuable as Color Efex, so if you only buy one bundle then go for the Topaz bundle and trust this. Yes, some effects are hideous until you learn how to use them, but watch my one of my webinars and you'll see that they don't have to be.

Topaz Labs Glow and Impression – These are the hottest new plug-ins on the market for a reason – they create amazingly original looking work from the most boring of images. I really, really, love these products but they are a little slower than I wish so if they would address that problem I'd probably use them too much!

onOne Software's Perfect Photo Suite (mini-review) – this product just keeps getting better and better and now is going after both Lightroom and Photoshop with its core features. It's a blazing fast image browser (faster than LR 6) with nearly everything you need for a end-to-end digital workflow. Really the only thing it lacks is proper noise reduction (Noiseware) and HDR compositing (Photomatix).

Topaz Labs Restyle (alt review) – This is another one of those one click editing solutions that I love, but I don't use it as much as I'd like because it has so many choices! Seriously, I love choices but I sometimes find myself spending 20 minutes just pouring through all of the awesome choices it offers! It is usefully for coming with a "look" or "theme" for a project and favorites help reduce the time spent in the app. I adore this product but I just don't find myself using it as much as I want due to so many other great choices above. I do STRONGLY recommend you to check it out as this product is a game changer for a lot of people.

onOne Software Perfect Resize – There was a time where this would have been #1, but resizing in Adobe products and printer drivers have gotten pretty good so this is more useful when you need the best possible results or when other methods just don't do a good job. Generally speaking if you are going to increase an image by 200% or more, then this is the best game in town.

Topaz Labs Simplify (review) – Great for turning your images into cartoons or drawings. It's a cool app that I didn't used to use that much, but I've learned that with the right scenes (especially leafy landscapes) it can create some exciting images that people want to buy. I also like to use it on busy backgrounds sometimes to remove distractions. This isn't a product that most photographers would use every day, but when I pair it with the right image I often get a big grin on my face. Topaz Clean also is capable of doing this and more, so check it out while you are at it to see which works better for you. Personally, I tend to favor Simplify.

Imagenomic Real Grain – I said good by to grain when I went from film to digital, and I don't miss that from the past. Some people use this product to add texture back to softened skin or in printing to remove banding, but it's not something that's part of my workflow. There are some good film simulation presets, so if you are into that it might be a good choice.

Topaz Labs Detail – This is a decent replacement for Adobe product based sharpening, but it's a bit more complex than Sharpener Pro. For some the latter issue will be a benefit but for me it isn't.

Alien Skin Blowup – I haven't reviewed this product in a long time because it lost my interest years ago when it failed to impress against Perfect Resize in my printing series testing. The boring and outdated user interface are a big turn off for me as well.

Arcsoft Portrait+ and Portrait Professional – These are both products that have tons of potential but always fail to overwhelm me enough for me to use them. Honestly I think PerfectPortrait is just as good.

onOne Software FocalPoint or Alien Skin Software Bokeh – (tie) Actually I usually try both when I need this tool and decide which works best. You can't go wrong with either one.

Topaz Labs Star Effects – while the 1.0 version isn't perfect, it can do some nice effects not easily replicated anywhere else for this price point.

Alien Skin Snap Art & Alien Skin Eye Candy – Graphic Artists swear by these products, but that's not what I do so I don't really use them – yet. I hope to change that later this year as I find time to dig into some more cool plugin-ins like these. '
There's of course a lot more that isn't included here, so check out the Software Reviews section to the right or on my recommendations page to see if I've reviewed your favorite product. If you'd like my opinion one one not featured on my site then contact me. Products like the new entry – Perfectly Clear – are great examples of me happily accepting a new product that offers value to my workflow.
A Word About Bundles
One thing that is very clear is if you think you'll ever want to own more than 2 or 3 products from a given company then you should just bit the bullet and get their largest bundled version. While it might be painful in the short-term buying such an expensive product, you'll spend exponentially more if you find yourself buying all the products over time. The bundles are a great deal and the only way to go if you can make that happen. With that said, I do a quick run down of my favorite bundles here in priority stack ranked order:
Topaz Labs Plug-In Bundle

– It has taken some time, but Topaz Labs has gone from the bottom to the top thanks to so many creative and game changing products. I find myself using

Adjust

and

B&W Effects

quite a bit now, but

Glow

,

Impression

,

ReStyle

and

Simplify

are the ones that add wow back into your post-processing results. I'm also a big fan of

ReMask

when I have to do masking because it is much more accurate than Refine Edge in Photoshop.

I don't really use

Clean

,

Detail

,

Lens Effects

,or

Star Effects

that much, but the other products still make the bundle worth it. I do not like

DeNoise

much at all, so I always use

Noiseware

despite having DeNoise installed too.


This is my new "if you could only have one" bundle choice because it offers so much to help create new art from your photography, that I think it really deserves the top spot.

Imagenomic Pro Plug-in Suite – Noiseware is the winner of my noise reduction series and as of now, nothing has changed that. I also have become obsessed with Portraiture as my preferred skin softening product for both photos and videos, so you may as well get the bundle. You'll effectively get Real Grain for free, so it's worth getting the bundle.


Google Nik Collection

– For years this had been my favorite and mainstay, but I've been straying away from depending on it every since all of my Nik contacts vanished from Google without any apparent replacements. Google has no meaningful financial interest in the product anymore, so I have concerns about its future. As a result, I'm reluctant to recommend it anymore, despite the brilliant software that remains.

Yes, this is still a great product and I adore it, but I'm lost as to what Google is really doing for its future. It's a great value for now though, so it really is the best $149 you can spend in photography. If you don't own it, get it – you'll love it.

onOne Software's Perfect Photo Suite

– As great as the Nik suite is, there's simply a lot of things that they just don't do – and that's a good thing. onOne Software does a great job of filling in for the things that Nik and Adobe don't do so that you can spend less time editing photos and get back to shooting. Now that the current version offers faster than Lightroom 6 performance with lots of great enhancements for a dirt cheap price, it's a great value worth considering. It's at the bottom of my list because there's just so much tough competition, but really all of these bundles are great and for the most point complement each other. Really Black & White is the only major area that they all overlap, but otherwise there's plenty of individual goodness of each product.

Alien Skin Bundle – Alien Skin makes decent products, but with so much goodness offered these days it's tough to find a reason for me to re-review this product.
You really can save a bundle by getting bundles, so before you make that stand alone purchase ask yourself – will I want to buy any of these other products in the future? If you say yes to at least 3 products offered in the bundle then pony up now to save big later – get the bundle!
onOne Perfect Photo Suite vs Nik Software Complete Collection
One question I get a lot is "which suite should I get?" and the answer is one you don't really want to hear – both. Despite what some might think there's actually very little overlap between these two suites and both have their strong points that simply aren't addressed in the other product. I consider them to be complementary rather than competitive suites.
The reason why I say both is because Nik has no product that competes against Perfect Resize, Perfect Mask, Perfect Layers, Perfect Portrait and FocalPoint.There are some similarities' between Color Efex and Perfect Effects, but the results of the filters offered are drastically different with each offering a large set of effects not found in the other. The only place they currently compete is on the black and white front (see my comparison), but even there they are very different products (i.e., Silver Efex has U-Point and Perfect B&W has adjustment brushes with limited overlapping presets) that can live in an environment where you can use both.
I will set expectations that for as great as Perfect Effects is and its sibling products found in Perfect Photo Suite, I still think that you'll will need a good noise reduction program like Nik Software's Dfine (or even better - Imagenomic's Noiseware). Personally I love Color Efex, Analog Efex, Viveza, and Silver Efex. While Adobe will have you believe that Photoshop and Lightroom have made some of this software unnecessary, based on my experience I find that they are still substandard and cumbersome noise reduction and sharpening solutions compared to those found in the Nik Software Suite.
I love em both, and use em both, but if could only have one it would be the Nik Bundle primarily due to its powerful U-Point control technology.However, Lightroom users will appreciate the stacking (aka layers) concept of the onOne solution and with its Perfect Layers which is a hit with Lightroom users, it's going to be hard to not want both.
Topaz Labs Photoshop Bundle – The Best Place to Spend Your Money
Adjust is a mainstay in many great photographers digital workflow because it's a product that is so unique that really nothing competes with it. Topaz created this same kind of magic with Glow, Impression and ReStyle all of which are super hot sellers that I love. With ReMask still being the best manual masking solution and the strength of Simplify and B&W Effects, you really have a true artist toolkit with this bundle. Lens Effects, Clean, Detail. Star Effects and InFocus add value but I just have so many plug-ins that I don't have a need for them. I'm still not a fan of Denoise even though some readers swear by it.
Imagenomic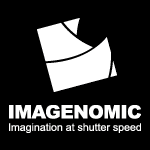 Imagenomic makes three popular products which can only be purchased separately. The first two mentioned below are staples in my regular work, so I couldn't live without them.
Based on my extensive testing during my Noise Reduction Roundup, nobody out performed Noiseware. It's a great product that I go to for my most important jobs because I know it will do the best job to preserve the detail. It's only disadvantage is the lack of Nik's U-Point controls, but most of the time I will just create a layer mask and roughly sketch out where I want selective noise reduction, so I'll just use Noiseware in both those and global noise reduction scenarios.
I've stopped using my long-time beloved Nik Software's Dynamic Skin Softener (filter found in Color Efex) in favor of Portraiture which does the best skin enhancements I've ever seen. I turned my mentor on to this product after his copy of Color Efex wouldn't work on his upgraded version of the Mac OS, and he loves Portraiture more than anything now!
Real Grain isn't my cup of tea, but most people probably don't realize that it simulates a lot of films which could be handy to some. It also has nice grains which can prove useful in printing or dramatic stylistic effects like reproducing the artificial grain found in the movie Saving Private Ryan.
For a while BlowUp and Bokeh were staples in my regular workflow, but I find myself using them less and less due to the quirkiness of the user interface and the fact that the competition has kicked things up a notch.
Some of the Alien Skin Software products are a hit with graphics designers, but not so much for Photographers (at least that I am aware of), so I find myself never using it. However, Exposure 3, BlowUp and Bokeh all offer great goodies for the photographer, and Snap Art is really quite cool for those playing in both worlds.
I no longer make a commission off of Alien Skin Software, but I still think they make good software. Download the demos and check it out!
The Rest
There are thousands of Photoshop & Lightroom plug-ins, and many of them are fantastic. However, I don't have the bandwidth to test everything, nor can I use everything, so what you see in this article represents my reality. Don't assume that if product isn't mentioned here that I don't like it, but rather assume I probably haven't used it very much – if at all.
I will say that I'm no fan of Portrait Professional and Focus Magic as I feel both offer mediocre solutions for which there are much better options.
If you've got a great product that you think I must know about then feel free to leave a comment with your suggestion(s). Do not link as spam comments will not be approved.
Parting Thoughts
Choice and competition bring about great innovation. It's this fundamental reality that got me addicted to computers, and it is what keeps me jazzed today. If you've got the cash, then don't feel guilty loading your computer with all of the add-ins that I have – I have em and use em. However, you may want to avoid loading them all at once as they will slow Photoshop down and sometimes destabilize it. It's worth your time to be acquainted to where your plug-ins are really located on your computer. It's been less of a problem on 64-bit than in 32-bit, but you can always help Photoshop by limiting it to just what it really needs to get your job done.
I hope you enjoyed this article (and that I haven't pissed off any partners by drawing this line in the sand on my thoughts).
Special Offers
Visit my Discount Coupon Code page for specials on plug-ins and a wide variety of products – many of which aren't available any where else on the web!
Disclosure
Some of the companies mentioned here are partners of the blog which means they provide me with free software and I may get a commission if you purchase using their links. Please support the blog by using the links or making a donation.