Ron Martinsen's December 2015 Best of the Best Ranking of the top Photography Plug-ins
Imagine that you were as rich as Bill Gates and retired. Even if you were and you have all the time on your hands to learn new things, I still doubt that any one normal human could use all of the great plug-ins available for Adobe Photoshop, Adobe Lightroom. There are just so many choices and so much overlap that it can make your head explode trying to figure out which ones you really need! What's more, there are a lot of very good ones available that do save you lots of time, but you may waste a lot of time tinkering around with all of the options they offer!
I've tried to be selective about what I review on this blog based on my own research. The products I focus on are mainly what I determine are the best products and what I'm hearing my Top Photographers and other industry experts are telling me that they use.
I have found an awesome collection of products that do really make my editing process quite enjoyable, but I must admit that as much as I love most of the products I have it is hard to find time to use them all. As a result I've decided to finally throw down the gauntlet and rank the products that I have on my machine in order of importance to my personal workflow. What this means is that if I could only use X (i.e., 5) then you could look at numbers 1 through X (i.e., 5) to see which ones I'd keep.
With this information available to you, you can then look at your budget and make your selections based on either your own research. You can compare that with my advice to come up with the best plug-ins on the market to help make you more productive.
This list is only about plug-ins, even though some may run stand-alone in addition to being a plug-in. This means that some programs that I can't live without (i.e., ImagePrint) will not appear on the list. I also will just flat out say that Lightroom is my #1 photo editing and asset management product but I'd have a hell of a hard time living without Photoshop. I'm not a fan of Aperture, but it is a nice product that will be perfect for some – just not me. As a Canon shooter I also find Canon Digital Photo Professional has a horrible user interface, but it is still a critical part of my workflow for certain RAW processing tasks. I know there are Nikon shooters who feel the same way about Capture NX2, which is actually a decent product that can serve as an end-to-end solution if you are on the Nikon platform.
Recommended Plug-ins as of Dec 10, 2015
Previously this was a stacked ranked list of what I've reviewed but with my Dec 2015 update, I've decided to trim it down to just what I'd recommend to a family member or close friend. Yes, there are a lot of other products on the market, but this boils it down to what I'd get if I had to start all over from scratch today.
There's of course a lot more that isn't included here, so check out the Software Reviews section to the right or on my recommendations page to see if I've reviewed your favorite product. If you'd like my opinion one one not featured on my site then contact me.
What Happened to the Nik Collection by Google?
For as long as this blog has existed, I've been singing the praises of what used to be called the Nik Software Collection. They were the defacto standard by which all others were judged, and myself and so many others couldn't live without it. However, my personal opinion of Google's purchase of Nik Software, is that it seemed to be more of a patent grab than anything else as the innovation that Team Nik brought vanished after the acquisition (as well as many of the Nik employees).
If my calculations are correct, we are approaching 4 years since the last update of Color Efex and 2 years since the last update of anything (Analog Efex). As a result, it's appears that these products are in sustained engineering mode. Given Google's history of cutting products and services that aren't part of their core business, I can't escape the fear that one day an operating system change will come and we'll hear that the Nik Collection will not be updated to support it.
With this in mind, I've been trying hard to wean myself off my favorite products like Color Efex, Silver Efex Pro, and Viveza for fear that I'd be up a creek without a paddle if I had an important job and they stopped working – with no plans to fix them.
I'll be clear and state that these are still phenomenally good products, but if I'm going to advise my readers to spend their hard earned money then I want to point them to software solutions built by people with a ton of passion to make their products better (i.e., companies like Topaz Labs with their Complete Collection and MacPhun with their beautifully designed Creative Kit). Sure, if you have bought the other recommended products and have an extra $149 to spare, then by all means pick these up as they are still quite good. However, I don't recommend that people with limited funds make this their first purchase for the aforementioned reasons.
A Word About Bundles
One thing that is very clear is if you think you'll ever want to own more than 2 or 3 products from a given company then you should just bit the bullet and get their largest bundled version. While it might be painful in the short-term buying such an expensive product, you'll spend exponentially more if you find yourself buying all the products over time. The bundles are a great deal and the only way to go if you can make that happen. With that said, I do a quick run down of my favorite bundles here in priority stack ranked order:
Topaz Labs Plug-In Bundle

– It has taken some time, but Topaz Labs has gone from the bottom to the top thanks to so many creative and game changing products. I find myself using

Adjust

and

B&W Effects

quite a bit now.

Texture Effects

,

Glow

,

Impression

,

ReStyle

and

Simplify

highlight the amazing innovation coming out of this new industry leader in photo editing.

These products can give your photos that wow with minimal effort allowing you to focus on photography instead of photo editing, and save shots that would otherwise be duds. I'm also a huge fan of

ReMask

when I have to do masking because it is much more accurate than Refine Edge in Photoshop. As a result, these 8 products easily justify the cost of the bundle (which is

available at a discount on my blog

).

While many people swear by them, I don't really use

Clean

,

Detail

,

Lens Effects

,or

Star Effects

that much, but the other products still make the bundle worth it. I don't care for

DeNoise

, so I always use

Noiseware

when I need to do digital noise reduction (from using higher ISO's).


This is my new "if you could only have one" bundle choice because it offers so much to help create new art from your photography, that I think it really deserves the top spot.

Imagenomic Pro Plug-in Suite – Noiseware is the winner of my noise reduction series and as of now, nothing has changed that. I also have become obsessed with Portraiture as my preferred skin softening product for both photos and videos, so you may as well get the bundle. You'll effectively get Real Grain for free, so it's worth getting the bundle.

MacPhun Creative Kit – This company has some of my friends from the once brilliant Nik Software, and its beautifully built user interface is the one by which all other products should aspire to mimic. While it lacks the brilliant U-Point controls that are the secret sauce of the Nik Collection, it has everything else and so much more. This is really a great solution for Mac users, but sadly isn't on Windows yet so I can't give it a better rating.


Google Nik Collection

– As I previously mentioned, this had been my favorite for many years. However, the product seems to be in maintenance mode with all of my Nik contacts leaving Google without any apparent replacements. Google has no meaningful financial interest in the product anymore, so I have concerns about its future. As a result, I'm reluctant to recommend it anymore, despite the brilliant software that remains.

Yes, this is still a great product and I adore it, but I'm lost as to what Google is really doing for its future. As a result, IF you've got the other suites and a an extra $149 lying around then it's a worthwhile investment – just make sure you have a plan B if it stops working unexpectedly in the future.

on1 Photo 10

– I used to be a big fan of

onOne Software

, but this suite has been dumbed down so much with its confusing user interface that it's left nothing really compelling to me anymore. I'm also tired of it coming out with new names and releases before they get the bugs out of the current one, so I really can't get excited about this one anymore. Yes, Matt Klosowski makes it look pretty cool, but unless you've got his gift for photo editing, I think you'll find yourself frustrated with the results you get with your own photos.

Alien Skin Bundle – Alien Skin makes decent products, but with so much goodness offered these days I just don't find myself saying "I need that" over the other products in my workflow.
You really can save a bundle by getting bundles, so before you make that stand alone purchase ask yourself – will I want to buy any of these other products in the future? If you say yes to at least 3 products offered in the bundle then pony up now to save big later – get the bundle!
Topaz Labs Photoshop Bundle – The Best Place to Spend Your Money
Adjust is a mainstay in many great photographers digital workflow because it's a product that is so unique that really nothing competes with it. Topaz created this same kind of magic with Glow, Impression and ReStyle all of which are super hot sellers that I love. With ReMask still being the best manual masking solution and the strength of Simplify and B&W Effects, you really have a true artist toolkit with this bundle. Lens Effects, Clean, Detail. Star Effects and InFocus add value but I just have so many plug-ins that I don't have a need for them. I'm still not a fan of Denoise even though some readers swear by it.
Imagenomic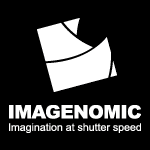 Imagenomic makes three popular products which can only be purchased separately. The first two mentioned below are staples in my regular work, so I couldn't live without them.
Based on my extensive testing during my Noise Reduction Roundup, nobody out performed Noiseware. It's a great product that I go to for my most important jobs because I know it will do the best job to preserve the detail. It's only disadvantage is the lack of Nik's U-Point controls, but most of the time I will just create a layer mask and roughly sketch out where I want selective noise reduction, so I'll just use Noiseware in both those and global noise reduction scenarios.
I've stopped using my long-time beloved Nik Software's Dynamic Skin Softener (filter found in Color Efex) in favor of Portraiture which does the best skin enhancements I've ever seen. I turned my mentor on to this product after his copy of Color Efex wouldn't work on his upgraded version of the Mac OS, and he loves Portraiture more than anything now!
Real Grain isn't my cup of tea, but most people probably don't realize that it simulates a lot of films which could be handy to some. It also has nice grains which can prove useful in printing or dramatic stylistic effects like reproducing the artificial grain found in the movie Saving Private Ryan.
The Rest
There are thousands of Photoshop & Lightroom plug-ins, and many of them are fantastic. However, I don't have the bandwidth to test everything, nor can I use everything, so what you see in this article represents my reality. Don't assume that if product isn't mentioned here that I don't like it, but rather assume I probably haven't used it very much – if at all.
I will say that I'm no fan of Portrait Professional and Focus Magic as I feel both offer mediocre solutions for which there are much better options.
If you've got a great product that you think I must know about then feel free to leave a comment with your suggestion(s). Do not link as spam comments will not be approved.
Special Offers
Visit my Discount Coupon Code page for specials on plug-ins and a wide variety of products – many of which aren't available any where else on the web!
Other articles you may enjoy
If you enjoyed this article, you may also enjoy these too:
Disclosure
If you make a purchase using links found in this article, I may make a commission. It doesn't cost you a penny more, but it does help to support future articles like this.