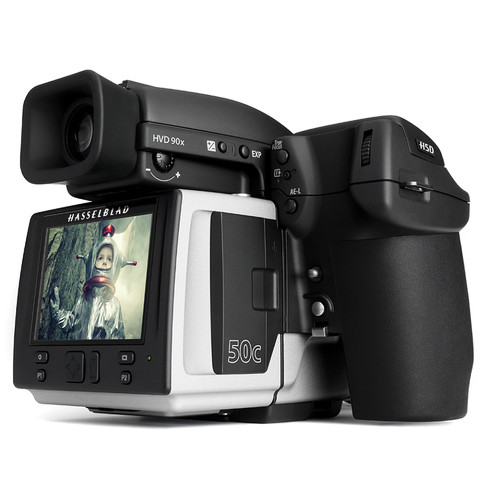 Hasselblad H5D-50c Wi-Fi Medium Format DSLR Camera Body
The 50 MP 43.8 x 32.9mm CMOS sensor on the medium format Hasselblad H5D-50c Wi-Fi Medium Format DSLR Camera Body is larger than 36 x 24mm CMOS sensor you'd find on the Nikon D810, Canon 5Ds/5DsR, and Sony A7R II which is why there are some professionals doing large commercial print work (i.e., billboards) still benefit of a camera of this type. While they may have the budget for the $28,500 USD retail price, most mere mortals couldn't dream of spending that kind of money.
From now until December 14, 2015, B&H is selling this camera at 50% off (still a whopping $14,500), so if you are one of those few people out there in the market for this beast then now would definitely be the time to buy!
Where to order
Click here to learn more or order at B&H.
Other articles you may enjoy
Mere mortals who can't afford this camera might also enjoy these reviews of high megapixel cameras:
And here's some fun high resolution accessories:
Disclosure
If you make a purchase using links found in this article, I may make a commission. It doesn't cost you a penny more, but it does help to support future articles like this.