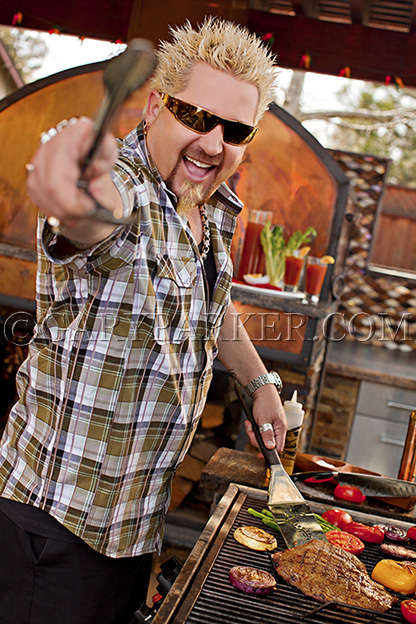 Come Join Gary & Ron to learn how to make great summer photos!
I'm pleased to announce that I'll be holding another Photography Workshop on Saturday May 26th, 2012 in Seattle, but this time with photography legend Gary Parker. Limited spots are available, so interested parties should act quickly. See the end of this article for more details on enrollment. To quickly see how much fun students had at Ron's last workshop, click here.
Check out some of Gary's guest blogs here:
Learn composition from a whole new perspective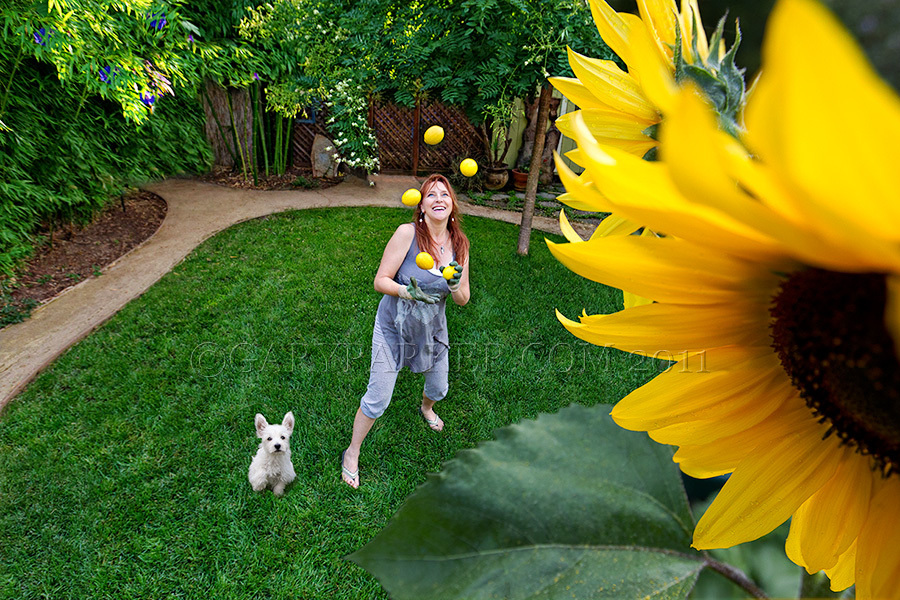 Gary Parker is not your average photographer.
He doesn't see the world like you.
Gary has a gift of seeing the world differently and capturing the most amazing shots in situations where most people wouldn't even have their camera with them. It's both amazing and liberating to see how he does his magic because it's not formulaic or tedious. Gary just knows how to get the shot and does a great job of sharing his enthusiasm with others to help take your photos to the next level!
Tired of the boring same old mug shots? This workshop may be just the ticket!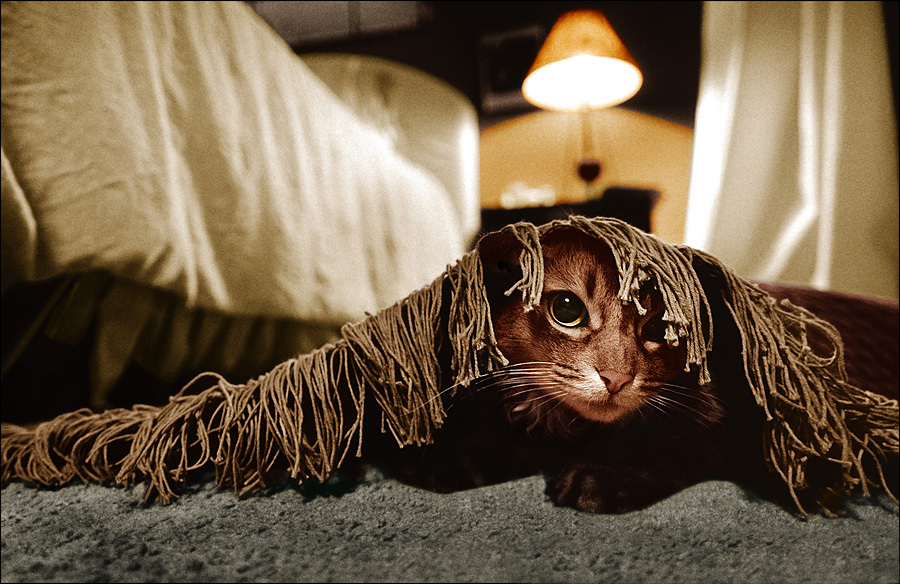 Details
This workshop is designed for both beginners and seasoned photographers. The theme of this class will be taking photos of people with an emphasis on composition and lighting in an outdoor environment.
The class will begin at approximately 9:30 AM in Renton, WA and will end at approximately 4:00 PM in Seattle. The duration of the teaching portion of the workshop will be roughly 5 hours. A lunch break and travel time are built into the schedule.
This session will include at least one model for 3 hours (Raia pictured below, confirmed) and possibly a second.
After the morning outdoor shoot, we will spend the last part of the day outdoors in Seattle around Pikes Place Market.
You will be able to learn how to improve your photography and on-camera flash skills outdoor in real world situations. You will have access to Gary, Ron and an assistant to get your questions answered and to help you get your best shot.
You will get group as well as one-on-one instruction from both Gary and Ron at EACH location as well as the boot camp in the evening. It is for this reason this won't be a workshop of 20 people so one-on-one interaction is the plan.
Food will not be included in the price but we will stop together as a group and have a quick bite (i.e., pizza, subs, etc…) near the first location. Those with special diet needs should plan to bring their own lunches. Everyone should also bring water and snacks from home.
You will be responsible for transportation and parking expenses between events, but I hope to carpool. I will bring my SUV and can take up to 4 people with me, so contact me ASAP after payment if you want one of those spots. Out of town guests and those who don't own a car will get priority seating with me. I am not responsible for theft or damage of gear, laptops stored in my vehicle which will not be able to conceal your gear left in the car from view. It is therefore recommend you carry your gear with you in a comfortable backpack like those from Think Tank Photo.
There will be no handouts, so you are responsible for your own note taking materials or devices.Video recording of the class is prohibited.
The only gear required is your Digital SLR camera (no point and shoots, Rangefinders, etc…), but you may find having an external flash and/or remote radio triggered flashes handy. Extra memory cards and common photography accessories are encouraged as well. Both instructors are Canon shooters, so responses to technical questions for other platforms may be limited. Students should carry their product user manuals in their camera bags.
This class will take place rain or shine as the primary objective is to learn how to make great shots in any conditions. Dress and plan according to the weather!
About Ron Martinsen

Self-Portrait (Copyright Ron Martinsen – 2012)
Ron Martinsen has been teaching Photography, Lightroom and Photoshop since 2008.
His blog has been enjoying exponential growth and has been enjoyed by nearly a million visitors in over 180 countries around the world. More recently, Ron has been gaining recognition from major players in the industry including Scott Kelby, John Paul Caponigro, Trey Ratcliff, Joe McNally, Nik Software, NEC, B&H and so many more.
You can find Ron's work in magazines around the world including GQ (France), Robb Report (Russia), Cycle World (Los Angeles) and many more.
To see a small sample of Ron's work, visit his portfolio site and photography notebook. You can also learn more about his Printing 101 eBook on his popular printing series page.
Since his last workshop and the one he taught with Bryan Peterson, Ron has had numerous requests to do another workshop so now is your chance!
Award-winning photographer Gary Parker is widely recognized for creating compelling images for Corporate clients, Advertising campaigns and Publications. Inventive and versatile, Gary's diverse range of dramatic environmental portraits, stunning product shots and other photographic specialties have earned him a multitude of accolades. Gary is well regarded for his palpable energy and innate ability to elicit a positive response from his subjects, be they big shot moguls (http://www.garyparker.com - Corporate & Lifestyle), his fabulous furry four-legged friends (http://www.catdogphotography.com - Pet industry & Kid Lifestyle) or his Pro Bono work for Little People of America featuring the largest library of little people images in the world (http://www.garyparker.com - Dwarfism).

Ron Martinsen & his wife Moonhee by Gary Parker
Beginning his career as a photojournalist, then recruited as a staff photographer for Time/Warner – with over 200 magazine covers from Sunset Magazine to Information Week – Gary has earned a reputation for absolute dependability, enthusiasm and eagerness to embrace photographic challenges. As a seasoned specialist in lighting and large production shoots, Gary is especially adept at solving complex issues and working with individuals where timeframe or temperament may present a challenge. Whether collaborating with Art Directors or serving as chief Creative Media Consultant to his clients, Gary is the "go-to" photographer folks hire when there is no second chance to get an image right.
Awards, Commendations & Endorsements
Pulitzer Prize-winning Team for the San Jose Mercury News coverage of Loma Prieta Earthquake
Southern Photographer of the Year
Newspaper Photographer of the Year (twice honored)
1998 Communications Art Photography Annual
1999 Luerzer's Archive – Best of International Advertising Photography Annual
Lecturer for Flying Short Course
Workshops on lighting, creativity and digital darkroom
Endorsements for Canon Camera, Imacon Scanners and Calumet
TV Appearances and images featured on Discovery TLC, "Kenadie's Story Part 2", "Romeo Dev "The Worlds Smallest Bodybuilder"
TV- Associate Producer for upcoming Series this Summer (to be announced)
Client Resume
CORPORATE & TECHNOLOGY:
Apple, Applied Materials, CentroSolar, Cisco, Cogenra Solar, Complete Genomics, Dow Jones, Inc., EFI, Facebook, Fiberzone, Fujitsu, HP, Hitachi Microsystems, IBM, Idexx, INS/Lucent Technologies, Intel, KNTV, Microsoft, NetApp, OnPharma, Plantronics, Pulmonx, San Jose Convention & Visitor's Bureau, Sony, Tabula, Tibco, Togos, Topcon, VeloDyne, VeriFone, and many others...

ADVERTISING:
Purina Cat Chow, Purina, Iams/Eukanuba, Milk Bone, PediaSure, Pedigree, PetFree, PetSafe, Pfizer Pharmaceuticals, Nestles, Procter & Gamble, Alaska Digitel, Allied Signal/Fram, Atlantic Bank, Avoderm, Bayer/Merit, BBC, Bell Helmets, Buster Brown, Costco, Del Monte, Discovery, Fairmont Hotels, FidoPharm, Ford Motor Company, Societe Generale/Bank du France, Starter Athletic, Tony Lama, US Postal Service, and others…

MAGAZINES:
New York Times, Wall Street Journal, Time, Fortune, Money, Newsweek, MacWorld, Sunset Magazine, Southern Living Magazine, Oxmoor House Books, Sports Illustrated, Information Week, Harvard Magazine, Consumer Reports, EE Times, Costco Connection, State Farm Magazine, Harvard Alumni Magazine, Communication Arts, Luerzers Archive, Publish, VAR Business, , Mother Jones Magazine, Popular Photography, der Stern Magazine, Southern Accents Magazine, Mix Magazine, Interactivity Magazine, Electronic Musician, L.A. Times, West Magazine, Alaska Airlines Magazine, Pulse Magazine, Expressen Sweden, Pick Me Up, See & Hear Norway, Pan Media South Africa, Woman Day Australia, Closer and others...

TELEVISION:
Appearances; Discovery/TLC Documentaries – "Kenadie's Story Part II", Discovery/TLC Romeo Dev "Worlds Smallest Bodybuilder",
Photographs on TV; ABC News - Medical Mystery, The Dr. Oz Show, Discovery/TLC Documentaries – "Kenadie's Story Part II", "Romeo Dev – The Worlds Smallest Bodybuilder"

PRO BONO:
Gary's enthusiastic approach brings into play years of experience as a Pro Bono photographer and ambassador for Little People of America and, specifically, his support of the Primordial Dwarfism community.
In 2009 Gary and his wife Kimberly were named Honorary Lifetime Members of Little People of America for their contributions towards increasing Dwarfism awareness globally through Gary's landmark Little People photography, the largest body of work of it's kind in the world. Gary's work was highly lauded for the dignified and respectful manner in which Gary photographs the subjects he has come to love.
Workshop Enrollment (Special Introductory Price)
The cost for this 5 hour workshop is only $399 + tax with a minimum of 6 students (max 8). Future courses may be offered at a much higher rate. Meals, lodging and transportation are not included. The fee only covers your participation with Ron & Gary.
Feel free to use the comments or email below to ask questions about the workshop.
If you are interested in attending then send mail to ronmartblog@martinsen.com with the subject "Ron Martinsen Workshop". To reserve your spot please make your full payment using the button below:
Withdrawal Policy: All pre-payments are subject to a 25% cancellation fee after May 3rd and the fee increases to 50% on May 11th. No refunds are available after May 20th if the class is held on May 26th as advertised. Special exceptions are at the sole discretion of Ron Martinsen.
If Ron or Gary can't attend for any reason a full refund will be provided to all registered students.
Disclosure
This is a for profit workshop. If it is necessary to cancel for any circumstances, a refund will be issued.
If you make a purchase using select links in this article, I may make a commission.