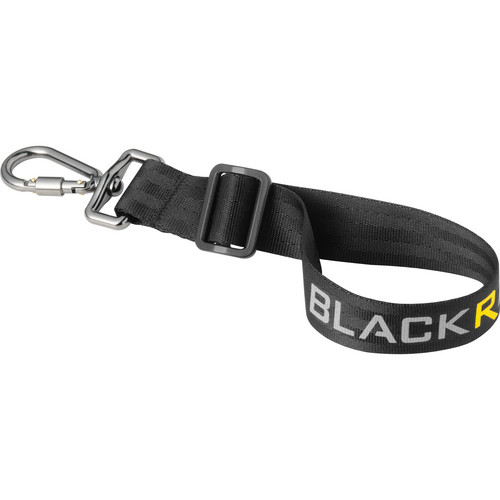 BlackRapid Wrist Strap
Do you remember a time when you had a small camera that came with a wrist strap that you could conveniently attach to carry your camera around? Typically these were found on point and shoots and often they weren't especially comfortable unless your camera was super lightweight.
BlackRapid decided to bring this concept to larger cameras by using a very comfortable material and wide strap that allows you to do the same thing. Here's a quick video that shows you how it works:
I've been using one for several months now and I like it quite a bit – especially the way it can easily be tightened up to lock onto your wrist as shown in the video above.
Conclusion
I wasn't sure if I'd care for this product when I first started to use it, but I quickly fell in love with it when I'm reviewing smaller body mirrorless cameras. Full-size DSLR's were a little too heavy for me to enjoy it, but I loved it with lighter Sony, Fujifilm, Panasonic and Olympus mirrorless bodies. The quality was exceptional and much higher than I imagined was possible for a wrist strap, so I recommend it for those who like to keep their camera in hand all the time when they are out shooting. I had complete confidence to let it dangle from my wrist so if the camera wasn't too heavy it was a pleasant way to move about while shooting.
Where to order
Click here to order the wrist strap IF YOU DON'T currently own any BlackRapid products. If you do have an existing BlackRapid strap then you probably have a fastener that screws into the camera. If you are sure that you do have a fastener already, then click here to get JUST THE STRAP without the fastener.
Click here to see the complete selection of BlackRapid straps on the B&H web site. My friends at Adorama have them available here and Amazon sells them here.
Other articles you may enjoy
If you enjoyed this article, you may also enjoy these:
Disclosure
If you make a purchase using links found in this article, I may make a commission. It doesn't cost you a penny more, but it does help to support future articles like this.
I also live in the same city as BlackRapid so I've been given straps to test with no obligation. I also have been featured as a Friend of BlackRapid.