It's that time of year again where I draw the line in the sand about listing out what gear I'd recommend if a close friend or family member came to me for advice. While you may see some Sony's up front, I'm not a Sony fan boy and I don't think DSLR's are dead. In fact, my camera of choice personally is a Canon 1DX Mark II, but there's lots of reasons why people need a camera so my recommendations try to offer my 2 cents as to what camera I think is the best choice for your needs.
Best Value Camera

Clifford Pickett shows you just how amazing the iPhone 6 Plus can be in this article
The best value camera is your cellphone.
Seriously, the quality of cell phones beats most cameras under $500 these days and arguably most under $1000 have a tough time competing. As a result, I've suspended recommending cameras under $1000 (original MSRP) over the latest Samsung and Apple cell phones.

Taken with an iPhone 7 Plus by Clifford Pickett
Learn more about iPhone 7 photography here
Best Compact Camera

Sony Cyber-shot DSC-RX100 V Compact Camera
I loved the Sony RX-100 IV, but it's definitely expensive so I just use my cell phone as my compact camera now. However, I appreciate why people want more than a cell phone, so if I were going to invest my money for something better that is still compact, then without hesitation it would be the RX-100 V.
Best Starter Camera

Sony a6300 f/5.6 @ 70mm for 1/500 sec at ISO 250
I loved the Sony a6300 and its predecessor the a6000, but the expensive a6500 didn't impress me as much. The cheaper price point of the previous generation models make it the best choice for a starter camera these days.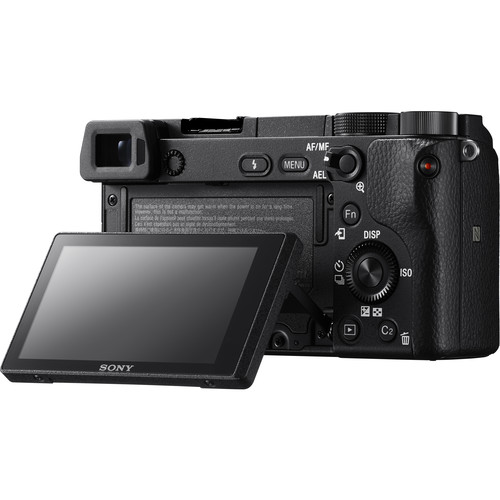 I prefer the Sony a6300 over the a6500
If you are going to go with a a6300 (or any of the ax00 bodies), then you are going to need a good lens. I loved this lens during my a6000 and a6300 reviews: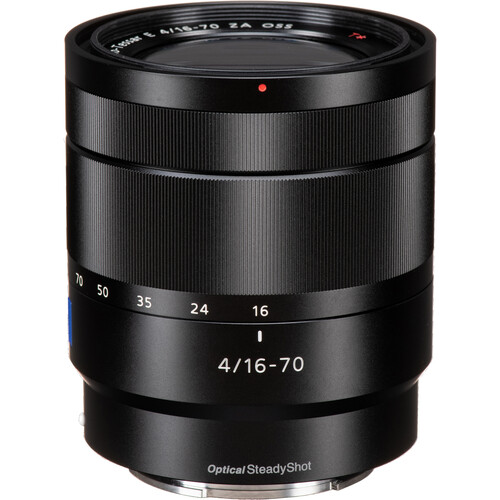 Sony Vario-Tessar T* E 16-70mm f/4 ZA OSS Lens
Yes, there's a FE mount 24-70 G Master lens but it didn't impressed me when I reviewed the a6500. This 16-70 lens was a good combination of size, value and quality for this platform, so I have no problems recommending it as a good place to start.
A good runner up would be the Nikon D610.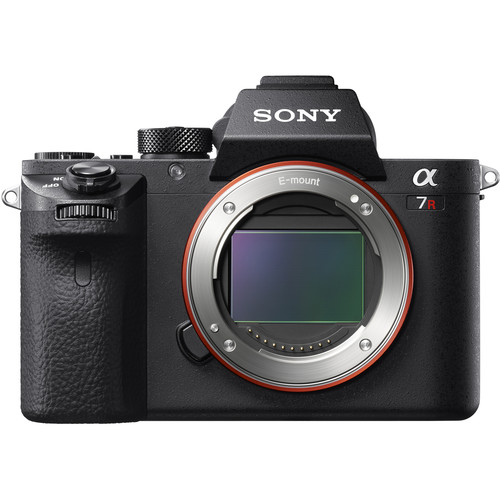 Sony Alpha a7R II Mirrorless 42MP/4k Video Digital Camera
While Sony's menus drive me mental, if someone asked me what I thought the best sensor on the market was today I'd tell them that to my eyes it's the Sony a7R Mark II. This camera blew me away with it's image quality, even though it didn't have the knock your socks off AF like the Fujifilm X-Pro 2.

Sony a7R Mark II at f/4 @ 25mm for 1/125 sec at ISO 5000
Incredible dynamic range is the strength of this sensor
I would caution buyers that I would expect to see a Mark III come out at some point, so my advice would be to site tight and wait for that if you plan to go with an A7 series. However this camera can hang with the best cameras on the market, so there's nothing that prevents me from highly recommending it.
Best Event Photography Camera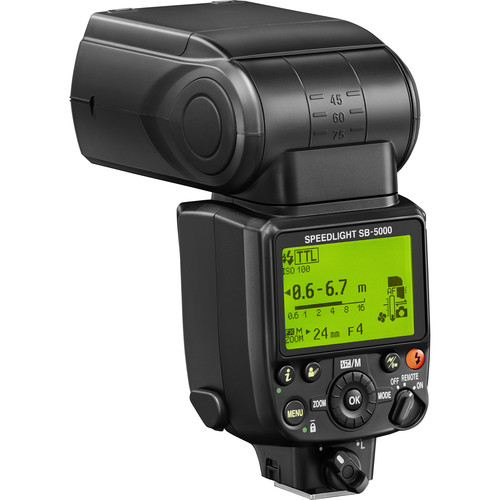 Nikon SB-5000 AF Radio Control Speedlight
Event photography requires a flash, and ideally a flash that won't overheat and is ready to shoot again quickly. While the Canon 600-EX II-RT is smoking fast with radio transmission support (which means no pocket wizards required), the SB-5000 offers that plus a quiet internal fan that should reduce the risk of overheating under load. This is why it is my favorite flash now, and when paired with a Nikon D750 (or even a D500), I think you've got the best combo for success for photographing events.
What events?
Concerts, weddings, social gatherings, etc... Essentially anything where you'll be shooting in bad lighting yet needing to get images that will make your client happy enough to pay you.
Best Studio Camera & Lens

Canon 5D Mark IV f/7.1 @ 200mm for 1/200 sec at ISO 100 (Unedited)
I had very low expectations for the 5D Mark IV, so it's even shocking me that when I consider all factors that I can't think of a camera I'd rather have in the studio more than the 5D Mark IV.
Yes, there's more megapixels in the 5Ds, 5DsR, and Nikon D810, but when you weigh in the features of the camera, the high ISO performance and revolutionary new features like dual pixel RAW AF, then this is a game changer compared to others in its class. Yes all of those other cameras, and the amazing Sony A7R Mark II will serve you well in the studio too, but if a dear friend came to me and was asking for advice on what they should get for a new studio photography camera, this is the one I'd recommend.
Click here to see my review and learn more.

Sigma 85mm Art Series lens is sharper than anything I've ever tested
Best Wildlife Camera

Canon 1D X - f/5.6 @ 560mm for 1/1250 sec at ISO 500
If I were going on a safari or was serious about wildlife photography, there's zero question about what gear I'd take with me. It would no doubt be the Canon 1DX Mark II with the Canon 200-400mm f/4L IS USM with internal 1.4x extender.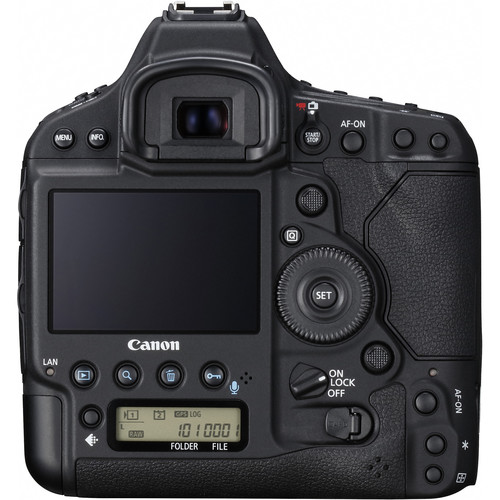 Canon EOS-1D X Mark II Rear View
Now that's a pretty expensive combo, so I'd probably have to sync up with LensRentals.com to use my discount on a rental as I don't have a spare $10,999 USD (as of the time of this writing) for that lens. However, I do think its the best lens on the market for wildlife, and this article isn't about the best value - it's about my recommendations for the best gear.

Canon EF 200-400mm f/4L IS USM Lens with Internal 1.4x Extender
Yes, some swear by the Sigma 120-300mm, but it let me down (see my review). I also don't think it's the best lens for wildlife, no matter how much value and hype it offers.
Best Camera for Pro Sports Photographers (and Active Kids)

Nikon D5 - f/2.8 @ 200mm for 1/2000 sec at ISO 3600
Yes, there are more affordable cameras like the Nikon D500 and the Canon 7D Mark II, but if you are shooting in horrible indoor gym's or soccer games on dreary weather days then the best results require the best gear. You need the best high ISO performance to freeze motion at insane fast shutter speeds, and you need incredible auto focus performance. You also need incredibly fast focusing lenses, which isn't cheap either.
As a result, my favorite choice for pro sports photographers has been the Nikon D4s even though the D5 is better on paper. The in-camera metering performance of the D5 let me down, so if you have to go with the latest hotness then I'd have to recommend the Canon 1DX Mark II over the D5, even though outside of metering the D5 is a wonderful camera.
Both Canon and Nikon have nailed the auto focus in their latest cameras, so it's quite possible to have burst modes with 100% of the shots in focus. Both do very well at high ISO's too.
Before Nikon's PhotoPlus 2016 announcement, I would have said that Canon's 70-200mm f/2.8L IS II USM lens was way better, but I haven't had a chance to test the new Nikon AF-S 70-200mm f/2.8E FL ED VR Lens. As a result, Canon was still my personal choice over Nikon for a sports camera setup, but I have high expectations that this new lens will put Nikon on par with Canon - perhaps even leap frogging it.
Got Active Kids?
Yes, photographing kids is very similar to being a pro sports photographer, except you don't have the luxury of wonderful stadium lighting.

Nikon D5 - f/7.1 @ 125mm for 1/400 sec at ISO 36,000
When I evaluate my photos annually, it's always clear that the best shots I got of the kids were always with the sports cameras because they had great high ISO performance which let me use the shutter speeds I needed to get the shot. The price will be out of the budget of most families, so this will only be practical for the richest of parents, so see my next recommendation if you aren't loaded with cash to burn.
Best Camera for Parents

Fujifilm X-Pro 2 f/2.8 @ 55mm for 1/550 sec at ISO 400
The Fujifilm X-Pro 2 had the best eye tracking / focus system I've ever used, so when I look at price and size this is a pretty impressive starting point for parents who want to get serious about their photography. I also love the in-camera processing of Fujifilm for the parents who don't want to fuss with editing and just get great shots right out of the camera.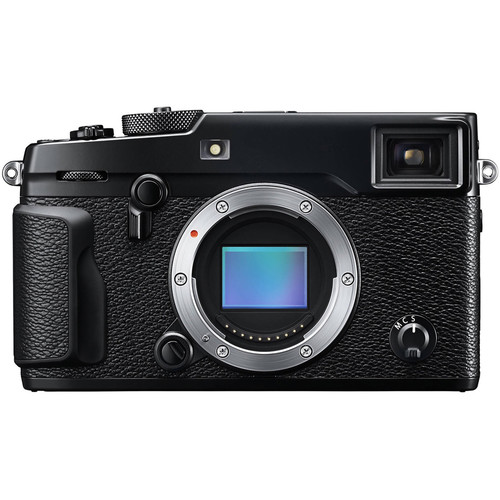 Fujifilm X-Pro2 Mirrorless Digital Camera
Yes, I wish it had better high ISO performance and a built-in flash, so if those things are important to you then another strong contender is the newly released Sony a6500. I haven't had a chance to test it yet, so you'll have to see my Sony a6300 review.
I loved the a6300 and its predecessors, so I expect the a6500 to be excellent as well. However, the a6300 eye auto focus didn't perform as well as the Fujifilm, so until I test a Sony that beats the X-Pro 2 then I still like the Fujifilm.
Parents with kids in sports, this isn't the right camera for you so see my recommendation for parents with active kids in this article.
Best Drone

Nikon D5 - f/2.8 @ 200mm for 1/2000 sec at ISO 2500
I'm not a drone guy, but I've played around with several models and I have lots of colleagues who are making a good living off their drones. Universally, the one that I hear recommended most is the DJI Phantom 4 Quadcopter (includes 4k video). If you don't mind waiting until they are in stock, then DJI Phantom 4 Pro Quadcopter has an even better camera sensor and more crash protecting sensors so I'd go for that if I were buying a new done today.
While I joked about how I still managed to have a harmless crash with mine in my first review, I've spent more time with Phantom 4 and love it because of the safety features that keep me from having a serious crash that would destroy it.
If you are wanting to get into drones, 4 or 4 Pro is the one you want! See my mini review of the DJI Phantom 4 Quadcopter for more info.
Best Photo Printer 17"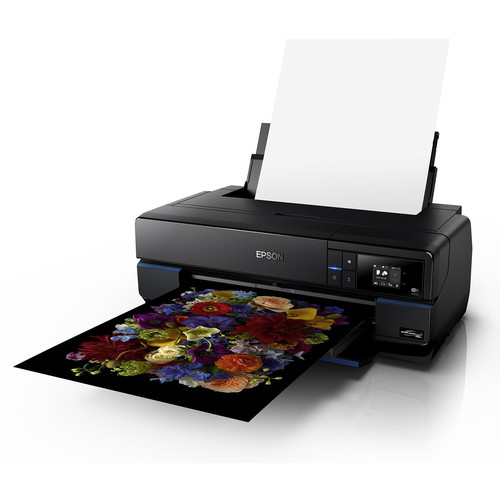 Epson SureColor P800
I love my Canon printers, but Epson did everything right when it rolled out the P800. With proper (optional) roll support and everything I loved about its predecessor (the 3880) and my P600 and Canon PRO-10, it's tough to find a reason why not to recommend this printer.
To learn more, see my Epson SureColor P800 Review.
Late 2016 update - My Canon PRO-1000 has been phenomenally good and very reliable about staying connected even when rebooting the router. While it lacks roll support, the image quality and chrome optimizer yields images that my eyes prefer. My review isn't done yet, but I'm currently leaning towards making the Canon PRO-1000 my new favorite choice for 17" printers.
Best Photo Printer 24" & Up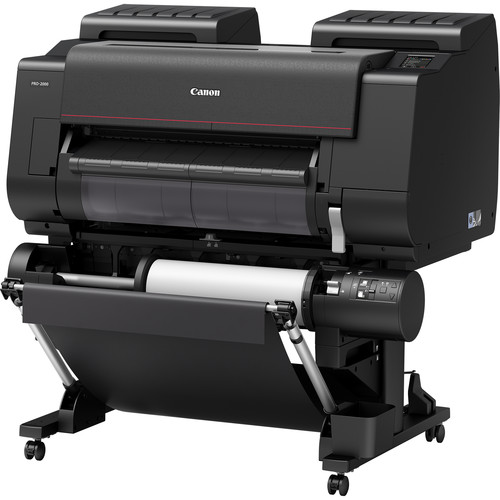 Canon PRO-2000
The Canon PRO-2000 is a sexy beast that has won my heart completely. Canon has done so much more than offer a new printer model with improved inks - it's thought about many of the pain points of print masters and addressed them with this printer. From improved stability and an easy to use touchscreen control panel, this printer has been a tremendous leap ahead of its predecessor. What's more, the images I have been getting have been consistently great and paper loading has been drastically improved with support for up to three different media sources at one time without have to unload anything!
I can't recommend this printer enough - if you are going to print large prints, this is what you want - with the multifunction roll adapter if your budget allows for it!
Best Computer Display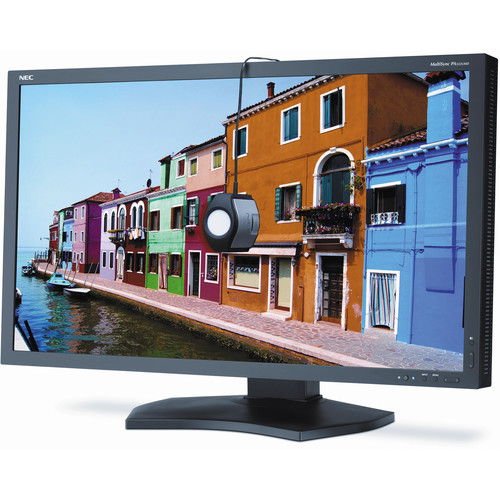 NEC PA322UHD-BK-SV 32" Widescreen LED Backlit
Color Accurate IPS Monitor (Shown with SpectraView II)
4k UHD resolution is the way to go if you can afford it, but when you if you want to go big then my favorite choice right now is the NEC PA322UHD-2 4k for Pro Photo & Video Editing. I've used this as my primary display since December 2014 and I have zero regrets.
Yes, there are higher resolution displays out there but when it comes to color accuracy you want a display with a programmable LUT and great edge to edge performance. I'm also of the opinion that if you invest in a display, you don't want to toss it when you get a new computer so I much prefer a stand-alone solution over the all-in-one computers with displays.
Click here to see my full review.
If this is out of your budget, then check out my review for the PA242W which gives the great performance of a PA series without the expense of 4k.
Best Photography Laptop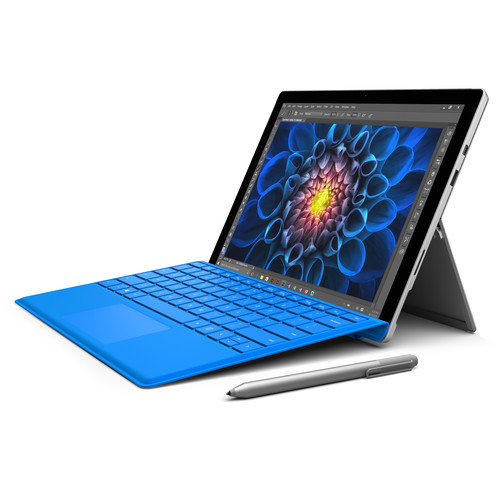 Microsoft Surface Pro 4 with 16GB RAM and 256 GB SSD
I love my MacBook Pro (Late 2015 Edition) but it's getting long in the tooth and the new MacBook Pro with Touch Bar lost me when they dropped the USB ports. I don't want a fist full of dongles, so I started using my daughter's Surface Pro 4 and loved it.
This isn't just a tablet, it runs full blown legacy Windows apps like Photoshop and Lightroom as good as you've ever experienced a consumer desktop. However, the stylus means photo editing is super precise and the high resolution display is 267 pixels per inch which is greater than a Macbook retina display. It's loads lighter than my MacBook Pro too, so I found that I liked it quite a lot.
I also prefer the i7 version of the Pro 4 over the SurfaceBook for weight savings, and I highly recommend the Windows 10 Anniversary Edition for the best experience with Windows Hello (facial recognition login) and significantly improved battery time (versus previous Windows 10 versions).
See my about page for all of my disclosures.
Best Photography Accessories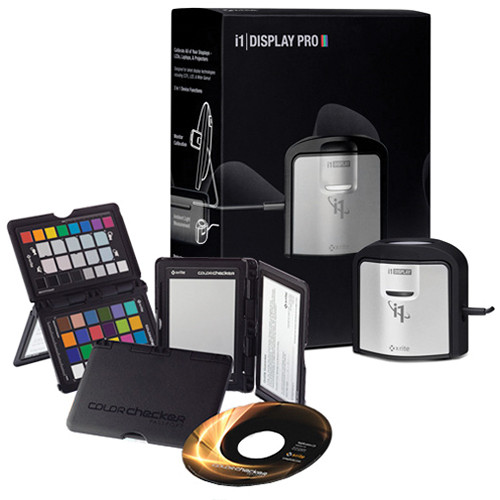 X-Rite ColorChecker and i1Display Pro
Without accurate colors on your display you've got a world of trouble ahead which is why I highly recommend that if your display didn't come with a colorimeter, then get the i1 Display Pro. While you are at it get a ColorChecker Passport too so you set the perfect white balance for people or landscapes in one click.
This is one of those things people don't think they need, but I've never loaned one of these during a workshop or outdoor shoot where the person who borrowed it didn't immediately fall in love with it. This thing just gives you a gorgeous view of your LCD no matter how sunny it is outside which is invaluable to me. Personally, I can't do an outdoor shoot without this in my pocket.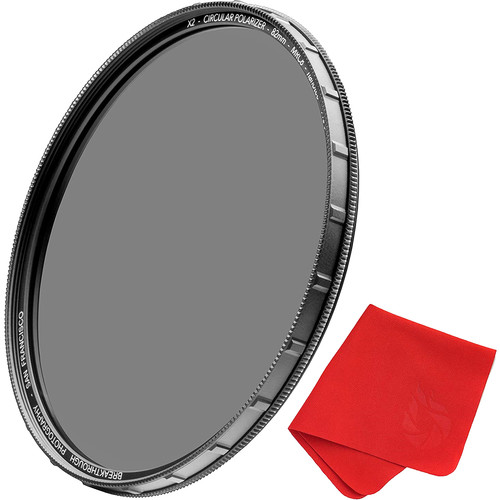 Breakthrough Photography - Best Deal on Filters especially the must have circular polarizer
I've got one of the latest x4 circular polarizers from Breakthrough Photography and it's as good as any B+W or Hoya that I've used. The X2 is good, but the x4 is the no compromises best glass (coming soon).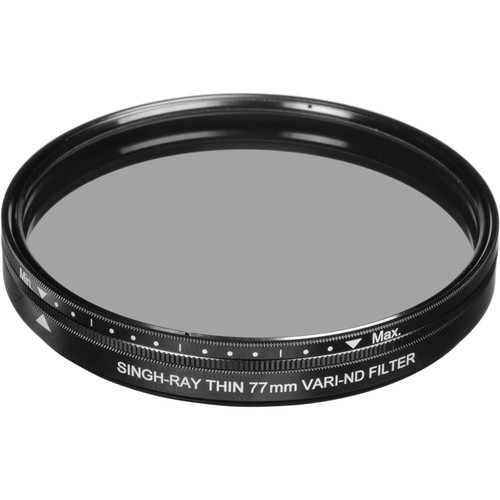 Singh-Ray Variable Neutral Density Filter (discount offer)
If you want silky smooth water then you need a neutral density filter, and when out in the field it's easier if you have a variable version so you can dial in the right amount to get the shot.
Lastly, you'll want to watch the video in this review for my smartest investment ever.
Best Video Learning
Kelby One is still the best value in the photography business, so if you are someone who likes to watch videos from the best photographers / photo editors and learn their tricks, then this is the best resource on the web - by far!
Click here to learn more and get a discount.
Best Photo Editing Software
The Nik Collection from Google is free and still quite good, and I'm a die hard fan of Lightroom and Photoshop. However, my #1 choice to add creativity to your photography these days is the Topaz Complete Collection
Below a partial list of some of the Topaz products that I've reviewed and you can check out some of my tutorials here.