This article is a continuation of my first part entitled PhotoPlus Expo 2012 Trip Report Part 1.
Canon
Canon had a lot of new products to show off this year, but there wasn't any big surprise announcement this year like that of the 1D-X and Photo Plus Expo last year. Behind the scenes they did let me put my hands on a 6D and EOS M, and I was given a nice tour of all of the major new products that have been recently released. Here's a few comments on some of the products I had a chance to take a closer look at:
Canon EOS 6D Digital SLR - see my preview for more details, but this is the real replacement for the 5D Mark II and much cheaper than the 5D Mark III.
Canon EOS M – Canon finally enters the mirrorless market with a compact camera with promised T4i like image quality and features. It also features an adapter that allows for EF/EF-S lens support. It has a capacitive touch rear display, stereo mic, and supports Canon's new STM lenses (EF* models require the adapter) for quiet video focusing.
Canon showed off its new imagePROGRAF printers – the iPF6400, iPF6450, and iPF8400. The iPF6450 shown here also included the optional onboard SU 21 spectrophotometer accessory ($1795) which is not yet available, but can be used for calibrating printers for proofing work (much like Epson offers on its Stylus Pro 4900 model).
Some of the big new features of these printers are:
A new multi-sensor for better accuracy and faster performance
Gallery wrap feature built into the driver
Calibration Linking (link multiple printers together and calibrate together - see pdf for more info from one PC)
Improved driver with support for variations like the PRO-1 (woohoo, this is a great addition that won't be back ported to the iPFx300 printers.
Learn more in the press release.
Rounding out the major new items was Canon's two new AirPrint printers that offer similar quality but at a cheaper price than the PRO-1 that I reviewed earlier this year:
All-in-all it was a good show for Canon with lots of great products to show off. It seems I'll be a busy camper this year with all of the new releases!
Elinchrom & Lastolite
The big news from Elinchrom was its new Quadra Li-Ion hybrid battery that weighs half of its predecessor, recycles faster, and last longer (except in extreme weather conditions). It can be purchased as a kit with a new Quadra system, or individual with and without the required new charger kit which is needed for existing Quadra units. This makes my favorite portable lighting system lighter, faster, and even more portable – you've gotta love that!

New collapsible fabric backgrounds by Lastolite
are very good and believable!
One of the biggest surprises in the Lastolite booth were its great new backgrounds that look like textured surfaces, but are really just like big collapsible reflectors with different scenes on both sides. You can see here the combos that will be available:
Normally these kind of things look cheesy, but when experimenting with a few I felt they were very convincing in the shot. I think they were about 5 feet wide by 6 feet tall, so they have some limitations with tall guys like Mark featured in the brick wall shot above but are totally practical for anything but full body shots.
Lastolite also had some great new soft boxes which shown above feature a zipper (zipped on the bottom left and unzipped on the top left) that allow you to have a rectangular or wide softbox in one. I thought this was a pretty awesome design and the size is great for use with the Qudra's or your speed lights thanks to the new adapter they offer. Here's how they look with flashes (up to 4 supported:
and here's an example using a Quadras head:
I'd love to get some of these and put them on the softboxes shown above and one of these new octa's:
I hope to have more info on these later next year. They looked pretty awesome at the show and address some of my portability challenges.
I had a chance to speak to the good folks at Eizo about their upcoming CX series displays which promise to offer much more competitive prices (but still higher than the NEC PA Series) with performance that is nearly as good as the ColorEdge series. The biggest difference is that they won't include the factory test report, accessories like hoods, cleaners and cables, and they won't be able to remote control select light boxes, but otherwise they are the same great Eizo quality displays I've come to enjoy. The other good news is that they will feature better calibration flexibility than the Flexscan series I've reviewed including full support of ColorNavigator (woohoo). Rumor has it, I'll be getting one of these for a long-term test to see how it stands up to my NEC display – stay tuned!
Epson
The big news at the Epson booth was the expansion of its popular Epson Exhibition Canvas line with a new Natural version which has no OBA's and is thinner to resist cracking when stretched. Personally I like OBA's, so this canvas felt a little more old school canvas which isn't my preference. It appeared to have a great DMax though and and the Satin and Gloss versions were very impressive in real life (with my preference being for the Gloss).

Epson SureLab D3000 available from local resellers like JVH
Side sorter attachment sold separately
The other big news from Epson was its huge dry lab printer that effectively creates Stylus Pro 4900 quality prints on glossy or luster paper only (up to 8x12) at blistering speed of up to 260 8x10's an hour in production mode for as little as 47 cents per print on luster (vs 92 for the 4900). That's even cheaper than Costco and a lot less hassle than chaining 4900's together.
The model shown above has dual roll support (that bulge out the front) and costs an estimated $22,995, but is also offered in a single (non-upgradable) roll version for $19,995. Epson estimates that an average high-volume wedding or school portrait photographer would get a return on their investment in as little as 10 months.
It should be noted that this device ONLY works with Windows based systems, so Mac users would need a Windows box around to use it. Printing is just like any Epson printer and possible from traditional apps like Lightroom and Photoshop. It was fun to watch this beast in action, and the print quality was excellent.
Eye-Fi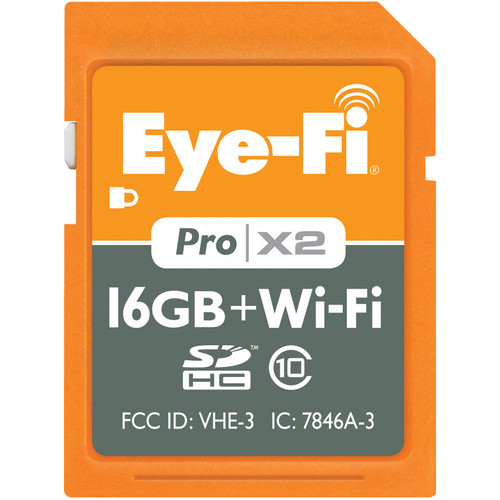 I'm a big fan of Eye-Fi, so it was a pleasure to sit down with one of the co-founders of the company to discuss doing a special offer for my readers. While we haven't settled on the final terms, I'm pretty confident it will happen so stay tuned to this blog for more details.
We also talked about the new 16GB card which offers 22 mb/sec performance versus 16mb/sec of its predecessors. It also has 1 mb/sec faster radio transmission performance making it a better solution for some of the new cameras out right now like the Nikon D800 and 5D Mark III.
Eye-Fi Future Compact Flash support?
One burning question I had for Eye-Fi was about possible future support for Compact Flash cards and existing adapters out in the wild. Their definitive answer is that they will not do Compact Flash support in the future as there's really not enough market to justify the investment. SD to CF adapters have transmission challenges that can result in disappointing performance so they don't recommend them. In short, guys like me with a Canon 1D X are SOL and will need to either use its built-in Ethernet support or pony up the big bucks for a WFT-E6A adapter.
NEC

NEC features my images on two identical PA series displays with
sRGB on the left and Full Spectrum color gamut on the right
NEC was demonstrating its inexpensive P series monitors – the sRGB only and cheaper variant of its highly popular PA Series. The P232W starts out at $569 and the P241W at $679 with both becoming slightly more expensive when purchased with the calibration device and software (which I recommend). They also had my favorite PA Series including the 30", and some LED backlit displays.
Nikon
Nikon spent a lot of money at the show with one of the most impressive booths complete with dancers and a very cool video set:
But this year was rather slim on new product announcements. The big star of the show were the new Nikon 1's and the new 70-200 f/4 lens: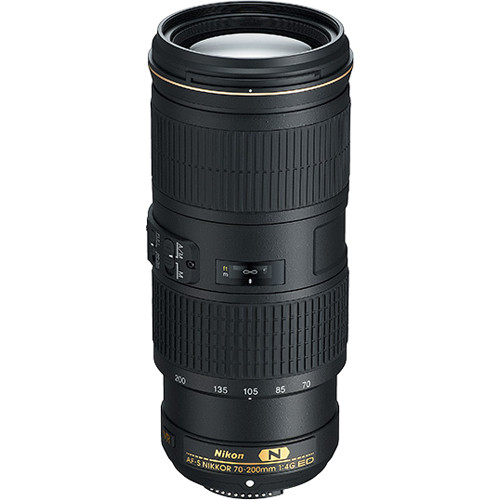 Nikon 70-200 f/4G VR lens is going to be great for hikers,
D800/D800E users and Canon migrators
The new Nikon 70-200 f/4G VR lens ($1,399) is super sharp, smaller and lighter (comparable to the popular Canon 70-200mm f/4L IS USM – $1,149). Nikon is boasting a 5 stop vibration reduction (VR) so this is probably going to be a great lens for D800 and D800E owners to help address the stability challenges of the 2.8 version on those bodies. It's lightweight will be a welcome addition for hikers as well.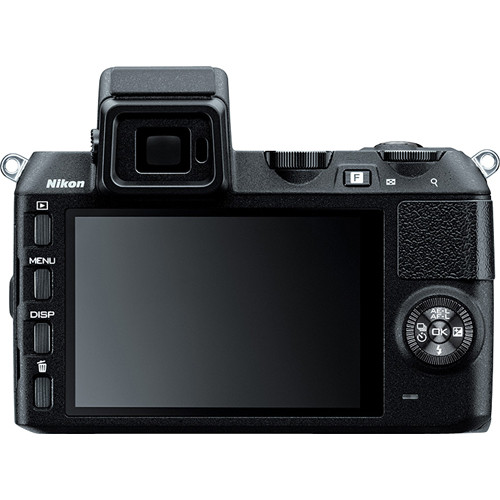 Nikon 1 V2 Rear View offers more hard buttons than before
Nikon 1 V2 and Nikon 1 J2 – better metering, faster shutter speeds in aperture priority, and more physical buttons which hopefully will address many of my concerns from my Nikon 1 V1 review.
Conclusion
This year I didn't get to cover as much of the show as I would have liked, but it was still a great show with information overload. I also had an unfortunate incident where my iPhone was stolen – with many of my show photos. Sadly I also discovered the hard way that iCloud backup only works if your phone is on wireless, connected to the charger, and turned OFF. As a result of that fact I lost all my show photos that were on my iPhone – lesson learned! Still, the most important were on my DSLR and I had notes, so I tried to bring you the highlights of the show as I saw them. The noticeable absence from the report this year were Sony, Panasonic and Fujifilm as they didn't reach out to me to schedule an appointment in advance, and I simply ran out of time – maybe next year!
Related Articles
If you enjoyed this article, you may also enjoy:
Disclosure
I travelled to New York at my own expense and was not paid by anyone to cover this event. If you make a purchase using links found in this article, I may make a commission.