NOTE: FREE OVERNIGHT SHIPPING is available on many products right now
My apologies for those who hate the deals announcements on my blog, but I've got a subset of my audience that loves them and an subset that hates them. I can't please both, and the donations this month total a whopping $60 so this pays the bills. Please know that this will be ending very soon and good reviews are coming soon on some of the hottest items from Fujifilm, Sony Sigma, Canon and more.
Here's Christmas Deals Newsletter for this week (best deals of the year) and you can sign up for my deals newsletter to stay up on deals during the rest of the year when I don't post them to the blog.
Here's more gift ideas for last minute shoppers:


B&H Holiday Shopping Ideas - 2013
This time of year I get lots of emails from spouses asking me what should they get for their photographer junkie who seems to have it all.
Well, any photographer will tell you that there's no way to have it all so there's always plenty to buy. However, buying things that are wanted versus crap your local camera shop will sell you are two different things. There's also various budgets, so I've tried to offer some ideas at a variety of budgets.
If you have a spouse who might be shopping for you, you may want to share this link with them so you can help steer them in the right direction!
Stocking Stuffers ($17.99 – $79.99)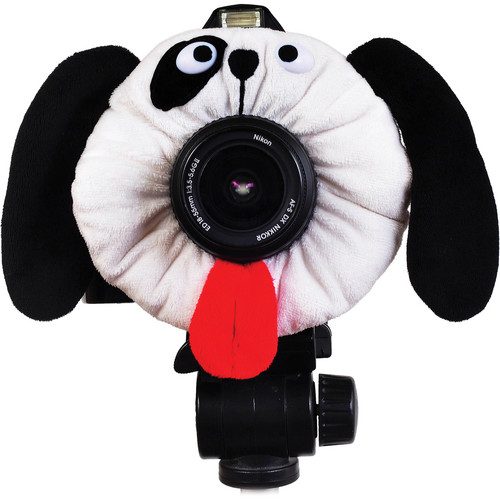 Camera Creatures ($17.99 – $19.95)
My article entitled Camera Creatures–A Great Way To Get Your Kids Attention For Holiday Photos says it all, but this is a handy little gift to keep your photographer from using bad words when trying to take pictures of the baby who refuses to look at the camera. I HIGHLY recommend it!
Trey Ratcliff's Lightroom Presets bundles are buy 1 get 1 free for only $19.97, so it's a great gift for those new to photo editing:
Click here to learn more about how to get the special offer for Trey's presets.

Camera Sutra T-Shirt ($19.99)
I got one of these back in April and it's been a huge hit whenever I wear it. I try to use it at my workshops and private lessons because its always good for a chuckle – it also makes a grey card in a pinch too!

Rogue Color Correction Gels ($29.95)
This is something many photographers need, but don't actually own. You probably won't understand why even if I tried to explain it (which I do here), but your photographer will be both happy and shocked you managed to get these for them!

BlackRapid SnapR 20 ($39.95)
Did your photographer pick up a little camera this year that was kinda expensive? If so, they might want want a better way to hold that camera, yet keep it at the ready. For doing that the BlackRapid SnapR Camera Bag + Sling Strap is a great gift as it acts both as a case as well as a sling for the best of both worlds. If you've noticed that your photographer has lenses that come off their little camera, then order the SnapR 35 ($44.95).
If they like to carry a lot of junk with their camera, then consider the Mirrorless Mover listed in the next section instead.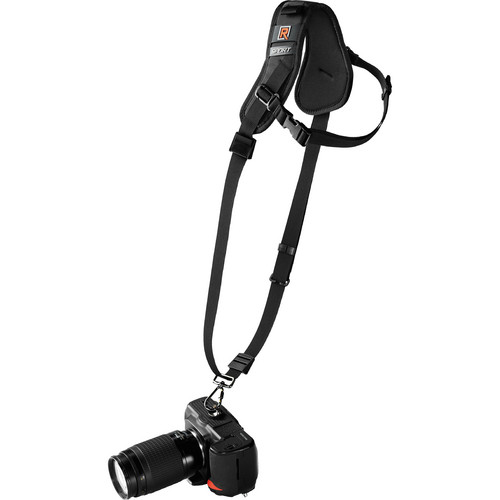 BlackRapid RS-Sport Camera Strap ($73.95)
The RS-Sport is a special camera strap that allows your photographer to keep the camera at the ready when they are out walking during vacation or during the little league game.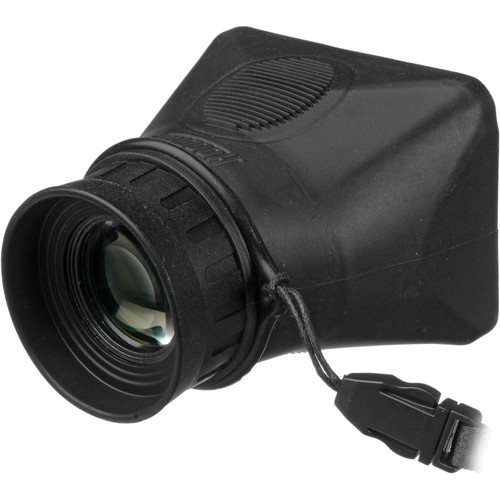 Hoodman HoodLoupe Professional LCD Screen Loupe for 3" Displays ($79.99)
I don't think I've had a single student own one of these before any of my classes or workshops, but I've most of them buy them after borrowing mine (which they often refuse to give back to me without force during my classes). It's stupid expensive so most people refuse to buy it for themselves, yet they discover quickly they can't live without it once they own one.
If you are in doubt as to what to get, it's very hard to go wrong with this one!
Books
Books are always a good choice, but it's tough to know what your photographer might have. Here's some that are really fantastic, but not super common purchases:
There's actually books that I recommend but these are pretty safe bets that your photographer with both love them and probably not own them already.
Affordable but Awesome ($35 – $329)
These items are a little bigger and will need to be wrapped, but

Mirrorless Mover ($35 - $70)
If you are worried that your photographer will think the SnapR looks too much like a purse for their little camera, then these are the macho solution for the man with the little camera.

Turnstyle 20 ($84.75)
Think Tank Photo TurnStyle 20 is a bag that will fit a DSLR, a small lens and a flash for a quick photography outing. It is the perfect lightweight bag for the photographer who has a crap load of bags already, but gripes that they are all too big/heavy.

Think Tank My 2nd Brain Collection ($84.75 – $99.75)
Available in Black, Blue & Green for tablets up to 15" laptops
This one isn't just for photographers it is for anyone with a laptop plus other gadgets (tablets, cell phones, Kindle, etc…), and it's my favorite acquisition of 2013. In fact, I love it so much that I'm giving some of my friends this bag for the holidays!
It's hard to describe why this is laptop bag is better than anything else on the planet, so check out my review and video to learn more.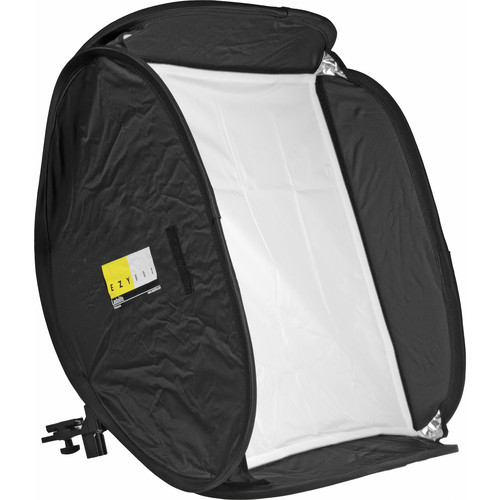 Lastolite Ezybox Hot Shoe Softbox Kit - 24x24" ($149)
If you photographer has more than one flash, then this is one that will both please your photographer and help him/her get MUCH better light on their photos. What's more, s/he typically won't mind if they end up with two of these!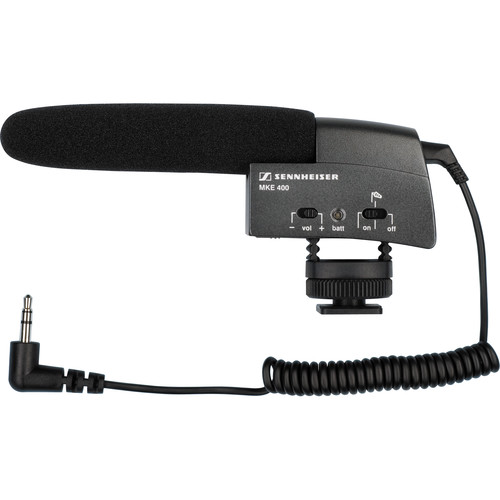 Sennheiser MKE 400 Compact Video Camera Shotgun Microphone ($199)
A Sennheiser MKE 400 HDSLR Microphone is helpful for the would be videographer in your life who is only using the camera to record sound and that sound isn't recording very well. This is nice one if you have kids too!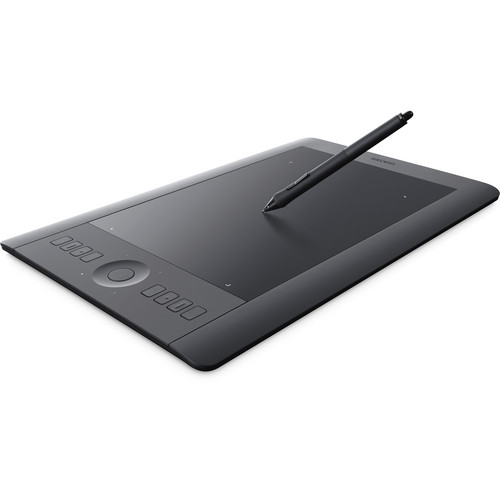 Wacom Intuos Pro Professional Pen & Touch Tablet (Medium) ($329)
Go check your photographers computer desk. If they don't have one of these tablets, then you can rest assured that they definitely want one. The Wacom tablet is a godsend for those doing photo editing, so this a slam dunk gift that is sure to please!
My Photographer Needs Help – Educational Gift Ideas ($17 – $225)

Kelby Training – the BEST educational gift you can buy!
If your photographer doesn't already have Kelby Training, then getting this endless awesome online video training the best $179 (or $159 if you see them getting Photoshop User Magazine from NAPP) you can spend! Seriously, if I won the lottery I'd spend all my time just sitting back and enjoying these videos by the top photographers in the world so I could better my skills!

Click to look inside on Amazon
Understanding Composition Book ($17) – If you don't know how to tell your photographer that it's not the camera and editing that suck, but the pictures they are taking – this is could be the ticket to more interesting photos.

Click to look inside on Amazon ~$35
If your photographer bought a color printer that they curse for not getting the colors right, then they will certainly benefit from reading a new book called The Digital Print. While it's a little longer and more expensive than my Printing 101 eBook, it's something that you can hold in your hand and give to your loved one this holiday season.

Click to look inside on Amazon ~$35
Welcome to Oz 2 by Vincent Versace changed the way I think about photo editing forever by teaching me how to control the viewers eye through a photo. While I still don't always apply what I learned often enough, I think many photographers overlook this import book that can really help make them a much better at photo editing. If your photographer already has this book then they might enjoy his black & white book.

Get rid of Digital Noise ($87.91 after discount)
& Skin Blemishes ($189.91 after discount) with a few simple clicks
Is your photographer cursing at the little salt like spots on their images or complaining of digital noise? If so, then Noiseware is the solution I use to solve that problem when using Photoshop.
Are they taking photos of women and not making their skin look beautiful? If so, then I'd suggest Portraiture when using Photoshop.
Get both and more in the bundle for only $274.91 with my blog discount by clicking here.
You can check out my Imagenomic Portraiture Discount & Tutorial article (& video) which shows both products in action on a real photo so you can see how they work and I why I can't live without them.

i1Display Pro ($224 after discount)
Is your photographer cursing about the fact that the print they just got back from the print service are dull, dark and not matching what they see on their computer display at all? If so, then an X-Rite i1Display Pro Colorimeter might be just what they need. These are way geeky devices that help adjust you computer display to show colors the way they actually exist in their image files rather than super vibrant and bright like the display manufacturer shows you by default.
Beginner Photography Classes

Ron discuss flash techniques with a student
Photo by student Mike Wiebe
Do you think your photographer just needs a class? If so, then contact me to get on the wait list for my next Photography 101 and/or Photo Editing 101 course in Bellevue, Washington. Each course will be $299 for four 90 minute sessions held in the evenings after business hours.
Big Budget Gifts for the Photographer Who Has Everything ($329 – $1049+)

My smartest investment ever ($328.95)
The Leica Tabletop Tripod ($119) and Leica Large Ball Head ($209.95) combo are stupid expensive ($328.95), so I never bothered buying them. However my mentor (a Pulitzer Prize winning photojournalist shown above), swore that when used on the chest (as shown above) that it could help me get stable handheld shots that were never possible before. Despite his advice, it took me almost two years to bring myself to finally buy it myself. In short, it changed my life and helped me to realize how this little investment helped me a lot more than many of the $1000+ investments I made to improve my photography.
Given the ridiculous price of this combo, almost no photographer will buy this set for themselves, but like a great set of high quality steak knives – you never regret it (or can go back) once you own it.

The Perfect Travel/Hiking Tripod ($554.99 with Rebate)
I call the Gitzo GT1541 - Perfect Travel/Hiking Tripod because it is. It's lightweight and just short enough when closed that it can travel internationally with your carry on items. It's super expensive because of the carbon fiber, but that also makes it super sturdy so that it's a purchase you make once and never need to revisit again. While the tripod head is not included, no photographer will be sad to see this for the holidays (unless they own one already – rare given the cost).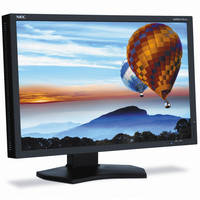 NEC PA242W-BK Color Critical Wide Gamut Desktop Monitor ($1049)
The NEC PA242W computer monitor is the ultimate photo editing monitor for both Mac and PC's and it's something that your photographer will happily add next to their current monitor if they currently already own one. It's better than the sexier looking Apple displays, and it's a luxury that few will splurge for without a business need. There's also a 30" model ($2,389 on sale) that will have your photographer doing cart wheels and crying tears of joy like a like a little baby if they find this beast under the tree (warning, it's huge).
High End Photography Experiences

Copyright Ron Martinsen – All Rights Reserved
Want to give the gift of a a photography workshop experience in Japan? Contact me for details of this amazing experience and pricing.

Copyright © Douglas Dubler – ALL Rights Reserved
If your photographer wants to be a part of a high end fashion shoot in New York City with a top fashion photographer who has shot hundreds of magazine covers, then. Contact me to learn more about this amazing experience! ($3000+) – limited spots remaining.
My significant other is just getting started, what do you recommend?
If they already have a camera then the items I've already discussed are good as are those found in my Things You Need AFTER You Buy Your New Camera - Must Have Photography Accessories article.
If they don't have a camera or good lenses yet, then you should probably check out my Which camera should I buy? article.
My photography has all that, now what?!!!!

B&H also has a fantastic Holiday Shopping Guide here for all price ranges
Here's Amazon's Gift Guide with last minute deals:
Still stumped? Then feel free to contact me, but please do so only if you plan to make a donation and/or use my links in this article when making a purchase. However, please expect delayed responses due to my work schedule.
Conclusion
Hopefully this will help make you a holiday season hero with your significant other for getting the perfect photography gift! If so, do me a big favor and post your success story with a photo on my Facebook page!
Other articles you may enjoy
If you enjoyed this article, you may also enjoy these:
Disclosure
If you make a purchase using links found in this article, I may make a commission. It doesn't cost you a penny more, but it does help to support future articles like this. If you would like to purchase from a different store, please contact me for links to that store before making your purchase.