Follow these tips to start making better photographs
I've been blogging about Photography since 2008. During that time I've enjoyed the opportunity to review well over a thousand different products – some of which have been for the blog and some have been products I purchased personally. During my journey I've learned a lot, so what follows are the 10 most valuable things I've learned since I first became a photographer in 1984 with my Canon Rebel AE-1.
What follows here are the tips I would give my family and friends if they came to me today asking for advice on how they could improve their journey in photography.
Get educated on how to take great photos – Great gear helps but knowing how to use it matters even more. Simply put, you can spend tens of thousands of dollars on great gear and you'll certainly get sharper images that are super clean with faster shutter speeds than those who buy the bargain basement gear. However, a tack sharp boring shot is still a boring shot.

Knowing how to use your gear and how to compose a scene goes a long way into making even the most basic gear look impressive which is why great pros can blow your $10k gear investment away with their iPhone shots.

To learn how to make the most of the gear you have, I strongly recommend you check out my which books should I read? article. Even if you can't handle reading books, it also offers great training suggestions from my friends at KelbyOne and BPSOP.

Photographers like me also offer training, so contact me or a favorite photographer for details on how you can get educated by people who can really help.

Do as much as you can in-camera, but software helps you get the best results
Edit your images to enhance and remove distractions – Even if your only camera is your cell phone, to get the results you are expecting from your camera you'll need to know some basic post-processing techniques. To do that you'll want the right software to make that task easy. You'll also have the reality of managing your huge library of photos, so you'll need the right products to help you find your photos quickly and easily. As a result, at least an investment in Lightroom will do wonders but there's also a variety of great plug-ins that can help you get results quickly and easily.

A high quality bag can save your gear from disaster


BlackRapid makes great straps and bags for small cameras
Protect your camera investment! If you get serious about photography you'll quickly spend well over $500 and more likely thousands. With a major investment like that you should take care of it by both storing it properly and in many cases getting camera insurance. A great camera bag can help you hold all of your stuff in an organized way as well as protect it from the inevitable falls.

TIP: Avoid camera bags with the name of camera makers on them – it only tips off thieves that you are carrying expensive camera gear and who makes it.

Show the world before the place where you stored your photos fails or gets lost
Show the World Your Photos – Your photos that only live on electronic storage are pointless. Something inspired you to take that shot, so be proud of your work and let people see it.

Sharing could be old school printing (which is even more fun when you printing your own photos) or as fancy as an online portfolio website. However the reality for most is that they'll end up being shared on social networks like Instagram, Google+. Facebook, etc… which makes more sense than them sitting on your phone until it gets lost or stolen or on a hard drive until it crashes. At least if you lose your data there's some place you can go to see that important photo (especially those of your children).

TIP: Stop obsessing about megapixels! Normal people don't need the super megapixel cameras like the Nikon D810 or Sony a7R. Your 1080p HDTV is only 2.1 megapixels and even the hot new 4k TV's are only 8.29 megapixels. What's more, social media sites like Facebook and Instagram need even less pixels!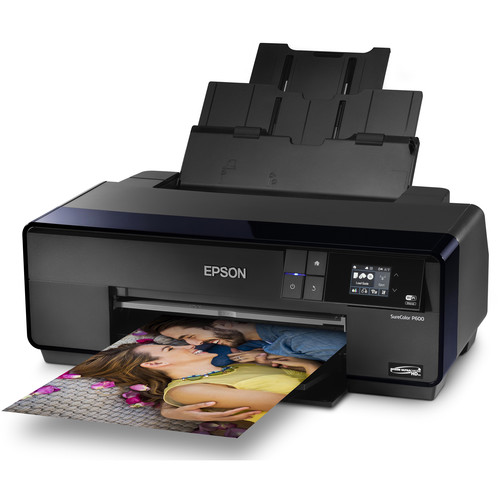 Self-printing can be a fulfilling final step of sharing your artistic vision with the world
Print some of your favorite photos at least once a year – Think about it – how will people 50 or 100 years from now see the photos you taken of your family members, vacations, or even of yourself? Digital devices fail and digital storage relies on people making backups. Since backup storage and file formats always change, who will keep this process going 100 years from now?

Here's a great article that sends this point home that I encourage you to read.

Printing doesn't have to be complicated. Printing could be as simple as taking your photos (including the unedited ones) down to your local photo print store or shipping them off to an online print service. If you enjoy seeing your photos printed then you can enjoy the complete end to end vision of your artistic intent by printing your photos yourself.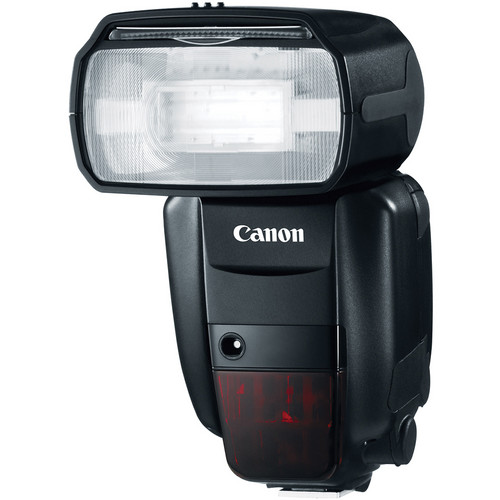 Canon Speedlite 600EX-RT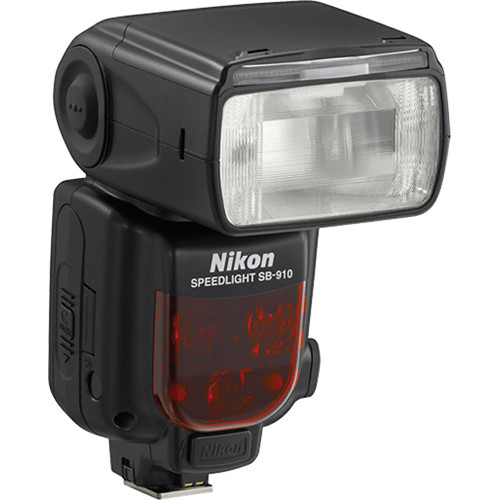 Nikon SB-910 AF Speedlight
Get Better Light – Yes, the beauty of sunrise and sunset can make for gorgeous natural light, but sadly it's not always there where you want it and when you need it.

If you've invested in a high end camera that supports a flash then get one! Having flash on the top of the camera far away from the lens can really make a huge difference between a good shot and a dark and noisy one.

Get a good flash like the Canon 600EX-RT or the Nikon SB-910 then read On-Camera Flash Techniques to learn how to use it. You don't need 4 or even 2 of them because you are not Joe McNally, so just get one get one and learn how to use it properly on your camera. It will help you tremendously when you are indoors.

TIP: Remember aperture is for creative intent, so don't be duped by "fast lens" stupidity. It amazes me how people think they don't need a flash anymore once they buy their 50mm f/1.4 lens because it's a "fast lens".

First of all, all the 50mm f/1.4 lenses I've ever used have PAINFULLY slow autofocus so you certainly aren't going to be focusing faster. In fact, in low light – you'll be lucky if your shots are even in focus because you'll be focus hunting so much! A fast focusing f/4 lens with stabilization might actually help you get the shot better than your

Secondly, a lower f-stop number WILL give you more light and more light means faster shutter speeds. However, think about your creative intent and depth of field. If you intend to capture a full scene, then the super shallow depth of field you get with f/1.4 is NOT the aperture you should be using. f/5.6 of even f/9 might make more sense for your creative intent, so your new nifty 50 isn't going to buy you significantly faster shutter speeds than the f/4 lens you probably already had.

A shallow depth of field f/1.4 shot can be awesome, but it is very limiting and certainly not appropriate for every shot indoors of a child, a concert, an event or every travel shot. As a result, don't be fooled into thinking that a small investment in a 50mm lens means you don't need to know how to use a flash.

Drastically improve your handheld shots with this cool trick from Gary Parker


Tripod & Ball Head Recommendations
Want sharp shots without a flash? Learn how to stabilize your camera. Yes, it is true that if you have a good hold of your camera with your arms supported against your body you can get a sharp shot. However, most of us mere mortals still have shaky hands so stabilizing our camera can mean the difference between a razor sharp shot and a fuzzy shot.

If you can get a lens (or camera) with electronic image stabilization (e.g., IS, VR, OIS, OSS, OS, etc…) then that will certainly help, but often times even that isn't enough. If it is not, then use this special handheld technique or DISABLE your electronic image stabilization and use a good tripod (tripod & head recommendations).

Canon 24-70mm f/2.8L II USM (my review)
Nikon AF-S 24-70mm f/2.8G ED
Get Great Lenses FIRST – I've said it a million times, but I'll say it again. Lenses are like audio system speakers. You can have a $100,000 audio system but if you connect it to $99 speakers you'll get $99 sound. The same is true with lenses, so a used camera with the latest and greatest lenses will get you SIGNIFICANTLY sharper images than the latest camera and kit lens bundle at your local warehouse club or bargain online store.

Check out my which lens should I buy? article for my recommendations and check it regularly as I try to update it when there are big changes. In fact, I'll probably update it later this month to reflect some of the great lenses I've tested recently.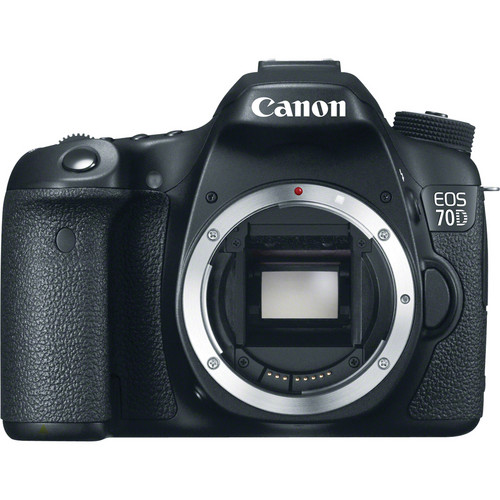 Canon EOS 70D (Review)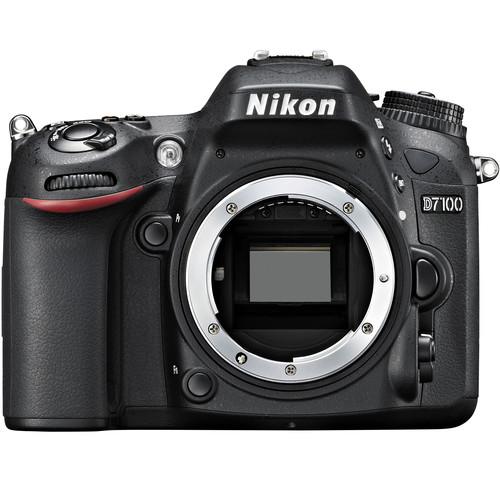 Nikon D7100 (Review)
Get a good camera to start with and stick with it until you have everything else first. Yes, having a great camera that performs well at high ISO's like the Nikon D610 / D750 or Canon 6D / 5D Mark III can be extremely valuable, but having a good lens and a flash might mean you never have to use high ISO's for most of your shots (assuming you aren't a sports photographer). As a result, having a great flash and lens to go with your less expensive camera like the Canon 70D or Nikon D7100 (or even a less or used model) makes more financial sense.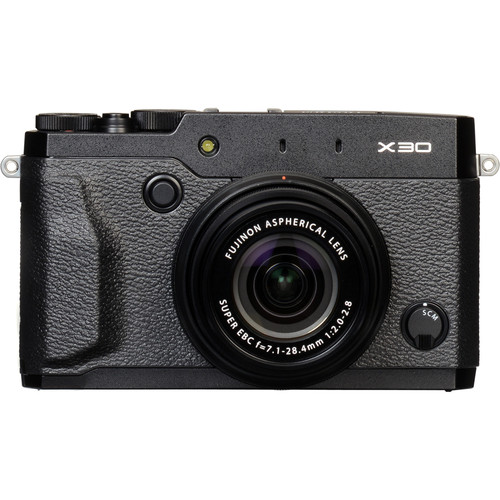 Fujifilm X30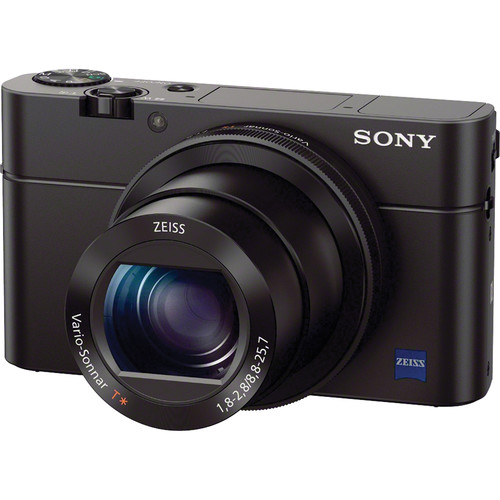 Sony Cyber-shot DSC-RX100 III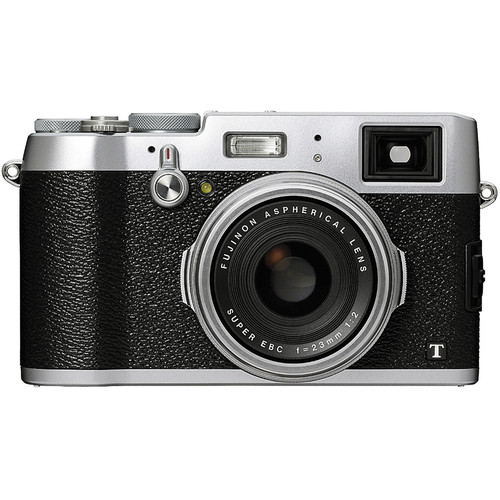 Fujifilm X100T
Got a limited budget? If so, then don't get a camera with interchangeable lenses. Photography is fun, but it is also an endless money pit. If you have thousands to spend, then go ahead and get a DSLR or mirrorless system with interchangeable lenses. Yes, you read that right – mirrorless cameras with interchangeable lenses may be small and the lenses slightly cheaper than their DSLR counterparts, but you'll still blow even the most generous budget if you go there.

If your objective is to take great photos without going broke, then get a great compact like the Fujifilm X30 or the Sony RX100 III. If you insist on better image quality then consider a Fujifilm x100s or the x100t which will give you DSLR quality, but with a fixed lens so you have to think about your photography.

Still too expensive? Consider getting the best smart phone you can afford the next time your phone is eligible for an upgrade. The latest models offer incredible image quality in a compact package.

Got a big budget? You still might want one of these cameras when you are "packing light".
Conclusion
Photography is fun, but it is no different than other hobbies like golf or sewing – it's easy to spend a fortune and still get poor results. My advice here is based on years of experience and is offered to try to save you both money and frustration along your journey.
If you enjoyed this article please help me out by sharing it with your friends and on your social media sites. You can also follow me on Facebook.
Other articles you may enjoy
If you enjoyed this article, you may also enjoy these:
Disclosure
If you make a purchase using links found in this article, I may make a commission. It doesn't cost you a penny more, but it does help to support future articles like this.