LAST CHANCE on some of these offers!
This time of year I have a lot of people ask me about gear and what to get, but I find myself so busy that I usually provide some lame recommendation or point to an existing article on my blog. This year I decided to team up with some of my partners, especially B&H, to provide a more comprehensive list of things you can put on your wish list for now and in the future.
The products featured in my 2010 Gear Guide are mostly products that I have used and recommend. There are a few educated guesses based on information that I have and/or my access to pre-released products. However, the real goal here is to provide some ideas on products that I'd recommend to anyone shopping for the camera junkie in their family, or products I either have or would like to own myself.
I hope you enjoy my selections in this two part series and wish you the best of luck for getting all the gear you wish for from your loved ones this holiday season.
Trey Ratcliff's HDR Video Tutorial (NOW as low as $84.15!!!)

Kyoto Alley - Copyright © Trey Ratcliff  (posted with special permission)
Post-processing by Ron Martinsen

I loved the fact that I was able to create the results you see in the above photo after watching the HDR Workshop DVD by Trey Ratcliff of StuckInCustoms.com myself using Trey's techniques on his unprocessed image. Now Trey is offering three versions with the base downloadable version as low as $99, the Basic for only $219 and the Premium for only $379. Click here to learn more about each version and save while this offer lasts! The other good news is that the $99 version is downloadable for instant gratification!
I also have a special offer where you can save an additional 15% ALL StuckInCustoms products when you use my discount coupon code RONMART15 which can be applied on top of the savings listed above for the lowest prices ever!
This is a great gift for your photography junkie friends to keep them from hurting your eyes with bad HDR like I demonstrated in my HDR Efex Pro review!
HDRSoft Photomatix (15% Off)
Photomatix is the defacto standard for HDR these days and is also offered at a discount on this blog (see the Discount Coupon Code page for details). It is used heavily during the HDR Tutorial series mentioned above, so you'll want to own it to get the most of these tutorials. I always try Photomatix first when doing my HDR images.
Topaz Software

Topaz Labs InFocus
HDR Workshop DVD by Trey Ratcliff of StuckInCustoms.com features Topaz Adjust quite a bit and I used it myself more often after watching that series, but now Topaz has come out with another tool that may become a staple in my collection – it's called InFocus (click link to see my review). With InFocus, you get a simple, yet super powerful sharpening tool capable of recovering lost detail and restoring clarity to blurry images. It also includes micro-contrast detail enhancement controls which allows users to refine detail sharpness and edges. It's a much better product than Focus Magic and offers some features typically only possible with HDR software. I reviewed it and found it to save some shots that I'd normally trash!
Topaz has also updated ReMask, its popular tool fore creating complex masks. I used it in my InFocus review and loved it! My review will be coming soon but I should point out that until 1/2/2011 you can save $20.00 off and get it for only $49.99 when you CLICK HERE and use the code SuperMask. You can use my normal Topaz Labs Discount (also found on the Discount Coupon Code page) on ALL other Topaz Labs products.
To learn more about all of the many Topaz Labs products click here.
Imagenomic offers 20% off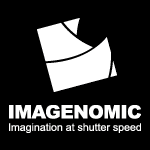 Check out my Discount Coupon Code page for details on how to save 20% off all Imagenomic products including the winner of my Noise Reduction Roundup – Noiseware! It also includes one of my favorite skin softening products Portraiture.
Nik Software (12/20/2010 – 1/3/11 NEW Special Offer)
These are products that I literally use every day (see my Photographer's Notebook for documented examples) and couldn't live without! Here's the discounts for the limited time (ONLY from 12/20/2010 through 1/3/11) when you use the code rmartinsen when checking out (as shown in this article):
Complete Collection Ultimate Edition $439.95 ($160 savings) – these are big savings so if you have been on the fence now is the time to act as this bundle (which now includes 64-bit editions for Photoshop, Lightroom & Aperture as well as the hot new HDR Efex Pro) 
Complete Collection Lightroom/Aperture Edition $239.95 ($60 savings) – Great value, but only get it if you never plan to get Photoshop.
Color Efex Pro 3 Complete $224.95 ($70 savings) – I couldn't live without this product. Dynamic Skin Softener, Tonal Contrast, Polarizer, Reflector Effects, Graduated Neutral Density, Color Stylizer, Skylight Filter and more – I love em and can't live without them!
Dfine 2  $74.95 ($25 savings) – Despite coming in second by one point in my Noise Reduction Roundup, I find myself using this product more than the winner (the excellent Imagenomic Noiseware) simply because the U-Point controls save me when doing selective noise reduction (common for me). 
HDR Efex Pro $139.95 ($20 savings) – This is one of the hottest products on the web right now to create HDR images, so if you've been frustrated by Photomatix – super simple HDR that doesn't have to look cheesy is now possible!
Silver Efex Pro $149.95 ($50 savings) – I mention it in my Advanced Black & White article because it's true – nearly 100% of the pros I've talked to in my Printing Series swear by this product as being their go to product when converting color images to black and white. It converted me from a B&W hater to someone who enjoys creating them with this product now (see my Photographer's Notebook for examples).
Sharpener Pro 3 $149.95 ($50 savings) – Sure you can use USM in Photoshop and get good results and Lightroom 3 now includes PixelGenius sharpening, but I still find that nothing is more brain dead to use than this product as I simply make my output selection and it just does the perfect job every time. This is the only tool I use for sharpening my professional photos and nothing else is worth looking at when it comes to print sharpening.
Viveza 2 $149.95 ($50 savings) – See the sexy girl shot later in this article? I was struggling with the hair and the lighting in a few places so I spent 90 minutes using masks and adjustment layers to correct the problem. I still wasn't happy so I disabled the layers and tried doing the same thing again Viveza 2. In 5 minutes I was done and I only need 5 U-Points to get the exact results I was looking for. I love this product and it's situations like this that remind me why I don't use it enough!!!!
SPECIAL RONMARTBLOG.COM Bundle
Nik Software is also offering a special for this blog that you won't find everywhere on the web. From 12/20/2010 until 1/3/11 you can get HDR Efex Pro and Dfine 2.0 together for just $199.95 (a savings of $60) ONLY when you use the code RMARTINSEN-BNDL
The annual sale is now expired but you can check out my Nik Software or Discount Coupon Code pages for my normal blog discount (15% when you use the code rmartinsen at the time of this writing).
onOne Software Perfect Photo Suite 5.5 (UPDATED: 12/18/2010 – New Offer expires 12/31/2010)
onOne has a big release update (free to many existing users) for its suite formally known as the Plug-In Suite. It's now called the Perfect Photo Suite and you can check out more about it here. You can also check out my new review of PhotoTools 2.6 which demonstrates some of the features of PhotoFrame and PhotoTune from this bundle as well!
My blog offers a 15% off all onOne Software products via the link on the Discount Coupon Code page, and until 12/31/2010 you can save $100 off Perfect Photo Suite 5.5 when you use the special code RONM15.
ExpoDisc, RayFlash and Rogue Flash Benders – All 15% Off!!!
ExpoImaging is offer 15% off when you use the coupon code ronmart09 at http://expoimaging.net.
Cradoc Software's fotoQuote & More – now 30% off
Cradoc Software's fotoQuote is the product I use when invoicing commercial clients for usage rights for my work. Their fotoKeyword Harvester and fotoBiz products are quite popular as well.
You can see my full review of fotoQuote in my article How much is my photo or video worth?. They have several other great products for photographers as well, so explore their web site and see if you should take advantage of the first sale I've ever seen on these products!.
Click here to get 30% off any Cradoc Software products before January 7th, 2011
Airport Security v2.0 has to be my favorite bag of the year, but the reason why there are so many bags out there is because different occasions call for different bags. There really is no one-size-fits-all solution as I thought when I used to scoff at photographers who had a closet full of bags. I find myself using my Urban Disguise Series bags the most often but my Modular Components with the Digital Holster 30 are my go to setup for sports. I still love my Streetwalker Pro and Glass Taxi's too, so despite the redundancy I've been unable to give either one up! Of course there's the Hydrophobia 70-200 for conditions like today when the snow is pouring down as well as the Seattle rain, and the most used bag in my collection isn't for camera's at all – it's my Artificial Intelligence 17. My 5D Mark II also uses the Camera Strap, so you see it really is tough for me to live with just one bag!
These bags make wonderful gifts and if you buy them direct from Think Tank Photo you'll get a no hassle return or exchange policy as well as a free gift (see the Discount Coupon Code page or the Think Tank Photo page) AND you can avoid sales taxes in most locations!
If you print with an Epson printer (and in the near future, even Canon printers), you owe it to yourself to stop wasting time looking for the best paper profiles or generating your own and just get ColorByte ImagePrint. Without question, it's the best way to get the best prints possible out of your Epson printer and you are very fortunate as this product never goes on sale. In fact this blog is the ONLY way you can get a discount on this product (according to ColorByte), so check out my review and get the details on how to get this 10% discount while it lasts (it is currently set to expire on 12/31/10) via my friends at JVH Technical (the best place to buy large format printers if you are in the Seattle area).
QImage Ultimate Holiday Promo (10% off)
QImage was my find of the year as it is the best layout program I've used – ever. It saves me time like few products do (i.e., Viveza 2 is another),. It's a decent RIP (but you provide your own profiles and it's for Windows only). Use this link and save over 10% off in this exclusive discount to readers of this blog.
LensRentals.com – Rent at a discount before creating your holiday wish list
I was lusting for Canon's TS-E 24mm f/3.5L II Tilt-Shift Manual Focus Lens for EOS Cameras, so before putting it on my personal holiday wish list of things I'd love to get, I rented it from my friends at LensRentals.com where this blog offers an exclusive 5% off discount that you can't find anywhere else. I loved the lens, but the manual focus got old quick so I decided to take it off my list. No buyers remorse and no returns to deal with, so it was a brilliant move that saved me money in the end. I highly recommend you try this out if you are on the fence on anything (including camera bodies, lighting, etc…) on your own holiday wish list this year!
You must visit the Discount Coupon Code page to get the latest coupon code as it changes regularly. Please do not post this code or share it on the web (link to my page instead).
Conclusion
I'd like to thank all of my partners here, many of whom offer their only discounts on the web through this blog, for their generosity in bring these offers to you on my favorite products. I do not recommend products I do not love, so if you see it in this series then you can rest assured that I'd feel confident giving the product as a gift to a close family member or recommending that they spend their hard earned money on these products.
Happy Holidays to everyone of all faiths!
Be sure to visit Part II of Ron Martinsen's Holiday Gift Guide 2010 on ronmartblog.com!
***** Don't forget to visit part II by clicking this link *****

***** Don't forget to visit part II by clicking this link *****
Disclosure
I may get a commission if you make purchase using the links provide in this article. Thanks for supporting this blog by using the links!