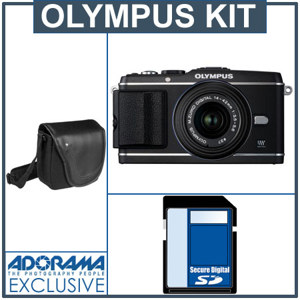 Adorama has a hot deal right now where you can pick up the E-P3 with a lens, camera bag, and 8GB SDHC for $400 off the $899 retail price.
Click here to take a look at this $499 kit and get free shipping!
This is a DPReview Silver Award winning camera that has been discontinued, so this is a closeout deal.
Other articles you may enjoy
Disclosure
If you make a purchase using links in this article, I may make a commission but it doesn't cost you a penny extra.