The Fujifilm X-Series Special Site has a lot of cool information about the X-Series cameras, but tonight I just ran across some online "guidebooks" that I think Fujifilm camera owners will enjoy.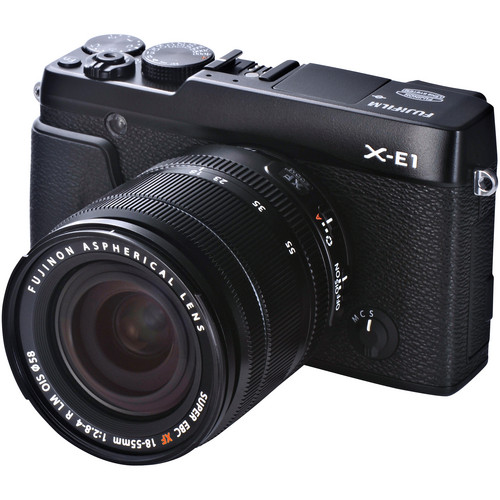 Fujifilm X-E1 Digital Camera Kit with XF 18-55mm f/2.8-4 OIS Lens (Black)
Click here to see my review

The X-E1 Guidebook
This 5 downloadable PDF guide is effectively a well written manual with lots of photos and useful information. If you are the type that typically doesn't read the manual for your camera, then you might enjoy this one more – even if you just flip through and only look at the pictures.

Fujifilm X-Pro1 with Fujifilm 60mm f/2.4 XF Macro Lens
Click here to see my review
This is much larger and includes 12 PDF's and even an iPad app version as well as updates for the new firmware.
X10 owners will be happy to know that there's a an iPad version of a guidebook that even features the new firmware 2.0 features which radically change the camera to offer many new features not discussed in the manuals. You can click here to download it.
Conclusion
I've been impressed with the quality of both Fujifilm products and their marketing / user education data. These guides and the special sites they offer are a real testimony to how much they really care about their customers. It's stuff like this that makes you not only a Fujifilm customer now, but one for the long haul. I'm thrilled with my X20 and loved my X10 so much that I still own it!
Other articles you may enjoy
If you enjoyed this article, you may also enjoy these:
Support this blog and buy here
Click here to see the full selection of X-E1's at B&H web site. My friends at Adorama have it available here, and you can find it here at Amazon.
Click here to buy the X-Pro1 from B&H, or here to buy it from Amazon or here from Adorama .
Click here to order the X20 or click here to order the X100s on the B&H web site.
Disclosure
If you make a purchase using links found in this article, I may make a commission. It doesn't cost you a penny more, but it does help to support future articles like this.