Rogue Flashbender 2 Portable Lighting Kit
My friends at Rogue have been creating awesome products for flashes that have been all the rage for years now, but their web site has been rather simplistic to say the least. To address this shortcoming they've launched a new site this past April that now features a bunch of videos and blog articles to help you to master their full suite of affordable light modifiers.
However, the really cool part is that they've extended the ronmartblog.com 15% off discount from their old site to this new site so you can save on their huge lineup of products.
Cool Videos Filtering Feature
Isn't it frustrating when you watch videos that don't really apply to you because they use too many products you don't have or want? Wouldn't it be great if you could filter the videos to only include what you have or what you are interested in? Well here's a great solution on Rogue's Video Page:
How to save 15%
Click here to see their full list of products and add any items you want to the cart, then begin the checkout process which begins with an order summary like this:
Be sure you click the link to enter the discount code. Once you've done that, enter my discount code which currently is ronmart09 and CLICK APPLY as shown below. If that doesn't work then check my discount coupon code page for the latest code. If that still doesn't work then contact me.
If you did everything right you should see the discount code and the amount deducted along with a summary at the bottom similar to this:
What's new for FlashBender 2
If you've already been using FlashBender products or have read my previous reviews, then you've probably wondered what's new for version 2. To help with that I've created this slightly underexposed image to highlight the difference in the reflective surfaces:
While it is immediately obvious that the new system to attach the FlashBender to the flash is smaller and more secure, what's less obvious at first glance is that the material used on the reflective surface is lighter and thinner – but just as effective. The net result is a lighter and more secure product.
If you've used the first version of the Rogue XL Pro Lighting Kit that I reviewed, you'll be happy to know that the new one uses the new FlashBender 2 system and includes an egg crate grid as shown below:

New Egg Crate Grid Feature on FlashBender 2 XL Pro Lighting System
The left shot shows it attached and the right shows that this is the same system as v1 with a carrying case a egg crate attachment.
Be sure to use my previously mentioned coupon code to pick any of these up on the Rogue website or at B&H.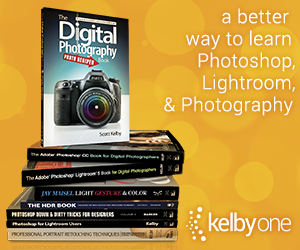 Other articles you may enjoy
If you enjoyed this article, you may also enjoy these:
Disclosure
If you make a purchase using links found in this article, I may make a commission. It doesn't cost you a penny more, but it does help to support future articles like this.